Elected Region 10 Governor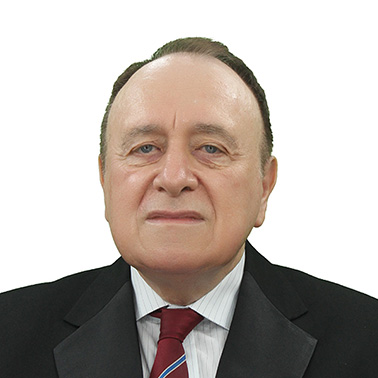 Vision statement
As Region 10 Governor, my effort will be directed towards the pursuit of cooperation, collaboration and unity of purpose among the Sections and Groups that would be assigned to me by the Region 10 Board of Governors.
My attention will focus on regular communications among the Section and Group Officers and Directors via an online platform that I will be hosting. Also during my first year as Governor, existing student chapters and younger professional groups would be enhanced/reactivated and new ones would be formed.
The second year of my term would see Section and Group Officers meeting on a face-to-face conference (travel restrictions permitting) to be hosted by the Philippines Section, similar to what was done during the earlier years of the Region 10 Board of Governors.
During the last year of my term, an Assembly will be held where Sub-region Officers and members would meet with representatives from each Student Chapter and younger engineers. The Region 10 Board of Governors would be invited to join the forum.
All these, I will serve with complete dedication if given the chance to serve as ASCE Region 10 Governor.
Biographical statement
Education
Doctorate of Engineering, State University of Roma Italy, 1975
Certification and licenses
Certified Professional Engineer, Italian Department of Public Education, 1980
Registered Professional Engineer "Ordine Degli Ingegneri" Grosseto Tuscany Italy
Work experience
President and CEO, Foundation Specialists, Inc., Triple A Infrastructures and Building Contractor, Philippines, 1983-present
ASCE involvement
Local-level
President, Philippine Section, 2016-2021, 2012, 2011, 2009
Other volunteer activities
NCR Regional Commander Order of the Knights of Rizal (Chartered Civil Patriotic Organization)
Past President, Institute of Masonic Education and Studies GLP
President, Philippine Institute of Research on Foundations and Structures, Inc.
Past Director, Manila Yacht Club
Publications
Author, General Notes on Applications, Execution and Design of Micropiles. Philippine Civil Engineering Journal, Vol. 2, No. 3, October, 1984
Author, Soil Consolidation By Means of Columnar Treatment, Philippine Civil Engineering Journal, Vol. 3, No. 1 and 2, March-June 1985
Co-Author, Case Studies on the Performance of Three Major Bridges During the July 16, 1990 Luzon Earthquake, Proceedings of Philippine Institute of Civil Engineers, 1990
Author, Application and Design of Soil-Cement Columns, Philippine Civil Engineering Vol. 1, January-June, 1999
Co-Author, ASCE, International Convention on Earth Retention, August 2010.