Elected Region 8 Governor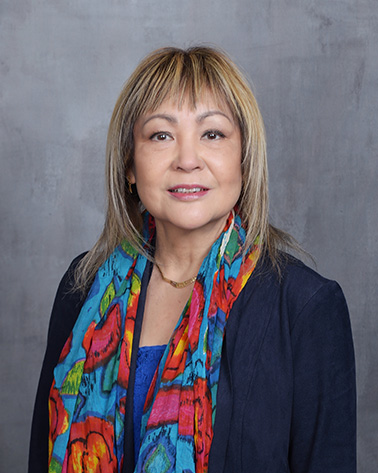 Vision statement
When I started my undergraduate engineering studies decades ago with a National Honors Scholarship, I wanted to help my community live and thrive. I realized then that engineering touches all aspects of life.
Fast forward a few decades and I became involved with the Tacoma Olympia Section. I became the first acknowledged Legislative Liaison in recent memory. I learned about the failing infrastructure of Washington State. I participated in an ASCE Legislative Fly-in and met with legislative aides. I volunteered to be a part of the 2019 Washington State Infrastructure Report.
COVID-19 arrived as I was finishing my term as president of the Tacoma Olympia Section. We were planning a full and productive year of activities. Our member outreach activities were successful, and we won the membership awards for a small section and younger member categories.
Then all aspects of life changed:
State of our infrastructure is in more need than ever before.
There is more need for engineers than ever before.
Practicing engineers and future engineers need more support than ever before.
I submit my request to help provide that support.
Biographical statement
Education
MEM Degree in Project Management, St. Martin's University, Lacey, WA, 2007
BS Degree in Civil Engineering, University of Hawaii at Manoa, Honolulu, HI, 1981
Certification and licenses
Licensed Civil Engineer, State of Washington, 2004-present
Certified Project Management Professional, 2007-present
Lean Six Sigma Green Belt, 2018-present
Work experience
PMCE7 Consulting, Owner and Principal, Olympia, WA, 2019-present
Thurston County Public Works, Civil Engineer – Traffic Engineering and Operations Section, Olympia, WA, 1998-2019
University of Hawaii Leeward Community College, Manager – Facilities Operations and Management Department, HI, 1996-1998
ASCE involvement
Local-level
American Society of Civil Engineers Tacoma-Olympia Chapter, President, Mentoring Lecturer, and Legislative Advocate, 2019-2021
American Society of Civil Engineers Washington State Infrastructure Report Card, Contributing Author for Stormwater and Wastewater Sections, 2019
Other volunteer activities
Saint Martin's University Engineering Advisory Board, current member
National Association of County Engineers, Former Legislative Committee member and Constitution Committee member
Safe Kids Thurston County, Former Youth Pedestrian Taskforce Chair
Project Management Institute Olympia Chapter, Past Vice-President, former Regional Lecturer
Awards
FEMA Institute, Achievement Award, 2004
American Public Works Washington State Chapter, Bronze Achievement Award, 2015
Publications
Washington Infrastructure Report Card Contributions