Elected Region 1 Governor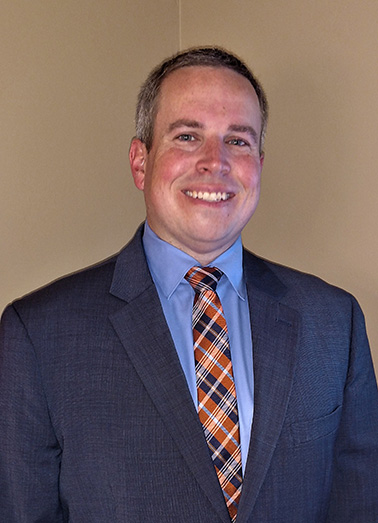 Vision statement
As an ASCE Region 1 Governor, I will be an advocate for the Civil Engineering Profession and ASCE. My vision mirrors that of ASCE, to deliver the greatest value to our members, advance the great profession of civil engineering and serve the public good. I began as an ASCE member in college and have been an active member for the past 13 years. My involvement in ASCE has had a positive impact on my career and made me a better engineer.
I will take an active role to ensure other members have similarly positive experiences with the Society. I will motivate members to be more involved at all levels of the organization, encourage participation in regional opportunities for professional growth as well as participation in the technical and professional conferences and continuing education provided by the Society. I will encourage communication between all levels of the organization, especially members during their transition from student members to younger members.
I look forward to the opportunity to further support our membership and our profession.
Biographical statement
Education
B.S. Civil Engineering, Rowan University, 2001
M.S. Civil Engineering, Rowan University, 2002
Certification and licenses
Professional Engineer: NJ, NY, DE, and PA
Work experience
Owner, Summerville Engineering, LLC, New York City, NY, 2015-present
Vice President, PT Consultants, Inc., Bellmawr, NJ, 2012-present
Project Engineer, Duffield Associates, Inc., Philadelphia, NJ, 2002-2012
ASCE involvement
Society-level
Region 1 Governor, New Jersey, 2019-present
Member, Committee on Student Conferences and Competitions, 2019-present
Member, Committee on Student Members, 2020-present
Member, Member Communities Committee, 2020-2021
Member, Task Committee on Hydroclimatology and Engineering Adaptation, 2018-2021
Local-level
Director, New Jersey Section, 2016-2019
Director, South Jersey Branch, 2015-2019
President, New Jersey Section, 2015
President, South Jersey Branch, 2014
President, South Jersey Younger Member, 2011
Secretary, Rowan University Student Chapter, 2001
Other volunteer activities
East Greenwich Planning/Zoning Board
East Greenwich Environmental Commission