Elected Society Director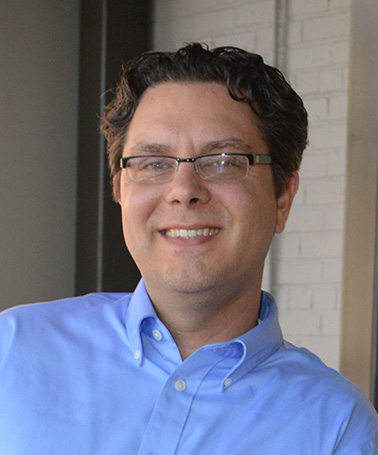 Vision statement
Since attending my first ASCE meeting, I have been provided an opportunity for growth and continuous learning as both an engineer and individual. Over time and various ASCE positions, I humbly see myself as a leader. A leader of teams and change.
Over the past two years with the pandemic, change has been constant and all around us. During this timeframe we have witnessed transformational change within many facets of our daily life -- from how we engage with our Teams, purchase goods, and consume information. With change comes many challenges and without change obsolesce is inevitable. Change needs to be purposeful and not coming from a perspective of forcing change just for the sake of change and action.
Thus, purposeful change is my vision as Society Director. Thanks to our preceding ASCE leaders, ASCE has continued to be known as a global leader in civil engineering and related technologies. As a Society, we are well positioned to move our profession forward by engineering our tomorrow and reimaging infrastructure. My purposeful change would focus on growing our membership, enhancement of collaboration with our future leaders (students) and integrating sustainability into our practice and Region 1 operations.
I look forward to the opportunity to continue to serve ASCE members and learn from the experience of being a Society Director.
Biographical statement
Education
MS, Civil Engineering-Geotechnical Engineering, Syracuse University, 2007
BS, Natural Resource and Forest Engineering, SUNY College of Environmental Science and Forestry, 1998
Certification and licenses
Professional Engineer: Indiana, Oklahoma, Texas, South Carolina, Virginia, West Virginia, New York
Work experience
Project Officer, Ramboll Americas Engineering Solutions, Inc., 2022-present
Senior Project Manager, Ramboll Americas Engineering Solutions Inc. (formerly O'Brien & Gere Engineers, Inc.), 1998-2022
ASCE involvement
Society level
Region 1 Board of Governors
Treasurer, 2017-2020
Secretary, 2014-2017
Governor, 2014-2020
Local level
New York State Council Chair, 2021-present
Syracuse Section

Member, Golf Tournament, 2006-present
Past President, 2011
President, 2010-2012
President-Elect, 2009-2012
Director, 2007-2009
Chair, Public Outreach, 2011-2013
Adopt-A-Highway
NYS Fair Booth
Member, Public Outreach, 2008-2010
Chair, Scholarship, 2009-2011; Member, 2007-2009
Technology Alliance of Central New York (TACNY) Liaison, 2010-2016
Other volunteer activities
SUNY Polytechnic Institute Civil Engineering Advisory Board, 2017-present
Syracuse City Schools, CCAMP volunteer (mentor inner city students weekly), 2016-2017
SUNY ESF, Environmental Resources Engineering Panel Discussion, 2013
Syracuse University, CIE 341: Introduction to Environmental Engineering Research Panel Discussion, 2013
Rescue Mission, lunch service, 2008-2010
Awards
Syracuse Section Outstanding Civil Engineer, 2019
Diamond Award, Special and Environmental Projects, 2018
ASCE Outstanding Engineer Volunteer, Engineers Week, 2012
Outstanding Section and Branch Award, 2011
Publications
Kubiak.B, Calkins,C., McAuliffe, J., Eallonardo, T., Sustainable, Combined Remedies and Restoration of Onondaga Lake Shoreline, Battelle Sediments Conference, New Orleans, Louisiana
Calkins,C., McAuliffe, J., Eallonardo, T., Kubiak, B., 2018 Habitat Restoration Using Local Compost., Clear Waters, Fall 2018.
Leary,C., Kubiak,B., Killoren, C., McAuliffe, J., Early Stakeholder Engagement and End-Use Visioning: Successful Remediation and Redevelopment at a Complex Superfund Site, Battelle Chlorinate Conference, Palm Springs, CA, 2016.