Region 2 Director Official Nominee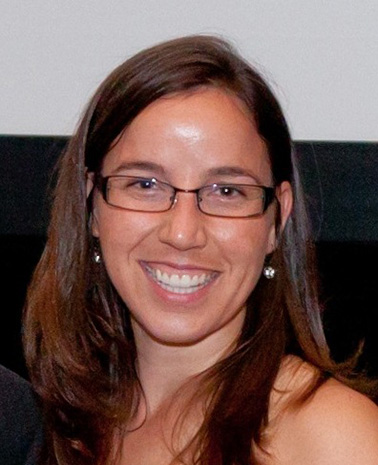 Vision statement
All civil engineers advocate for themselves.
Explanation: It is my vision that, one day, all civil engineers will advocate for themselves. This is on route to achieving ASCE's vision that "civil engineers are global leaders, building a better quality of life." Civil engineers are best equipped to advocate for civil engineering.
In this vision, by example and with professionalism, diligence, excellence, exuberance, and affability, civil engineers demonstrate pride in the profession and participate in discussions as representative civil engineers and leaders in forums outside the profession. Civil engineers aspire to and occupy leadership roles. Stakeholders defer to civil engineers as experts and heed their counsel. In this vision, civil engineers have a seat at the decision-making tables where they inform about the industry's relevance and contribute technical expertise. An expected outcome of this increased engagement is a profession that grows in size, quality, and stature with regard to being recognized as global leaders.
Civil engineering is cool; it is important and impactful. In this vision where civil engineers advocate for themselves, more and more students recognize how cool civil engineering is. They scramble to be part of such a dynamic and vital profession – one that's developing and applying state-of-the-art practices in collaboration with the additional disciplines that shape society.
This vision will be facilitated by ASCE. Leader members should behave accordingly and set an example. They should educate other members about the extensive resources ASCE has and the advocacy in which it participates. Leader members should create opportunities to engage other members in the Society and industry-advocacy roles. As Director, I will champion this vision and related action items – promoting civil engineering education, excellence, and advocacy.
Biographical statement
Education
Master of Business Administration, Norwich University
Master of Engineering, University of Maryland
Graduate Certificate in Geotechnical Engineering, University of Maryland
Bachelor of Science, Civil Engineering, Lehigh University
Certification and licenses
Professional Engineer: Delaware, Maryland, Pennsylvania, Virginia, West Virginia, and Washington, DC
Work experience
President and Owner, Accurate Infrastructure Data, Inc., present
Senior Geotechnical Engineer, Navarro & Wright Engineering Consultants after acquisition of Raudenbush Engineering
Geotechnical Engineer, WSP after acquisition of Parsons Brinckerhoff
ASCE involvement
Society-level
Region 2 Governor, 2019-present
Member, UESI Marketing and Membership Committee, 2019-present
Member, Public Policy and Practice Committee, 2019-present
Member, State Government Relations and Grassroots Committee, 2016-2020
State Lead, Legislative Fly-In, 2017-present; Participant, 2016
Advocacy Captain and Key Contact, 2014-present
Local-level
Lead, Maryland Infrastructure Report Card, 2020, 2011
Presenter, Maryland Section general meeting, 2020, 2014, 2011
Member, Maryland Utility Engineering and Survey Institute Leadership Committee, 2018-present
Chair, Maryland Geo-Institute, 2016-2019
Meeting Panel Organizer and Panelist, Industry Leaders Council, 2016
Maryland Section

Past-President, 2016-2018
President, 2015-2016
Vice-President, 2014-2015
Secretary, 2012-2014
Director, 2011-2012
Younger Member Co-chair, 2008-2010
Newsletter Editor, 2007-2012
Other volunteer activities
Facilitator, Maryland Engineering Challenges
Assistant Treasurer and Crew Chief, Gunpowder Valley Conservancy
Red Hat, Habitat for Humanity of the Chesapeake
Consultant, Bridges to Prosperity (Chari Chari, Bolivia, 2013 recipient of ASCE's Innovation in Sustainable Civil Engineering Award, and El Charcon, El Salvador projects)
American Society of Highway Engineers, Chesapeake Chapter

President
Secretary
Director
Website Editor
2015 National Conference Subcommittee Lead
Awards
Maryland Section Engineer of the Year, 2021
Region 2 Young Engineer of the Year, 2019
Maryland Section Young Engineer of the Year, 2011