Technical Region Director Official Nominee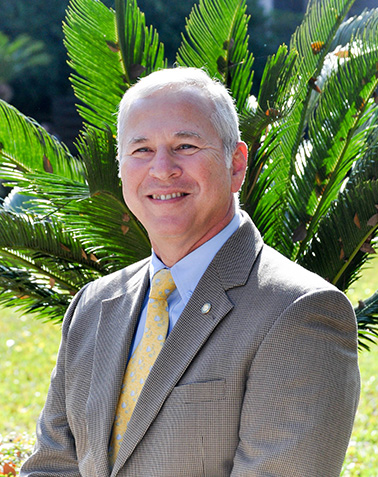 Vision statement
The following items are issues that make up my vision of what is important to the Society and how I can help advance them:
Create a balanced ASCE Board with equal numbers of Directors serving from the Regions and Institutes. Instead of 10 Region Directors, two At-Large Directors, and three Technical Region Directors, I would submit that we would have a more diverse, inclusive, and equitable Board of Direction with five Region Directors, five Technical Region Directors and five At-Large Directors.
Create nine Academies that mirror the nine Institutes as a means to achieve critical mass to require an advanced level of competence accepted and sought after by our Nation. Our first Canon has been to provide for the life, safety, and health of our Nation. We should have Board Certified practitioners that give our Nation that confidence going forward. Our Nation seeks and respects board certified physicians, attorneys, and even automobile mechanics, plumbers, and electricians. We need to take this next step in our evolution.
Establish a means to provide for an accredited advanced degree through ASCE multi-disciplinary coursework. If we can provide for PDH/CEU credit, we can provide for an accredited advanced degree.
Establish meaningful MOUs and MOAs with our sister science and engineering associations as well as with our parallel associations in the community planning, legal, healthcare, environmental, finance, and other professional business practices.
I would like to see the above vision statements take precedence over the next phase of Future World Vision.
Biographical statement
Education
M.E., Coastal and Oceanographic Engineering, University of Florida
B.S., General Engineering, U.S. Military Academy at West Point
Graduate Certificate, U.S. Army Command & General Staff College
Work experience
Taylor Engineering, Inc., President, 2011-present
Coastal Tech Corp., COO, 2009-2011
Halcrow, Inc, Vice President, 2007-2009
Moffatt & Nichol, Vice President, 2005-2007
TEI, Inc, Chief of Staff, 2001-2005
Seminole County, Florida, Director of Public Works, Deputy County Manager, Executive Director Seminole County Expressway Authority, 1998-2001
US Army, various assignments and commands, 1978-1998
ASCE involvement
Society-level
Board Member, ASCE Civil Engineering Corp, 2019-present
Past President, ASCE Coasts, Oceans, Ports & Rivers Institute (COPRI), Board of Directors, 2015-2019
Past President, Academy of Coasts, Oceans, Ports, & Navigation Engineers (ACOPNE), Board of Trustees, 2017-2021
Chair, ASCE COPRI, Policy Committee, 2010-2014
Member, ASCE Energy, Environment, and Water Policy Committee, 2010-2014
Instructor, ASCE Leadership Development for the Engineer, 2014-present
Instructor, ASCE Principled-Based Ethics: Character-Builder or Career-Ender, 2017-present
Local-level
ASCE Member, Florida Chapter, 1998-present
Other volunteer activities
U.S. Commissioner, PIANC, (World Association for Waterborne Transport Infrastructure), 2015-present
ASBPA, Past Director, 2011-2018
AIWA, Past Director, 2014-2018
Member, University of North Florida, Taylor Engineering Research Institute, Board of Directors, 2012-present
Member, University of North Florida Dean's Leadership Council
Awards
USACE deFleury Medal Awardee
Sturm Leadership Award, Seminole County, Florida
US Army Meritorious Service Medal