Elected Region 6 Director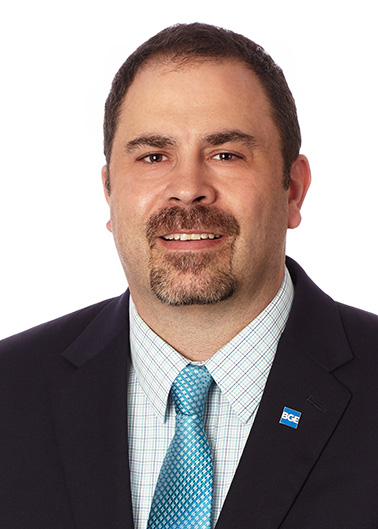 Vision statement
ASCE's 2025 Vision is to be "entrusted by society to create a sustainable world and enhance the quality of life, civil engineers serve competently, collaboratively and ethically…"
My vision aligns with this vision as I strive to help our members develop the sustainable world and enhance the quality of life through job opportunities, research, and collaboration through professional endeavors. ASCE is the leading organization serving civil engineering professionals. ASCE global leaders are entrusted to building a better quality of life.
My vision is also to provide essential value to our members, their careers, our partners, and the public through developing leadership, advancing technology, advocating lifelong learning, and promoting the Civil Engineering profession.
My vision for the responsibility of the Region 6 Director is to:
Work with Branches, Sections and Student Chapters in Region 6 to support and encourage civil engineering in the communities where they are located;
Work with Sections and Student Chapters to grow and improve the newly created Region 6 Student Symposium;
Keep ASCE members within Region 6 informed on ASCE Societal news and issues;
Work with the Region Governors to adopt goals and work to achieve them;
Review requests from Branches, Sections and Student Chapters; and
Represent Region 6 on the ASCE Board of Direction.
Based on my observation of our past ASCE leaders who are very passionate about our profession and its future, and with a commitment to carrying out the will of the ASCE Board of Direction, my vision is that ASCE:
Continues to be an organization of the future;
Sustains financial vitality and stays relevant for the foreseeable future;
Attracts the best and brightest to the profession;
Fights marginalization of ASCE membership by helping our members enhance and demonstrate ASCE's value to their employers, clients, and communities;
Supports faculty and practitioner advisors in keeping students engaged;
Keeps Younger Members actively engaged by providing opportunities and platforms that help shape the future of our profession; and
Recognizes and rewards innovation and sustainable infrastructure.
My 23 years of continuous ASCE involvement and serving in leadership positions at the Student Chapter, Branch, Section, Region and Society levels have well prepared me to serve as the ASCE Region 6 Director. I look forward to continuing to serve ASCE members located in the Oklahoma, New Mexico, Mexico and Texas Sections.
Biographical statement
Education
Master of Engineering, Civil Engineering, Texas A&M University, 2001
Bachelor of Science, Civil Engineering, Texas A&M University, 2000
Certification and licenses
Professional Engineering License: State of Texas 2005; State of Arkansas, 2020; States of Florida, Georgia and North Carolina, 2022
Professional Traffic Operations Engineer, Transportation Professional Certification Board, Inc., 2006
Registered Accessibility Specialist, Texas Department of Licensing & Regulation, 2014
Work experience
BGE, Inc., Director – Traffic Engineering, 17 years

Corporate Associate Program, Inaugural 2020 Class
Leads Traffic Engineering Practice for North Texas

City of Frisco, Senior Traffic Engineer, 3 years
Texas A&M Transportation Institute, Student and Graduate Researcher, 3 years
U.S. Army, Aeroscout Observer, OH-58 Helicopter, 6 years
ASCE involvement
Society-level
Member, Membership Committee, 6 years
Member, Student Transition Implementation Task Committee
Corresponding Member, Leader Training Committee, 6 years
Corresponding Member, Student Competitions Task Committee
Region 6 Governor, 2 terms
Local-level
Region 6 Webmaster
Texas Section

President-Elect, President, Past President, 2020-2022
Senior Director at Large
Director at Large
Chair, Membership Committee
Chair, Centennial Celebration, 3 years
Chair, Transportation & Development Institute
Member, CECON Site Selection Committee
Chair, Intra-Society Relations Committee
Scholarship Trustee, John B. Hawley Memorial Fellowship
Representative, Texas State Transportation Innovation Council

Dallas Branch

Vice President, President-Elect, President, Past President, 2011-2014
Chair, Programs, 3 years
Chair, Honors, 5 years
Chair, Communication Committee, 3 years
Member, Scholarship Committee, 2 years
ASCE Civil Engineering Club Speaker
ASCE Student Chapter Speaker on Networking for Young Engineers
ASCE Steel Bridge and Concrete Canoe Judge, 15+ years
Habitat for Humanity (Centennial House)
TSPE E-week Partner Society Liaison

Houston Branch

Treasurer
Branch Director
Chair, Transportation Technical Committee
Chair, Membership
Webmaster
Co-Chair, Communications Committee
Chair, Younger Member

ASCE Liaison to TSPE E-week Awards Luncheon Committee
ASCE Student Chapter President, Texas A&M University
Other volunteer activities
Class Co-leader, Leadership Frisco, Class XIX
Collin County Planning Board, 2015-2022

Board Chair, 2020-2022
Public Works Review Committee Chair

City of Frisco

Parks and Recreation Board, 3 terms

Chair, 2021-2022
Vice Chair, 2020
Board Secretary, 2019
Parks Naming Committee, multiple terms

Charter Review Committee
Red Light Enforcement Camera Citizen Committee, 2 terms
Neighborhood Design Strategy Committee
US 380 District Design Strategy Advisory Committee, Vice Chair
Citizens Fire Academy
City Hall 101

Frisco Education Foundation

Mindbender Academy Committee
Scholarship Reviewer

Member and Supporter of 100 Men Who Give a Damn – Frisco Chapter
Boyscout Troop 216, Adult Leader, Merit Badge Counselor
Cubscout Pack 298, Cub Master, Den Leader
Frisco Safety Town - Trick or Treat Traffic Coordinator
Perot Children's Museum
North Texas Food Bank
Adopt-a-Family Program
E-week Volunteer
Earthday Texas
Future Cities Judge
Canstruction
Mathcounts Judge
Completed MS 150 (Houston to Austin bike ride)
ACEC Dallas (American Council of Engineering Consultants), Public Relations Committee
TexITE (Texas District - Institute of Transportation Engineers)

Traffic Bowl Coordinator
Poker Tournament Coordinator

Dallas ITE Section

Professional Development Chair
Golf Tournament Assistant Coordinator
Tellers Committee

Houston ITE Section

Created TexITE Houston Scholarship Program
Awards
BGE Pat Brown Corporate Leadership Award, 2021
ASCE Texas Section Professional Service Award, 2018
ASCE Texas Section Recognition for serving as Region 6 Governor, 2017
ASCE Texas Section Professional Service to Student Award, 2015
ASCE Dallas Branch Engineer of the Year, 2014
ASCE Texas Section Government Engineer of the Year, 2013
ASCE Texas Section Special Recognition Award of Meritorious Service, 2013
Edmund Friedman Young Engineer Award (National ASCE YM Award), 2008
ASCE Houston Branch Young Engineer of the Year, 2007
Allen C. Ludwig Award at TAMU for Outstanding Senior Civil Engineering Student, 2001