Elected Region 9 Governor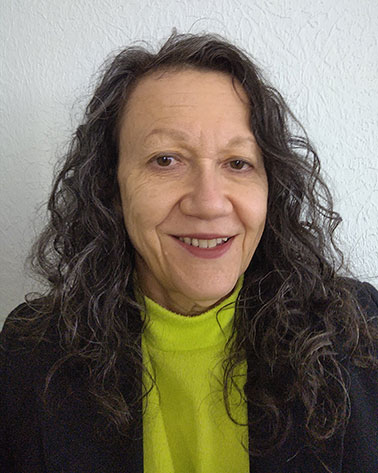 Vision statement
I envision meeting ASCE members section-wide and connecting them with national, regional, and local resources. At Caltrans, I did similar--participating in national committees, meetings, and conferences. I thrived on sharing a method or detail that worked well for Caltrans—and in turn bringing ideas back for potential use in California.
I envision speaking up for the government worker, offering ideas to better attract and serve these engineers. Having spent almost an entire career in one state agency, I have knowledge of government constraints. I am passionate for its engineers and their needs for collaboration and especially recognition. A matrix is needed of the 17 Branches, which counties each Branch includes, contact information for award nominations, and deadlines. We'll benefit from more project nominations and perhaps a few new members.
I envision being a champion of frequent and effective communication:
Verifying Branches update their roster from National at least quarterly;
Seeing that we're active on social media; and
Posting the Legislative Advocate's monthly report, if not a monthly newsletter.
I envision being the Sacto-Section encourager of all—especially women, minorities, and the disadvantaged. I am proud that ASCE has a strong stance on ethics, diversity, and equity.
Biographical statement
Education
BSCE, Purdue University, 1981
MSCE, Purdue University, 1983
Technical University of Hannover (now Leibniz University), W. Germany; 1982-1983
MSE, Princeton University, 1991
Certification and licenses
Professional Civil Engineer, State of California
Professional Civil-Structural Engineer, State of Oregon
Work experience
Civil Engineer and Assistant State Bridge Engineer, Caltrans, 1991-2020
English teacher, Tokyo, 1988
Structural Engineer, CH2M Hill Inc., Corvallis, Oregon, 1983-1987
ASCE involvement
Local Level
Capital Branch

Vice President of Membership, 2020-2021
President, 2021-2022

Member, Japan Chapter, 1988
President, Purdue Student Chapter, 1981
Other volunteer activities
Neighborhood Association, current Committee Member and 2022 Board Member
St. Mark's UMC, Trustee, 2005-2006
Japanese American Citizens League, Florin Chapter President, 2000
Awards
AASHTO Resolution of Honor, Chair of Bridge Loads Technical Committee, 2006-2016
Purdue Civil Engineering Alumni Achievement Award, 2008
James Roberts Bridge Engineer Award, 2005
Publications
Precast/Prestressed Concrete Institute's Aspire Magazine, "Riego Road Overcrossing", Use of Spliced Girders, April 2014
Transportation Research Record, "Load and Resistance Factor Design of Integral Bent Caps", 2007
ASCE Bridge Engineering Journal, May 2007, and US Japan Seismic Workshop Proceedings, 2007, "Statistical Significance of Less Common Load Combinations"