Elected Region 9 Director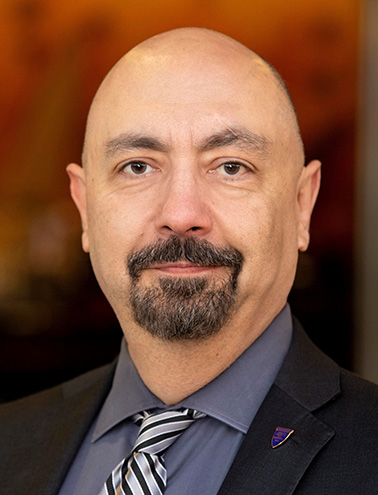 Vision statement
The American Society of Civil Engineers (ASCE) has always been a pioneering organization, not only in championing the interests of civil engineers, but also in advocating for relevant and urgent issues facing our country and the world. I became a Civil Engineer to make a difference and positive contribution to our society, and will continue my efforts by working with our membership to further ASCE's goals.
A well-designed and maintained infrastructure anchors our economy and lifestyles and secures the public health and well-being. Communities with efficient road systems, good schools and water and sewer can better attract residents and businesses. When traffic flows, goods and services move to market faster and more efficiently, lowering the cost to consumers. One of our tasks, as civil engineers, is to educate our public on the importance of infrastructure renewal, encourage our colleagues in the public sector to continue the fight for infrastructure funding and to actively communicate to our elected officials the important role that infrastructure maintenance plays in our everyday lives.

We also need to look internally and prepare the next generation of civil engineer leaders, to continue the good work that ASCE has done, and to take the Society to the next level by providing opportunities and incentives for new or existing civil engineers to join ASCE. One way to do this is through mentoring and networking programs. Our technical education is extremely important, however, to become a leader, we also need to develop "people skills", to communicate effectively. ASCE places a great deal of emphasis on mentoring and networking and encourages the development of these programs, as they are essential tools in retaining existing members and attracting new ones.

Equally important is development of systematic infrastructure champions or advocates. Advocacy doesn't have to be glamorous, but it does need to be systematic and persistent. This is where a lot of our members, especially our younger members, excel and would be willing to get involved and pick up this challenge and push this cause forward. I have done this throughout my career by having been involved with various ASCE Infrastructure Report Card efforts development, as well as publicizing these report cards and ensuring they become "must have" documents for our legislators.

Lastly, ASCE's goal of sustainable development is a crucial keystone which needs to be integrated into everyday civil engineering design. As an Envision Sustainability Professional, I have worked to promote the standards and protocols of sustainable development within my professional work, including advocating for this to become our standard operating procedure. I will continue this advocacy with the Region 9 board.

In summary, my vision is to:
Work with Branches, Sections and Student Chapters in Region 9 to establish or encourage the furtherance of mentoring and networking programs;
Work with the Region 9 Board, as well as with Branches, and Sections in Region 9 to promote the use and standardization of Envision for sustainable project development and to encourage more of our membership to become Envision Sustainability Professionals;
Keep ASCE members within Region 9 informed on ASCE Societal news and issues;
Work with the Region Governors to pursue and implement ASCE's goals and objectives;
Actively engage our Younger Members by providing opportunities and platforms that help shape the future of our profession;
Solicit input, ideas, and suggestions from Branches, Sections and Student Chapters;
Implement ASCE's Justice, Equity, Diversity, and Inclusion policy within Region 9; and
Represent Region 9 on the ASCE Board of Direction.
I respectfully seek your support for the position of Region 9 Director. Thank you!
Biographical statement
Education
B.S. in Civil Engineering, Syracuse University, 1984
M.S. in Civil Engineering, University of Maryland, College Park, 2000
Certification and licenses
Licensed Civil Engineer in California
Prior to California, licensed Civil Engineer in Maryland, Virginia, Louisiana, and Texas
Work experience
Public Works Director at City of Glendale, CA, 2019-present
Public Works Director/City Engineer at City of San Fernando, CA, 2017-2019
Vice President, Carollo Engineers, CA, 2015-2017
Senior Vice President/Principal, Hall & Foreman (later David Evans & Associates), CA, 2011-2015
Public Works Director, County of Monterey, CA, 2008-2011
President & CEO, Advanced Infrastructure Management, Inc., CA, 2002-2008
Vice President and Senior Vice President, respectively, at Berryman & Henigar and Huitt-Zollars, CA, 1999-2002
Manager of Public Works Department, Carter & Burgess, TX,1998-1999
Regional Vice President/Principal, RJN Group, MD, LA, and TX, 1986-1998
Design Engineer, KCI Technologies, MD, 1985-1986
ASCE involvement
Society level
ASCE Member since 1984
Key Contact
Attended Washington, DC Fly-ins
Local level
Region 9 Vice-Chair, Board of Governors, 2018-2019
Region 9 Governor, Los Angeles Section, 2017-2020
Region 9 Chair, Infrastructure Policy Committee, 2018-present
Region 9 Chair, Nominating Committee, 2018-present
Los Angeles Section President 2013-2014; member of the Board, 2012-2015
Orange County Branch President 2007-2008; member of the Board, 2004-2009
Co-Chair, California Infrastructure Report Card, 2006 and 2012
Co-Chair, Orange County Infrastructure Report Card, 2002, 2005, and 2016
Attended Sacramento Legislative Fly-ins
State Advocacy Captain
Los Angeles Section Chair of the Annual Awards Event, 2013
Other volunteer activities
Past Member, Board of Directors, Metropolitan Water District of Southern California
Member, Safe, Clean Water Program for Upper Los Angeles River Watershed Area Steering Committee (WASC)
Past President, University of California Irvine, Civil and Environmental Engineering Affiliates
Adjunct Professor, University of California Irvine, GIS Certificate Program
Member, Dean of College of Engineering Advisory Board, University of California Irvine
Member, American Public Works Association
Member, County Engineers Association of California
Awards
ASCE Orange County Branch, Excellence in Promotion of Infrastructure, 2017
ASCE Region 9, Outstanding Civil Engineer of the Year, Private Sector, 2015
ASCE Los Angeles Section, Outstanding Civil Engineer of the Year, Private Sector, 2015
ASCE Orange County Branch, Civil Engineer of the Year, 2014
ASCE Region 9, Appreciation of Service, 2012
Orange County Engineering Council, Outstanding Engineering Service Award, 2013
APWA President's Award, 2006
Orange County Engineering Council, Special Project Achievement Award, 2005
Publications
Public Speaking, Presentation and Communication Skills Needed for Success!, APWA Convention PWX, Seattle, WA, 2019
Public Speaking, Presentation and Communication Skills Needed for Success!, ASCE Convention, Denver, CO, 2018
WDRs: Developing an Effective Sanitary Sewer Management Plan Utilizing Innovative GIS Solutions
Innovative Master Planning and Maintenance In Orange County, CA Utilizing Unique GIS Applications
Waste Discharge Regulations Compliance: Developing an Effective SSMP Using Innovative GIS Solutions
Hydraulic Modeling of New Orleans Central Business District Sanitary Sewer System, A Case Study
Multiple-Level Database Security Measures for GIS Facilities Management and Map Maintenance
An Innovative Geographic Information Management System for City of Houston DPW&E
Contributing Author, "GIS Implementation for Water and Wastewater Treatment Facilities", McGraw-Hill Books