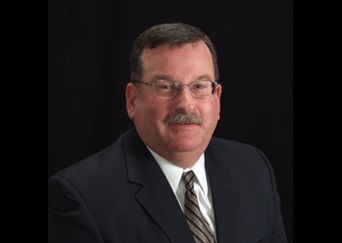 Brian D. McKeehan, P.E., F.ASCE, is a Society Director representing the Technical Region. He is currently managing the capital improvements program at the Nashville International Airport.
Throughout his career, ASCE involvement has played a key role in his professional development. Mr. McKeehan has served as a Board Member, Treasurer, and Vice-President of the Metropolitan Indianapolis Branch; Chair of the Landside Committee of the ASCE Aviation Division; and Board Member, Treasurer, Vice-President, and President of the Transportation and Development Institute (T&DI). He has been a member of the Committee on America's Infrastructure and worked on the 2013 and 2017 Infrastructure Report Cards. He has also served on the Committee for Preparing the Future Civil Engineer. He served on the Task Committee on Credentialing to develop a program to recognize engineers that have met the outcomes of the Civil Engineering Body of Knowledge.
Over the course of his 33-year career, Mr. McKeehan has served as an Owner, General Contractor, and Design Consultant. His experience includes a broad range of projects across multiple industry sectors including aviation, healthcare, commercial, industrial, and transportation. The broad range of perspective results in engineered solutions that are efficient, cost effective, and that integrate seamlessly into existing facilities with minimal impact to operations.