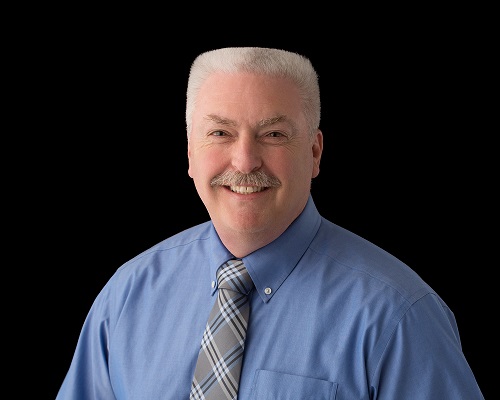 Carl received his Bachelor of Science degree in Civil and Environmental Engineering from the University of Wisconsin-Madison in 1981. Upon graduation, he began work as a Resident Construction Engineer and Design Engineer on bridge and highway projects for the Illinois Department of Transportation in Dixon, Illinois. After four years, he started working as a Staff Engineer for the City of Fond du Lac, Wisconsin, where his primary responsibilities consisted of sanitary sewer, storm sewer, street, and water main projects.
After 2 years, Carl moved to Appleton, Wisconsin to work with McMahon Associates in Neenah, Wisconsin. He worked his way through the ranks to eventually become Senior Vice President in charge of the Environment and Infrastructure Division. During his career at McMahon, he worked on mostly municipal infrastructure, including bridges, dam mitigation, flood studies, sanitary sewer, storm sewer, street, and water main projects. Carl recently went into semi-retirement but continues to work on special projects.
Carl is a Registered Professional Engineer in the State of Wisconsin and a Certified Construction Specifier through the Construction Specifications Institute.
His ASCE involvement has included leadership positions in the Fox River Valley Branch (President, Vice President, and Secretary/Treasurer), and the Wisconsin Section (President, President-Elect, Vice President, Treasurer, Director at Large, and Branch Director). Other positions held within the Wisconsin Section have included Chair of the Budget & Finance Committee; Spokesperson Contact for the 2017, 2013, and 2009 Report Cards on America's Infrastructure; committee member of the Report Card on Wisconsin's Infrastructure, 2003, 2007, and 2020; member of the Annual Meeting Committee and Spring Technical Conference Committee; and Chair of the Past Presidents Council, Jury of Judges, Yearbook Committee, Newsletter Committee, and Management Committee.
At the Society level, Carl has been a Principal Contributing Author on the Joint Task Force on Sanitary Sewers to produce ASCE Manual No. 60 Gravity Sanitary Sewer Design and Construction; and Chair of the Committee on Engineering Management and Business Practices. In addition, he served six years as Region 3 Governor and is currently in his third year on the Board of Direction as Society Director for Region 3.
Carl has been married 40 years, has two daughters and three grandchildren (all boys). He lives in Grand Chute, Wisconsin and is active in his parish and with Kiwanis.