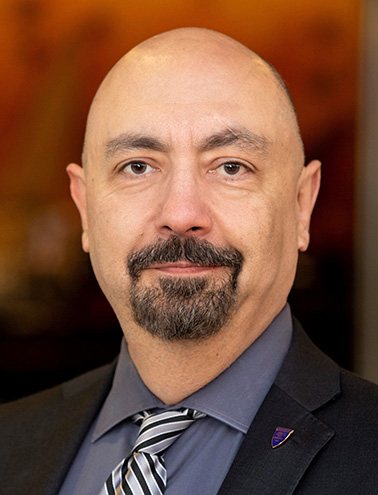 Yaz Emrani is the Director of Public Works for the City of Glendale. He holds a Bachelor of Science degree in Civil Engineering from Syracuse University and a Master of Science degree in Civil Engineering from University of Maryland at College Park.

Yaz has over 30 years of experience working on a variety of civil and environmental engineering projects. These include planning, design, and construction management of infrastructure improvements for various public and private clients. In addition to infrastructure planning and design, Yaz is also skilled in GIS and asset management applications. He started his career as a design engineer for a consulting engineering firm in Maryland and since then has had increasing leadership positions in both the public, as well as the private sectors.

Yaz is a Past President of ASCE Orange County Branch and ASCE's Los Angeles Section. He also served as Los Angeles Section's Governor on Region 9's Board of Governors. Yaz is an active advocate for continued need for investment in our public infrastructure. He served as the Co-Chair for the 2002 and 2005 ASCE Orange County Infrastructure Report Cards and led the effort for the 2016 update of this report card. Additionally, he was the Co-Chair of the 2006 and 2012 ASCE California Infrastructure Report Cards. Yaz has also served on the Southern California Metropolitan Water District's Board of Directors.

Yaz is a registered Professional Engineer in California, Texas, Virginia, Maryland, and Louisiana.