Dear EMI Members,
In these difficult times we hope that you and your loved ones are doing well.
These past several years, EMI has been doing exceptionally well, both nationally and internationally. Its extremely healthy and vibrant operation involves impressive accomplishments and growth, as it is evident from the EMI Annual Reports to the EMI membership. We were hoping to be able to continue on the same trajectory by relying on the indispensable support of the members of the EMI Board of Governors, the EMI staff, and all the members of EMI, but the COVID-19 pandemic influenced the situation drastically.
The EMI 2020 International Conference at Durham University in Durham, U.K., which was meant as an occasion to strengthen/initiate international collaborations, had to be postponed to next spring. The EMI 2020 Conference at Columbia University , which was to be held together with the PMC 2020 Probabilistic Mechanics and Reliability Conference and was meant to be, inter alia, an occasion for diverse technical discussions, also had to be postponed to next year. While the conditions that prevailed last spring did not allow these events to take place as planned, EMI has conducted all of its other activities on line: the election of two Governors to the EMI Board; the meetings of all of the technical committees that normally meet at the EMI conference; the student paper competitions; the election of four new EMI Fellows; and the meetings of the EMI Board.
At the start of this new year, we would like to assure you that, the pandemic notwithstanding, the EMI Board, the EMI committee leaders, and the EMI staff will continue to do their best to ensure a smooth operation of EMI. We are looking forward to another successful year for EMI, including strong committee activities, and a strong participation in the EMI conferences in 2021, in whatever form they may take. In the coming year, our focus will be on further streamlining the Board operations, safeguarding transparency, increasing efforts to attract industry participation, enhancing the webinar offerings, and fostering mentorship program to assist junior faculty in engineering mechanics. These objectives with be pursued with overwhelming fairness, and resolute commitment to gender/geographical/racial/thematic diversity.
We would also like to welcome Prof. Michele Barbato (University of California Davis) and Prof. Arif Masud (University of Illinois at Urbana-Champaign) to the EMI Board. Thanks are due to the outgoing Board members, Prof. Somnath Ghosh, Prof. Gianluca Cusatis and Prof. Panneer Selvam for their devoted service on the EMI Board, and their many important contributions to EMI.
We invite you to stay engaged in EMI activities to take advantage of the many opportunities that the Institute has to offer; and we urge you ,strongly, to renew your membership. Please do not hesitate to contact us if you have any questions, concerns, or suggestions.
With heartfelt wishes,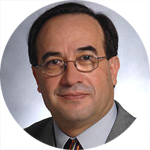 P. D. Spanos, Ph.D., P.E., NAE, F.EMI, Dist.M.ASCE, EMI President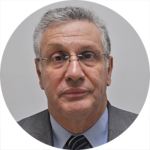 Amar A. Chaker, Ph.D., F.EMI, F.ASCE, EMI Director