Active Transportation Committee
Purpose

The missions of T&DI Active Transportation Committee are to:

1) Promote, monitor, and disseminate information on current advancements in research, standards, policies, technology, and state of the art practices related to active transportation.
2) Provide training opportunities associated with active transportation facility planning, design, construction, and operation.
3) Participate in and support the development of standards, state of the art practices, and policies related to active transportation infrastructure; and
4) Collaborate with other T&DI Committees, ASCE Government Relations, and other outside organizations in advancing both technical and non-technical topics and efforts affecting active transportation.
Join the Active Transportation Committee
Key activities & initiatives
International Conference on Transportation & Development
June 15-18, 2024 | Atlanta, GA
ASCE's flagship conference in transportation and development, co-located with ASCE's longstanding specialty conference on Automated People Movers and Automated Transit Systems for an invaluable experience of two conferences in one.
Learn more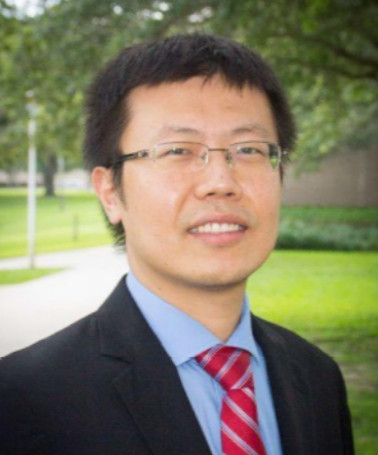 MEET THE CHAIR
Cong Chen, Ph.D., P.E., M.ASCE
Dr. Cong Chen is a research associate with ITS, Traffic Operations and Safety Program at the Center for Urban Transportation Research (CUTR) of the University of South Florida, and also works as General Manager of the Florida Local Technical Assistance Program (LTAP) Center. His research focuses on pedestrian and bicycle safety, traffic safety and crash analysis, access management, transportation geospatial and temporal analysis, ITS and incident management, and training and workforce development. He has more than 30 peer-reviewed journal publications as well as numerous presentations at international, national, and regional conferences. He currently serves as a member for Transportation Research Board (TRB) Standing Committee on Safety Performance Analysis (ACS20} and Standing Committee on Bicycle Transportation (ACH20}, and a panel member for NCHRP 17-71A Proposed MSHTO Highway Safety Manual, 2nd Edition. He served as an appointed younger member of FY20-21 Board of Governors of American Society of Civil Engineers (ASCE} Transportation & Development Institute (T&DI} and the Chair of T&DI Younger Member Committee. He is registered professional engineer (PE) in the State of Florida, and a registered Road Safety Professional Level 1. Dr. Chen holds a bachelor's degree in Transportation Engineering and a master's degree in Highway and Railway Engineering from Tongji University, and a doctorate degree in Civil Engineering from the University of New Mexico.
Membership
Cong Chen

,

Ph.D., P.E., M.ASCE




Chair

Daniel L Murphy

,

Jr, P.E., M.ASCE




Vice-Chair
A
Muhammad Sultan Amer

,

M.ASCE




ASCE Staff Contact
B
Ruijie Bian

,

P.E., M.ASCE




Member

Douglas Bradshaw

,

P.E., M.ASCE




Member
H
Theresa Elizabeth Harrison

,

P.E., ENV SP, M.ASCE




Member
J
Xuan Jiang

,

S.M.ASCE




Member
L
Xiaobing Li

,

Ph.D., A.M.ASCE




Member

Chenxi Liu

,

Ph.D., A.M.ASCE




Member
M
Yasmine Al Moghrabi

,

S.M.ASCE




Member
P
Amanda Purcell

,

P.E., M.ASCE




Member
W
Melissa Willis

,

A.M.ASCE




ASCE Staff Contact

Elizabeth C Wunderlich

,

P.E., M.ASCE




Member
Z
Ning Zhang

,

Ph.D., Aff.M.ASCE




Member