Airfield Pavement Committee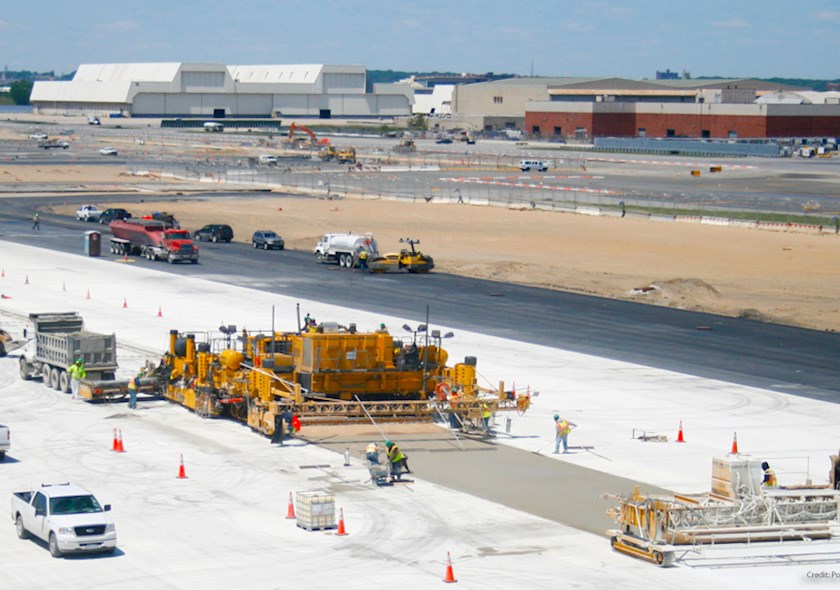 Port Authority of NY & NJ
Key activites & Initiatives
International Airfield and Highway Pavements Conference
Organized by the Transportation & Development Institute (T&DI) of ASCE, the International Airfield & Highway Pavements Conference is ASCE's one-stop specialty event for airfield and highway pavement professionals.
Learn more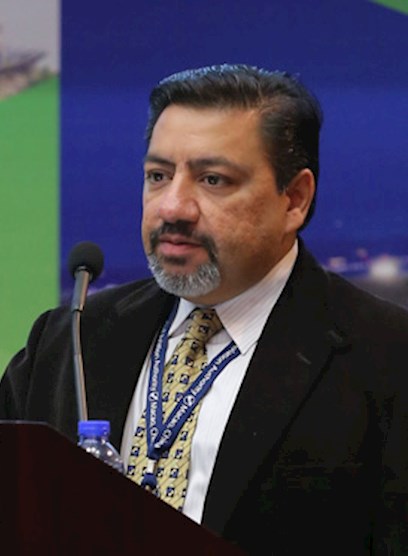 Meet the Chair
Navneet Garg, Ph.D., M.ASCE
Navneet Garg serves as the Chair of T&DI's Airfield Pavement Committee. He works at Federal Aviation Administration (FAA) as the Program Manager of National Airport Pavement & Materials Research Center (NAPMRC). His pavement engineering expertise and leadership capabilities have been honed during his 21-year tenure at the FAA.

He started working at the National Airport Pavement Testing Facility (NAPTF) in 1998, and later proposed an outdoor testing facility concept that has vastly expanded FAA's pavement testing capabilities—the world class HVS-A "Mark VI" and tNAPMRC, which was approved in 2009 and completed in 2015. Dr. Garg manages both the NAPMRC and Field Instrumentation and Testing programs for the Airport Technology Research and Development branch.
Membership
Navneet Garg

,

Ph.D., F.ASCE




Chair

Imad L Al-Qadi

,

Ph.D., P.E., Dist.M.ASCE




Member
A
Pritha Anand

,


Associate Committee Member
B
Manuel Oswaldo Bejarano

,

Ph.D., P.E., M.ASCE




Member

Vidya Sagar Bethu

,

P.E., M.ASCE




Member

Richard Louis Boudreau

,

P.E., M.ASCE




Member

David R Brill

,

Ph.D., P.E., M.ASCE




Member

Michael Broutin

,

Aff.M.ASCE




Member

Mark Stephen Buncher

,

Ph.D., P.E., M.ASCE




Member
C
Bernadette San Agustin Caparas

,

P.E., M.ASCE




Member

Samuel Hanthequeste Cardoso

,

M.ASCE




Member

William Denman Carruth

,

P.E., M.ASCE




Member

Archie F Carter

,

P.E., M.ASCE




Associate Committee Member

Sadie Casillas

,

Ph.D., EI, A.M.ASCE




Associate Committee Member

Halil Ceylan

,

Ph.D., C.Eng, Dist.M.ASCE




Associate Committee Member

Katie Fang-Ju Chou

,

Ph.D., P.E., M.ASCE




Associate Committee Member

Gregory David Cline

,

P.E., M.ASCE




Member
D
Jorge Cossio Duran

,

Ph.D., Aff.M.ASCE




Associate Committee Member

Masoud Darabi

,

Ph.D., Ph.D., P.E., M.ASCE




Member

Michael I Darter

,

P.E., M.ASCE




Associate Committee Member

Jami Lynn Daugherty

,

S.M.ASCE




Associate Committee Member

Christopher Scott Decker

,

P.E., F.ASCE




Member

Mathew T Diffin

,

P.E., M.ASCE




Associate Committee Member

Yonglian Ding

,

P.E., M.ASCE




Associate Committee Member

Jesse David Doyle

,

LSI, P.E., M.ASCE




Member

John Ivor Duval

,

P.E., M.ASCE




Member
F
Jason Eric Frank

,

P.E., M.ASCE




Member

Jason Fuehne

,

P.E., M.ASCE




Member
G
Jeffrey S Gagnon

,

P.E., M.ASCE




Member

Chuck A Gemayel

,

P.E., M.ASCE




Associate Committee Member

Michael Gerardi

,


Member

Edward Lee Gervais

,

P.E., F.ASCE




Associate Committee Member

Jon Girand

,

P.E., L.S., F.ASCE




Associate Committee Member

Stephanie Walz Graves

,

M.ASCE




Associate Committee Member

Wilbur Charles Greer

,

Jr, P.E., F.ASCE




Associate Committee Member
H
Jim Wells Hall

,

Jr, P.E., F.ASCE




Associate Committee Member

Lindsi Aleyce Hammond

,

P.E., M.ASCE




Vice-Chair/Secretary

David K Hein

,


Member

Frank V. Hermann

,

P.E., M.ASCE




Member

Stanley Herrin

,

P.E., M.ASCE




Associate Committee Member

Ernest Heymsfield

,

P.E., F.ASCE




Member

Chun-Hsing Ho

,

P.E., M.ASCE




Associate Committee Member

J. Gregory Huntley

,

P.E., M.ASCE




Member
K
Hasan Kazmee

,

Ph.D., A.M.ASCE




Member

Kurt Alexander Keifer

,

P.E., M.ASCE




Associate Committee Member

Vivek Khanna

,

Ph.D., P.E., M.ASCE




Associate Committee Member

Tony Khoury

,

A.M.ASCE




Associate Committee Member
L
Ernesto Larrazabal

,

P.E., M.ASCE




Member

Andreas Loizos

,

A.M.ASCE




Member

Stephanie N Lopez

,

P.E., M.ASCE




Associate Committee Member
M
Benjamin Mahaffay

,

P.E., M.ASCE




Member

Rajib B Mallick

,

P.E., F.ASCE




Associate Committee Member

Timothy Martin

,

P.E., M.ASCE




Member

Michael McNerney

,

Ph.D., P.E., M.ASCE




Associate Committee Member

Roy D McQueen

,

P.E., M.ASCE




Associate Committee Member

Gary L Mitchell

,

P.E., M.ASCE




Member

Ania M Motas

,

P.E., M.ASCE




Associate Committee Member

Scott Murrell

,

P.E., M.ASCE




Member
N
Soheil Nazarian

,

Ph.D., P.E., D.GE, F.ASCE




Associate Committee Member

Mohamed Ali Nimeri

,

Ph.D., P.E., M.ASCE




Associate Committee Member

George John Nowak

,

P.E., P.Eng, M.ASCE




Member
O
Franz Alexander Ollerman

,

P.E., M.ASCE




Associate Committee Member

Brian Joseph Orandello

,

A.M.ASCE




Associate Committee Member

John M Oswald

,

P.E., M.ASCE




Associate Committee Member
R
Gonzalo Remy Rada

,

Ph.D., P.E., M.ASCE




Associate Committee Member

Arun Kumar R Rao

,

M.ASCE




Member

Hadi Rashidi

,

Ph.D., P.E., R.Eng, M.ASCE




Associate Committee Member

Paul A Riemann

,

P.E., M.ASCE




Associate Committee Member

Allan Ritchie

,

P.E., L.S.




Associate Committee Member

Jeffery R Roesler

,

A.M.ASCE




Associate Committee Member

Noah S. Romanoski

,

P.E., M.ASCE




Associate Committee Member

Jean-Marie Roussel

,

Aff.M.ASCE




Associate Committee Member

Dean L Rue

,

P.E., P.L.S, L.S., F.ASCE




Associate Committee Member

John Rushing

,

Ph.D., P.E., M.ASCE




Member

Timothy W Rushing

,

P.E., M.ASCE




Member
S
Mohammad Rafat Sadat

,

Ph.D., P.E., M.ASCE




Associate Committee Member

Athar Saeed

,

C.Eng, P.E., M.ASCE




Associate Committee Member

Priyanka Sarker

,

Ph.D., A.M.ASCE




Member

Wayne J Seiler

,

P.E., M.ASCE




Associate Committee Member

Shihui Shen

,

Ph.D., P.E., F.ASCE




Associate Committee Member

Terry W Sherman

,

P.E., M.ASCE




Associate Committee Member

Michael James Smejkal

,

P.E., M.ASCE




Associate Committee Member

Jeremiah Stache

,

Ph.D., P.E., M.ASCE




Associate Committee Member

William Graves Stamper

,

P.E., M.ASCE




Associate Committee Member
T
Shiraz Tayabji

,

P.E., F.ASCE




Associate Committee Member

Marshall R Thompson

,

P.E., M.ASCE




Associate Committee Member

Richard Gregg Thuma

,

P.E., M.ASCE




Member

Jeb Stuart Tingle

,

P.E., M.ASCE




Associate Committee Member

Erol Tutumluer

,

Ph.D., M.ASCE




Associate Committee Member
U
Waheed Uddin

,

P.E.




Associate Committee Member

Chris Unzicker

,

P.E., A.M.ASCE




Associate Committee Member
V
William R Vavrik

,

Ph.D., P.E., M.ASCE




Associate Committee Member

Eileen Marie Velez

,

P.E., M.ASCE




Associate Committee Member

Randall L Vogel

,

P.E., M.ASCE




Associate Committee Member
W
Hao Wang

,

Ph.D., M.ASCE




Associate Committee Member

Timothy Flannagan Ward

,

P.E., M.ASCE




Member

Loy Frank Warren

,

P.E., M.ASCE




Associate Committee Member

Quintin B Watkins

,

P.E., M.ASCE




Associate Committee Member

Ralph Louis Wessels

,

P.E., M.ASCE




Associate Committee Member

Greg White

,

Aff.M.ASCE




Associate Committee Member

W James Wilde

,

Ph.D., P.E.




Associate Committee Member

Brett Williams

,

Aff.M.ASCE




Associate Committee Member

James Richard Willis

,

A.M.ASCE




Associate Committee Member

Natasha Lynette Wilson

,

A.M.ASCE




Associate Committee Member
X
Beida Xie

,

P.E., M.ASCE




Member
Y
Peter C Yip

,

P.E., M.ASCE




Associate Committee Member

Zhanping You

,

Ph.D., P.E., F.EMI, F.ASCE




Associate Committee Member
Z
Dan G. Zollinger

,

Ph.D., P.E., M.ASCE




Associate Committee Member

Guy W. Zummo

,

P.E., M.ASCE




Associate Committee Member