Aviation Planning and Operations Committee
Purpose:
To address issues dealing with (1) the planning and design of airport runways, taxiways, aprons, terminals, ground transportation facilities, and support facilities (excepting airfield pavement design) and (2) the safe, secure and efficient operation of these facilities. The Committee's purpose is to advance the art and science of civil engineering by: (1) promoting the civil engineer's leading role in the planning and design of airports and associated ground transportation facilities, (2) fostering education and research in airport design and operations to improve the civil engineer's analytical and design capabilities, (3) promoting state of the art methods of analysis - including fast-time and real-time simulation - to address planning, security, environmental, and operational issues facing airport operators, national and state aviation agencies, airport users, and the traveling public, (4) promoting advances in the field of airport planning and design by civil engineering, (5) working with other technical divisions of the Society demonstrated in the relationship between their concerns and airport planning and development.
Join ASCE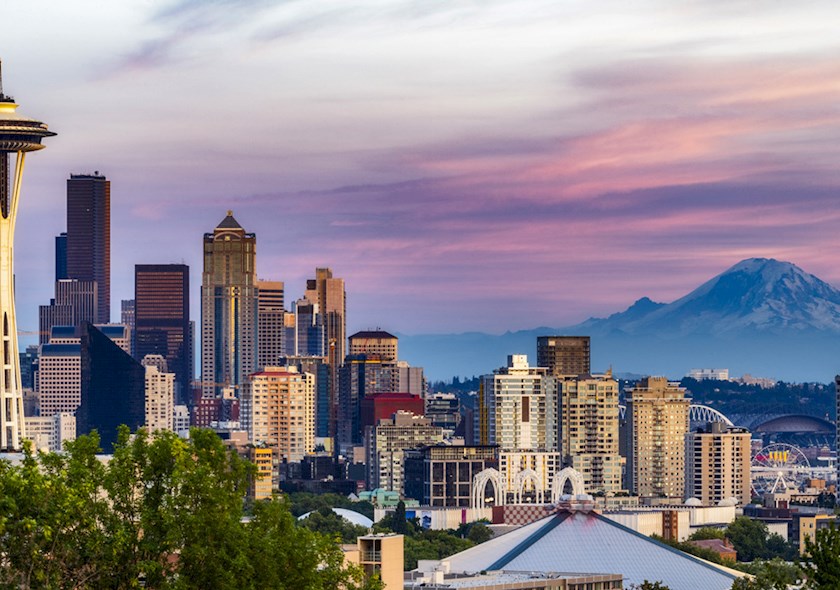 Key activities & initiatives
International Conference on Transportation & Development
May 31–June 3, 2022 | Seattle, Washington
Showcasing Collaborative, Smart, and Integrated Mobility Solutions
Jointly organized by American Society of Civil Engineers (ASCE) and Washington State Department of Transportation (WSDOT), ICTD 2022 offers a unique opportunity for public agencies, private industry, and research institutes to share their vision, exchange experience, collaborate on research, and showcase practical solutions on smart and integrated mobility solutions.
Learn more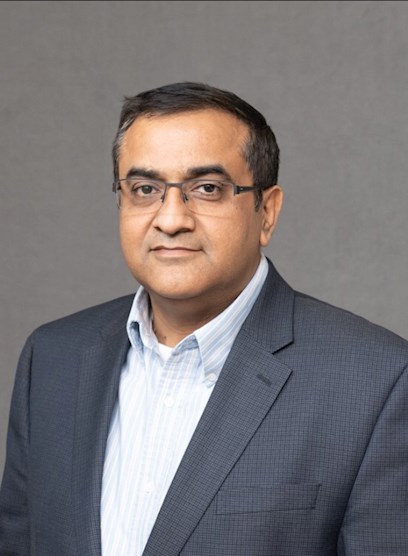 Meet the Chair
Vivek Khanna, Ph.D., P.E., M.ASCE
Vivek Khanna serves as the Chair of T&DI's Aviation Planning & Operations Committee. He works as the Texas Aviation Design Practice Leader for Woolpert. Vivek has held multiple senior management and engineering roles in the aviation market and specializes in airfield pavement design, assessment and management best practices.
Membership
Vivek Khanna

,

Ph.D., P.E., M.ASCE




Chair

Monica S Alcabin

,


Associate Committee Member
A
Robert John Mc Andrews

,

P.E., M.ASCE




Associate Committee Member
B
Daniel K Barton

,


Vice Chairman

Geoffrey S Baskir

,

M.ASCE




Member

Darcy M Bullock

,

P.E., M.ASCE




Associate Committee Member

Alexandre Gomes De Barros

,

Ph.D., P.E., M.ASCE




Member

Gaël Le Bris

,

C.Eng, P.E.




Member
C
Zhen Chen

,

Ph.D., M.ASCE




Associate Committee Member

Thomas Lane Cornell

,

Jr, A.M.ASCE




Associate Committee Member
D
Christopher S Day

,

P.E., M.ASCE




Associate Committee Member

Jeffrey Donald Deitering

,

P.E., M.ASCE




Member

Richard Peter DeiTos

,

Jr, A.M.ASCE




Member

Stephen Michael Denes

,

P.E., M.ASCE




Associate Committee Member

Walter Leonard Dillinger

,


Associate Committee Member

William J Dunlay

,

Jr, Ph.D., M.ASCE




Member
F
William Andrew Fife

,

P.E., M.ASCE




Associate Committee Member
G
Douglas Franklin Goldberg

,


Associate Committee Member

Nils E Gonzalez

,

P.E., M.ASCE




Associate Committee Member

Geoffrey David Gosling

,

M.ASCE




Member

Joshua Graham

,

EI




Younger Committee Member

Jozef Grajek

,

Sr, P.E., P.Eng, M.ASCE




Associate Committee Member

Donald J Guffey

,


Member
H
Thomas Haag

,


Associate Committee Member

Jim Wells Hall

,

Jr, P.E., F.ASCE




Associate Committee Member

Michael P Hanlon

,


Associate Committee Member

Frank V. Hermann

,

P.E., M.ASCE




Associate Committee Member

Ernest Heymsfield

,

P.E., F.ASCE




Associate Committee Member
K
Steven Keliiokalani Kau

,

P.E., M.ASCE




Associate Committee Member
L
William Conrad Lebegern

,

P.E., M.ASCE




Member

Nathan Christopher Luce

,

P.E., M.ASCE




Associate Committee Member

Gary M. Luczak

,


Associate Committee Member
M
Peter B Mandle

,

P.E., M.ASCE




Associate Committee Member

Antonio Massidda

,

Ph.D.




Associate Committee Member

Brian D. McKeehan

,

P.E., F.ASCE




Associate Committee Member

Phillip L Melville

,

P.E., F.ASCE




Associate Committee Member

Mark A Murray

,

P.E., M.ASCE




Associate Committee Member
N
George John Nowak

,

P.E., P.Eng, M.ASCE




Member
O
Amedeo R Odoni

,


Member

Franz Alexander Ollerman

,

P.E., M.ASCE




Member

Christopher J Oswald

,

A.M.ASCE




Member
P
David Powell

,

P.E.




Associate Committee Member
Q
Colleen Elizabeth Quinn

,

P.E., M.ASCE




Member
R
Jasenka Milan Rakas

,

M.ASCE




Associate Committee Member
S
Tariq Usman Saeed

,

Ph.D.




Associate Committee Member

Satyamangalam D. Satyamurti

,

Ph.D., P.E.




Associate Committee Member

Paul Schonfeld

,

P.E., F.ASCE




Associate Committee Member

James Fielding Smith

,


Associate Committee Member

Lawrence Louis Smith

,

P.E., F.ASCE




Associate Committee Member

William James Sproule

,

P.E., F.ASCE




Associate Committee Member

Pann S Sribhen

,

P.E., L.S., M.ASCE




Associate Committee Member

Yanshuo Sun

,

Ph.D., A.M.ASCE




Younger Committee Member
T
Richard Gregg Thuma

,

P.E., M.ASCE




Associate Committee Member
V
Amiy Varma

,

Ph.D., P.E., M.ASCE




Associate Committee Member

Patricia Vieira

,

Sr, Aff.M.ASCE




Associate Committee Member

Daniel Anthony Viscardi

,

P.E., M.ASCE




Associate Committee Member

George P Vittas

,

P.E., M.ASCE




Associate Committee Member
W
Kum Dan Leoung Wong

,

Ph.D.




Associate Committee Member

Robert P Wadell

,

P.E., F.ASCE




Associate Committee Member

Loy Frank Warren

,

P.E., M.ASCE




Associate Committee Member

Roger L Wayson

,

P.E., M.ASCE




Associate Committee Member

Susan E Winslow

,


Member

Gregg Michael Wollard

,

P.E., M.ASCE




Member
Z
Konstantinos George Zografos

,


Associate Committee Member