Economics & Finance Committee
Purpose:
To study and disseminate information on technical and policy aspects of transportation planning, economics, and finance, including topics such as travel demand modeling, data collection and analysis, system management, project evaluation, roadway pricing and cost effectiveness. To advance effective planning, evaluation, and assessment of transportation systems by exchange of information on experience and outcomes through professional conferences/meetings, webinars, publications, and other communication mechanisms.
Join ASCE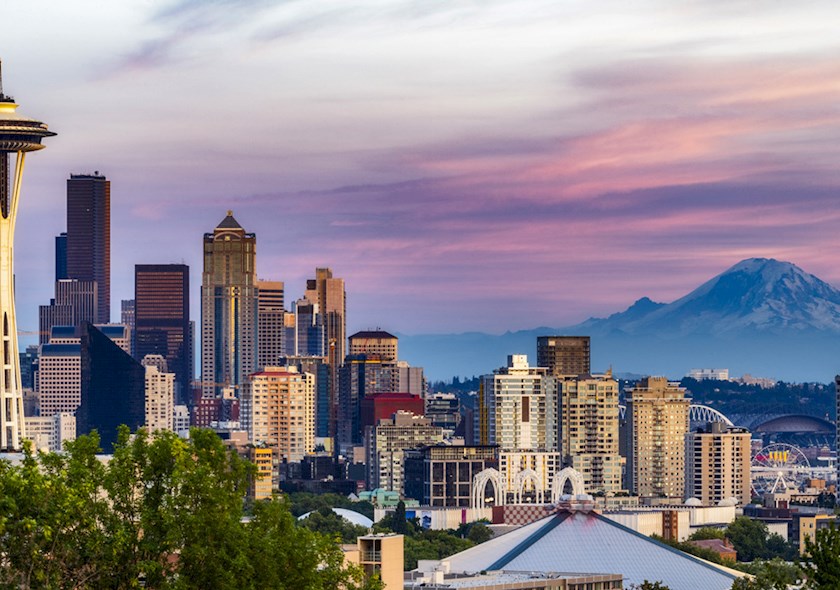 Key activities & initiatives
International Conference on Transportation & Development
May 31–June 3, 2022 | Seattle, Washington
Showcasing Collaborative, Smart, and Integrated Mobility Solutions
Jointly organized by American Society of Civil Engineers (ASCE) and Washington State Department of Transportation (WSDOT), ICTD 2022 offers a unique opportunity for public agencies, private industry, and research institutes to share their vision, exchange experience, collaborate on research, and showcase practical solutions on smart and integrated mobility solutions.
Learn more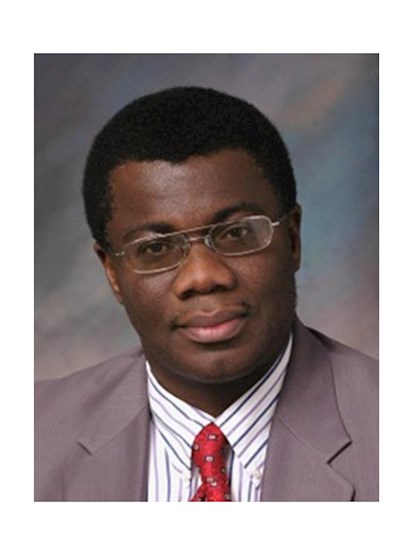 Meet the Chair
Samuel Labi, Ph.D., M.ASCE
Samuel Labi serves as the Chair of T&DI's Economics and Finance Committee. He serves on the faculty at Purdue University. His research is motivated by the current landscape of transportation policy, practice, and management. This landscape is characterized by increasing demand and loading, aging infrastructure, funding limitations, increasing stakeholder participation, climate change, infrastructure vulnerability to natural and anthropogenic threats, need for sustainable development of resilient infrastructure, traveler security, intelligent autonomous operations, and big data challenges.
Membership
Grigorios Fountas

,

A.M.ASCE




Secretary

Seyedali Ghahari

,

Ph.D., A.M.ASCE




Secretary
A
Bismark RDK Agbelie

,

Ph.D., C.Eng, M.ASCE




Member

Bortiorkor Nii Tsui Alabi

,

Ph.D., Aff.M.ASCE




Younger Committee Member

Saeed Dhafer M Alqadhi

,

Ph.D.




Associate Committee Member

Panagiotis Anastasopoulos

,

Ph.D., A.M.ASCE




Member

Michael David Anderson

,

Aff.M.ASCE




Member
B
Velvet R. Basemera-Fitzpatrick

,

Ph.D.




Member

Murthy V A Bondada

,

Ph.D., P.E.




Member

James M Bryce

,

Ph.D., EIT, A.M.ASCE




Member
D
Venkata Ramana Duddu

,

Ph.D.




Member
F
Asif Faiz

,

Ph.D., P.E., F.ASCE




Member

Jon D Fricker

,

P.E., M.ASCE




Member
H
Thomas Mark Hall

,

A.M.ASCE




Member
J
Dima Jawad

,

C.Eng




Associate Committee Member
K
Hanna Eyob Kemaw

,


Younger Committee Member
L
Samuel Labi

,

Ph.D., M.ASCE




Chair
M
Sabyasachee Mishra

,

Ph.D., Aff.M.ASCE




Younger Committee Member
N
Richard de Neufville

,

Ph.D., M.ASCE




Member
O
Ghim Ping Raymond Ong

,

Ph.D., M.ASCE




Member
P
Srinivas Subrahmanyam Pulugurtha

,

P.E., F.ASCE




Member
Q
Magnus Lincoln Quarshie

,


Member

Cesar A. Queiroz

,

Ph.D., P.E., M.ASCE




Member
S
Patrick DeCorla Souza

,


Member

Tariq Usman Saeed

,

Ph.D.




Member

Prerna Singh

,

Ph.D., A.M.ASCE




Younger Committee Member

Reginald Roy Souleyrette

,

II, Ph.D., P.E., F.ASCE




Member

Robert Duane Stevens

,

Ph.D., P.E., Pres.15.ASCE




Member
V
Matthew Volovski

,

Ph.D., A.M.ASCE




Member
W
Susan E Winslow

,

P.E., M.ASCE




Member

Wubeshet Woldemariam

,

Ph.D., A.M.ASCE




Member