Infrastructure Systems Committee
Purpose:
To study, evaluate and report on current practices and promote new developments in the science of infrastructure management. The committee's focus is on broad infrastructure related practices such as, Planning & Development, Operations & Maintenance, and improving Infrastructure Management Strategies as they relate to transportation, public works, and parks and recreation infrastructure systems. Scientific and civil engineering disciplines include inventory management, condition assessment, deterioration modeling, evaluation of impacts of deteriorating infrastructure, decision making and financing strategies. The committee activities include the promotion of new and cross-cutting technologies such as, computer-aided decision support, the development of analytical models, automated data collection techniques and other products via specialty conferences, web pages, white papers and other special projects.
Join ASCE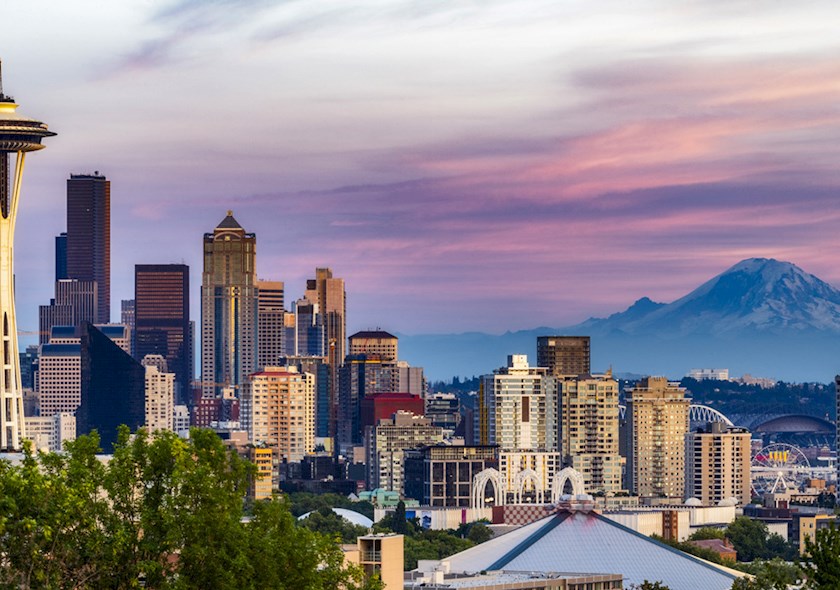 Key activities & initiatives
International Conference on Transportation & Development
May 31–June 3, 2022 | Seattle, Washington
Showcasing Collaborative, Smart, and Integrated Mobility Solutions
Jointly organized by American Society of Civil Engineers (ASCE) and Washington State Department of Transportation (WSDOT), ICTD 2022 offers a unique opportunity for public agencies, private industry, and research institutes to share their vision, exchange experience, collaborate on research, and showcase practical solutions on smart and integrated mobility solutions.
Learn more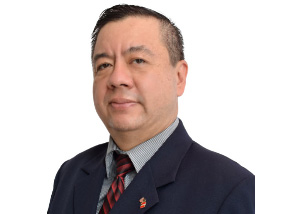 Meet the Chair
Carlos Chang, Ph.D., P.E., M.ASCE
Carlos Chang serves as the Chair of T&DI's Infrastructure Systems Committee. He is an Associate Professor in the Department of Civil and Environmental Engineering at Florida International University (FIU). Prior to joining FIU in 2020, he worked as an Associate Professor at the Department of Civil Engineering at the University of Texas at El Paso (UTEP), Associate Researcher at the Texas A&M Transportation Institute (TTI), and as an external consultant for the Inter-American Development Bank (IDB) and international engineering companies.
Membership
Carlos Chang

,

Ph.D., P.E., M.ASCE




Chair

Baabak Ashuri

,

Ph.D., M.ASCE




Associate Committee Member
B
Mohammad Zobair Ibne Bashar

,

Ph.D., A.M.ASCE




Younger Committee Member
C
Seosamh Costello

,

Ph.D.




Member

Michael Blair Cremin

,

P.E., M.ASCE




Associate Committee Member

Qingbin Cui

,

A.M.ASCE




Member
E
Michael S Ellegood

,

P.E., M.ASCE




Associate Committee Member
F
Gerardo W Flintsch

,

Ph.D., P.E., M.ASCE




Member
G
James Francis Gallagher

,

P.E., F.ASCE




Associate Committee Member

lu Gao

,


Younger Committee Member

Nasir Gharaibeh

,

Ph.D., P.E., M.ASCE




Member

Osman Erman Gungor

,

Ph.D.




Member
I
Shahidul Islam

,

Ph.D., P.E., M.ASCE




Member
J
Michael D Johnson

,

P.E., M.ASCE




Member
K
Ruimin Ke

,

Ph.D., A.M.ASCE




Younger Committee Member
L
Samuel Labi

,

Ph.D., M.ASCE




Member

Jacob Lamb

,

A.M.ASCE




Younger Committee Member

Hosin Lee

,

P.E., M.ASCE




Member

Joshua Qiang Li

,

Ph.D., P.E., M.ASCE




Member
M
Sue McNeil

,

P.E., Dist.M.ASCE




Associate Committee Member

Diniece Danielle Mendes

,

EIT, A.M.ASCE




Member
N
Maqsood Mohammad Nasir

,

P.E., M.ASCE




Associate Committee Member

Andrzej S Nowak

,

F.ASCE




Associate Committee Member
O
Aleli Osorio-Lird

,


Younger Committee Member

Mehmet Egemen Ozbek

,

A.M.ASCE




Member
P
Aristeidis Pantelias

,

Ph.D., C.Eng, M.ASCE




Member

Juan Diego Diego Porras-Alvarado

,

Ph.D., EIT, Ing., M.ASCE




Younger Committee Member
Q
Cesar A. Queiroz

,

Ph.D., P.E., M.ASCE




Member
S
Kristen L Sanford

,

P.E., M.ASCE




Member

Seyed Mohsen Shahandashti

,

Ph.D., P.E., M.ASCE




Member

Sarbjeet Singh

,

Ph.D., P.E., M.ASCE




Member
T
Muath Tarawneh

,

Ph.D.




Younger Committee Member

Omar St Aubyn Thomas

,

Ph.D., P.E., M.ASCE




Associate Committee Member

Susan Louise Tighe

,

P.E.




Associate Committee Member

Cristina Torres-Machi

,

Ph.D., M.ASCE




Vice Chairman
W
Kelvin Chen-Ping Wang

,

Ph.D., P.E., Dist.M.ASCE




Associate Committee Member

Wubeshet Woldemariam

,

Ph.D., A.M.ASCE




Member
Z
Raymond Zee

,

P.E., M.ASCE




Member

Zhanmin Zhang

,

Ph.D., A.M.ASCE




Associate Committee Member
l
Jung Hyun lee

,


Younger Committee Member