Transportation Safety Committee
Purpose:
To disseminate safety information and to provide education and training pertaining to safety issues related to the planning, design, construction and operation of transportation facilities. The committee's emphasis will be on increasing safety awareness of all aspects of transportation infrastructure operations and improvement.
Join ASCE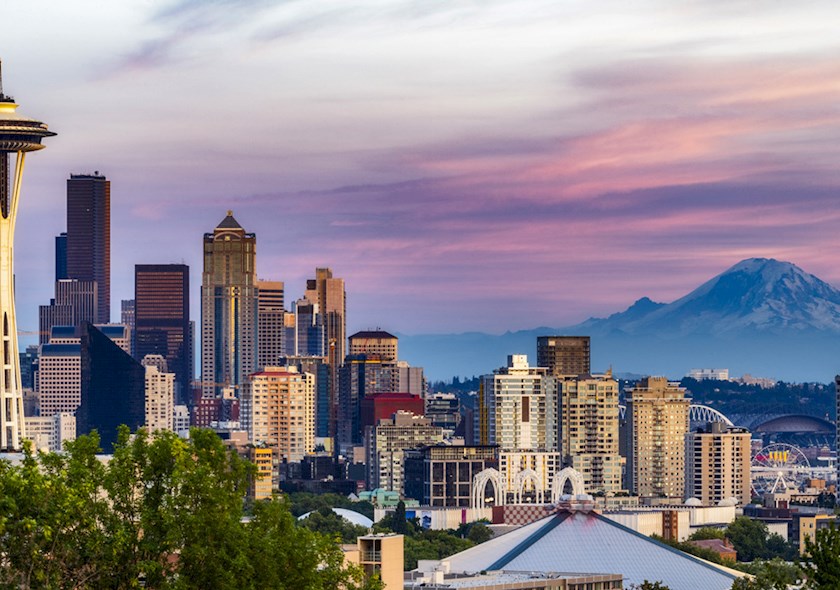 Key activities & initiatives
International Conference on Transportation & Development
May 31–June 3, 2022 | Seattle, Washington
Showcasing Collaborative, Smart, and Integrated Mobility Solutions
Jointly organized by American Society of Civil Engineers (ASCE) and Washington State Department of Transportation (WSDOT), ICTD 2022 offers a unique opportunity for public agencies, private industry, and research institutes to share their vision, exchange experience, collaborate on research, and showcase practical solutions on smart and integrated mobility solutions.
Learn more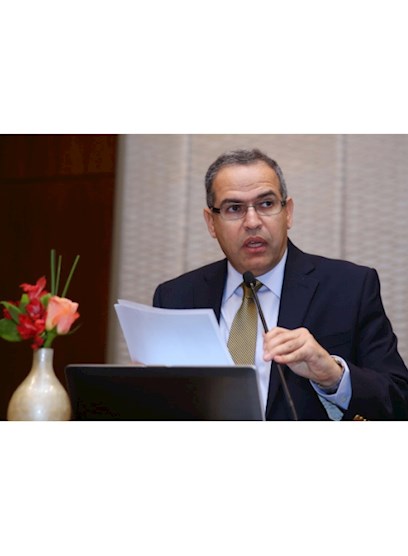 Meet the Chair
Mohamed Abdel-Aty, Ph.D., P.E., F.ASCE
Mohamed Abdel-Aty serves as the Chair of T&DI's Transportation Safety Committee. He is a Trustee Chair at the University of Central Florida (UCF). He is a Pegasus Professor and the Chair of the Civil, Environmental, and Construction Engineering Department at UCF. He is leading the Future City initiative at UCF. His main expertise and interests are in the areas of traffic safety, simulation, big data and data analytics, ITS, and CAV. He is the pioneer and well recognized nationally and internationally in work and research in real-time safety, proactive traffic management, integrating road safety and transportation planning, Highway Safety Manual, and Connected Vehicles.
Membership
Mohamed Abdel-Aty

,

Ph.D., P.E., F.ASCE




Chair

Anurag Pande

,

Ph.D., A.M.ASCE




Chair
A
Mohamed M Ahmed

,

Ph.D., P.E., M.ASCE




Member

Priyanka Alluri

,

Ph.D., P.E., M.ASCE




Member
B
Farrukh Baig

,

S.M.ASCE




Associate Committee Member

Talal Balaa

,

P.E., M.ASCE




Associate Committee Member

Robert Bryson

,

P.E., M.ASCE




Associate Committee Member

Claudia Bustamante

,

Ing., M.ASCE




Associate Committee Member
C
Qing Cai

,

Ph.D., Aff.M.ASCE




Younger Committee Member

Mecit Cetin

,

Ph.D., A.M.ASCE




Associate Committee Member

Cong Chen

,

Ph.D., P.E., M.ASCE




Associate Committee Member
D
Sunanda Dissanayake

,

Ph.D., P.E., F.ASCE




Past Chair

Eric T Donnell

,


Associate Committee Member

Mehrnaz Doustmohammadi

,

Ph.D., A.M.ASCE




Associate Committee Member
E
Larry W Emig

,

P.E., M.ASCE




Member

Deogratias Eustace

,

P.E., M.ASCE




Member
G
Yaobang Gong

,

Ph.D., Aff.M.ASCE




Associate Committee Member
H
Kirolos Maged Haleem

,

Ph.D., P.E., M.ASCE




Associate Committee Member

Mazharul Haque

,


Member

Samiul Hasan

,

Ph.D., A.M.ASCE




Member

Mehdi Hosseinpour

,

Ph.D.




Associate Committee Member
I
Mouyid Bin Islam

,

Ph.D., EIT, A.M.ASCE




Member

Samantha Islam

,

P.E., M.ASCE




Associate Committee Member
J
Mohammad Jalayer

,

Ph.D., A.M.ASCE




Associate Committee Member
K
Min-Wook Kang

,

Ph.D., P.E., M.ASCE




Associate Committee Member

Michael Allen Knodler

,

Jr




Member
L
Samuel Labi

,

Ph.D., M.ASCE




Associate Committee Member

Jaeyoung Lee

,

Ph.D., M.ASCE




Member

Yanqi Lian

,

S.M.ASCE




Associate Committee Member
M
Jianming Ma

,

Ph.D., P.E., M.ASCE




Member

Suyi Mao

,

S.M.ASCE




Associate Committee Member

Morgan McCullough

,

A.M.ASCE




Associate Committee Member

Kukkapalli Venu Madhav

,


Associate Committee Member
N
Nezamuddin Nezamuddin

,

Ph.D.




Member

David A Noyce

,

Ph.D., P.E., F.ASCE




Associate Committee Member
O
Yanfeng Ouyang

,

Ph.D.




Member
P
Juneyoung Park

,

Ph.D., Aff.M.ASCE




Member
R
Mohammad A. Rahman

,


Associate Committee Member

Brian Michael Reynolds

,

P.E., M.ASCE




Member

Patricia Angelica Rohan

,

P.E., M.ASCE




Associate Committee Member

Eugene Robert Russell

,

P.E., F.ASCE




Member
S
Dibakar Saha

,

Ph.D., EI, EIT




Associate Committee Member

William Joseph Scully

,

P.E., M.ASCE




Member

Venky Shankar

,

Ph.D., P.E., M.ASCE




Member

Xiaoduan Sun

,

Ph.D., P.E., M.ASCE




Associate Committee Member
T
Andrew Piotr Tarko

,

A.M.ASCE




Associate Committee Member
V
Praveen Vayalamkuzhi

,

Ph.D., M.ASCE




Associate Committee Member
W
Yinhai Wang

,

Ph.D., P.E., F.ASCE




Associate Committee Member

Michael Williamson

,

A.M.ASCE




Associate Committee Member

Yina Wu

,

Ph.D., Aff.M.ASCE




Younger Committee Member
Y
Rongjie Yu

,


Associate Committee Member

Jinghui Yuan

,

Ph.D., A.M.ASCE




Younger Committee Member
Z
Mohamed Zaki

,

Ph.D., Aff.M.ASCE




Member