9th Civil Engineering Conference in the Asian Region
September 21–23, 2022 | Goa, India
Sustainable Design and Eco Technologies for Infrastructure
Hosted by the Institution of Civil Engineers (India) and organized by the Asian Civil Engineering Coordinating Council (ACECC).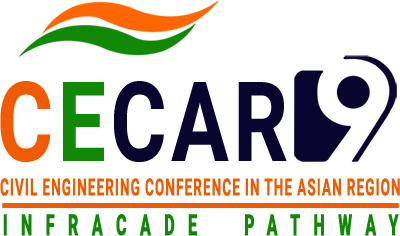 Top reasons to attend
See the Civil Engineering World through the eyes of the International Experts.
Meet and dialogue with peers and leaders across borders and gain valuable insights opening gateway to civil engineering excellence and expand your network.
Connect with international educational leaders and change-makers, researchers and authors shaping the eco technologies for infrastructure.
Invigorating plenary speakers by world renowned figures to energies you to re-approach your thinking channels.
Watch the Goa Declaration which will be floated after the culmination of the conference as a trend setter for national and international bodies to gain from.