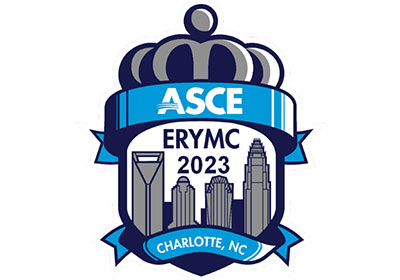 Join us for this leadership development and networking opportunity in Charlotte, North Carolina!
Be inspired, connect with leaders in the profession, learn from the experts.
Registration
Registration Rates for ERYMC
$275 - Regular registration – before December 20, 2022
$325 - Late registration – December 21, 2022 - January 13, 2023
Online registration closes January 13, 2023
Last-minute registrations can be made at the rate of $375/person after January 11, 2023 by contacting

[email protected]
Our Location
Le Méridien Charlotte
555 South McDowell Street
Charlotte, North Carolina 28204
Tel: 704-372-9610
Please visit the Le Méridien Charlotte hotel to reserve your room within the ASCE room block.
Arriving in Charlotte
Charlotte Douglas International Airport
Be sure to visit the Charlotte host page. Details will include social events, technical tours, awards banquet, etc.
The program schedule will be posted soon.
Younger Member group representatives who serve as the (1) voting delegate for their group will be eligible for reimbursement if they participate in the YMC programming and vote at the Business Meeting.
If participating and representing an area that doesn't have an established YM group (but does have a Section or Branch group), there is typically an expectation that they are in the process of forming a Younger Member group or will soon.
Reimbursable travel fees are capped at a maximum of $350. There is also the per diem included of $175 provided for both days.