Dennis Wilson, PE, M.ASCE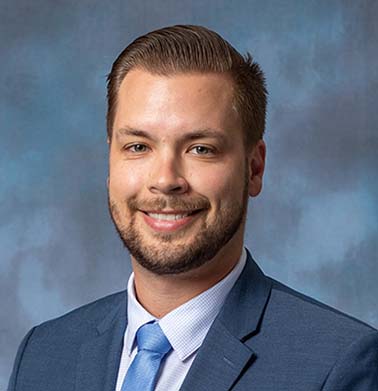 Dennis is an Associate Project Manager in Transportation Engineering for McCormick Taylor based in Philadelphia, Pennsylvania. Dennis received his bachelor's degree in Civil Engineering from the University of Pittsburgh in 2012 and is a licensed Professional Engineer in Pennsylvania and Florida. He has been involved in various transportation improvement projects for PennDOT Districts 5 and 6, the City of Philadelphia, the Pennsylvania Turnpike Commission, Delaware River Port Authority, and Montgomery County, among others.
In addition to his work in Pennsylvania, Dennis also contributes to McCormick Taylor's newly opened Fort Myers, Florida office, working on projects for the Lee County Department of Transportation and pursuing work from FDOT Districts 1 and 7.
Dennis serves as the Eastern Geographic Member on the Committee on Younger Members and is also the current President of the Philadelphia Younger Member Forum.
Elyssa Dixon, PE, M.ASCE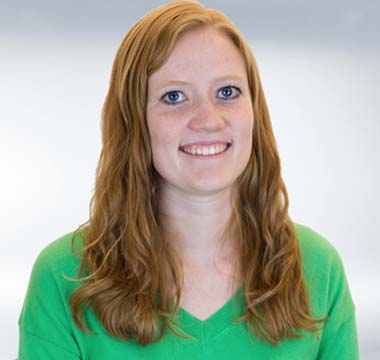 Elyssa Dixon is an Environmental Engineer with a focus on stormwater and remediation, and mindfulness and meditation coach. Elyssa is the Chair of the Committee on Younger Members and the President-Elect for the Seattle Section. She currently works part time as an engineer in consulting. In early 2020, she realized her passion lies in helping others succeed after almost 8 years of engineering experience. She trained as a meditation and mindfulness teacher and started her own company to bring her unique background and skillset to teach others how to use mindfulness practices to improve their personal wellbeing and create more resilient teams and leaders.
Dr. Brock E. Barry, PE, F.ASCE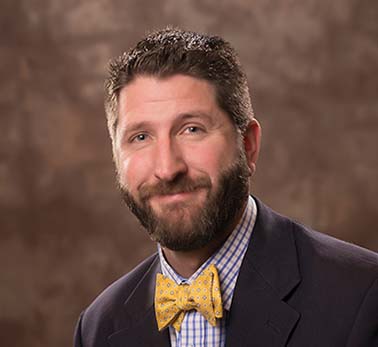 Dr. Brock E. Barry holds the title of Professor of Engineering Education and Director of the Civil Engineering Division in the Department of Civil & Mechanical Engineering at the United States Military Academy, West Point where he has been part of the faculty for the past 12 years. As Division Director Dr. Barry has responsible for the oversight and management of the Nation's first civil engineering department that is annually ranked by multiple organizations as one of the top undergraduate civil engineering programs in the United States.
Dr. Barry has a Bachelor of Science degree from Rochester Institute of Technology, a Master of Science degree from University of Colorado at Boulder, and a PhD from Purdue University. Prior to pursuing a career in academics, Dr. Barry spent 10 years as a senior geotechnical engineer and project manager on projects throughout the United States. He is a licensed professional engineer.
Dr. Barry's areas of research include assessment of professional ethics, teaching and learning in engineering education, nonverbal communication in the classroom, and learning through historical engineering accomplishments. He has authored and co-authored a significant number of publications on these topics.
Dr. Barry has served on multiple national committees for the American Society of Civil Engineers (ASCE) including the ASCE Body of Knowledge 3rd Edition Task Committee and as the Chair of ASCE's Task Committee on the Code of Ethics. He also served a seven year term in the leadership ranks of the American Society for Engineering (ASEE) Civil Engineering Division and continues to serve that organization as the Division Historian.
Dr. Barry is a Fellow in the American Society of Civil Engineers. Dr. Barry was recognized with ASCE's 2020 Professional Practice Ethics and Leadership Award and received ASCE's William H. Wisely Award in 2021. He is the recipient of the 2020 American Society for Engineering Education National Outstanding Teaching Award and the 2021 United States Military Academy Dean's Career Excellence Award in Teaching. Within the United States Army, Dr. Barry has been recognized with both the Meritorious Civilian Service Medal and the Superior Civilian Service Medal. Dr. Barry is an Eagle Scout with Triple Palms.
Dr. Barry's passion is teaching the Army's future engineers. Dr. Barry is an inspirational leader who fosters a cohesive environment founded on communication and respect at all levels. He personifies the Army Values with indisputable loyalty and dedication to the mission of the United States Military Academy. He is highly dedicated to educating and inspiring cadets in and out of the classroom. He was recognized for his remarkable teaching with the American Society for Engineering Education 2020 National Outstanding Teaching Award.
Joel Farrier, PE, MBA, M.ASCE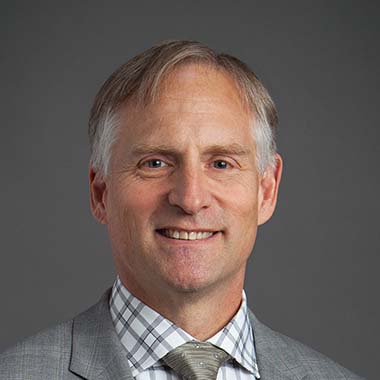 Joel Farrier serves as the Environmental Group manager at Burns & McDonnell, leading a team of 35 professionals to deliver resilient and sustainable environmental solutions for our clients.
Whether it is restoring a wetland for a city or providing environmental compliance and sustainability support for a local transit authority, Joel is focused on generating forward-thinking solutions for our communities. Joel addresses complex environmental challenges with a well-planned, transparent approach to overcome them safely and cost-effectively.
Joel has more than 30 years of experience in providing design, environmental, engineering and construction solutions for the transportation, power, oil and gas, water and facilities markets. He is known for his strategic ideation, forming appropriate regulatory and technical solutions for clients' difficult problems and bringing the best team with expertise and experience to meet clients' needs.
Joel is dedicated to sustainable infrastructure principles and resiliency related to post natural disaster and industrial accidents. He has an MBA from the International Institute for Management Development (Lausanne, Switzerland) as well as a master's degree in engineering and a bachelor's degree in zoology-genetics from the University of California, Berkeley.
Teresa Lewis, PE, M.ASCE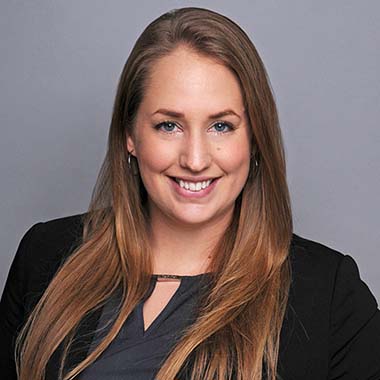 Teresa A Lewis, P.E. is a Water Resources Engineer with Chen Moore and Associates in Fort Lauderdale Florida. Recently Teresa has been focused on stormwater modeling and design projects for municipalities as well as the Stormwater Master Plan for the Fort Lauderdale-Hollywood International Airport, which includes planning for future development and sea level rise. Her other work experience includes the hydraulic modeling and design of potable and reclaimed water systems, sanitary sewer and force main systems, and stormwater systems. Teresa has helped to design utilities using trenchless construction methods, including swagelining and horizontal directional drilling, which cause less disruption to the local residents and have faster construction times.
Teresa is also involved in her community and serves as the Younger Member Chair for the ASCE Broward Branch, as the Chair for the ASCE Younger Member Advisory Council for Region 5, and as the President for the FES Broward Branch. Her goal is to help others in her community, especially students, in any way possible.
Moises Young, M.ASCE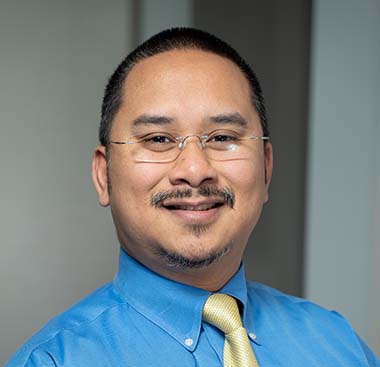 Moises is a Civil Engineer with 20 years of experience in the design, review, inspection, and construction of various passenger and freight railroad, highway, and utility design projects. His involvement includes management, project tracking, supervising project teams, design, and review of railroad and local planning highway projects. He has participated in the field review of bridge structures, grade crossings, and facilities adjacent to the railroad, and has proven abilities in completing multiple tasks under short schedule demands. Moises has general structural engineering experience from reviewing shop drawings and checking calculations for structural projects and public improvement projects. His engineering technician experience encompasses inspection, testing, review, and supervision of various construction projects.
Moises received a master's degree in engineering management and bachelor's degree in civil and architectural engineering from Drexel University in Philadelphia. In addition to his work responsibilities, Moises volunteers in areas that are of interest to him. He currently serves as the Vice Chair of ASCE MOSAIC and the Philadelphia President of the Society of Hispanic Professional Engineers.
Beverly Richardson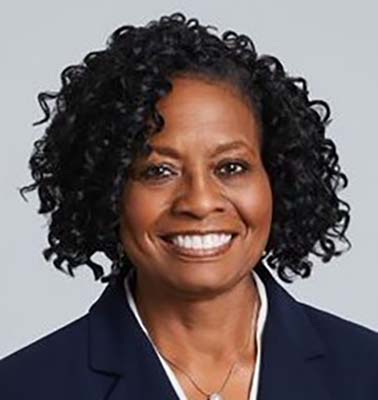 Beverly (Bev) Richardson joined AECOM in 2016, she leads Equity, Diversity & Inclusion for the Americas.
For over 25+ years, prior to joining AECOM Bev held roles in Human Resources with increasing responsibilities in healthcare and biotech organizations such as: Baxter Healthcare and Amgen, Inc.
Bev currently volunteers and serves as a member of the Board of Directors of RESJA, Racial Equity and Social Justice Alliance since July 2020. A non-profit, RESJA drives initiatives to address legislative, economic and education matters impacting our underrepresented communities.
Jared Green, PE, D.GE, F.ASCE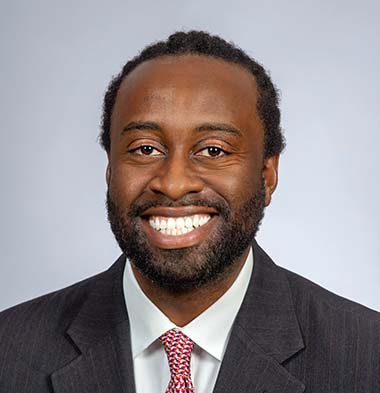 Mr. Green is a geotechnical engineer with extensive experience ranging from initial subsurface investigations and schematic designs to construction phase oversight for complex projects throughout the New York Metropolitan Area, and Philadelphia. He manages multi-discipline projects that include the monitoring of geotechnical instrumentation; analysis, design and construction inspection of foundation systems and retaining structures; evaluation of earth and rock slope stability; and preparation of geotechnical engineering reports. Throughout his career, Mr. Green has worked on numerous projects requiring creative design solutions in order to perform excavation alongside historic structures and sensitive below-grade transit tunnels.
In 2017, Mr. Green was named one of ENR New York's Top 20 Under 40. In 2019, Mr. Green was inducted into the Academy of Geo-Professionals as a Diplomate of Geotechnical Engineering. He is one of the youngest engineers in the world to have received this certification. He serves on several industry and non-for-profit Boards and committees. He was also selected for New York On Tech's 2019 Innovator & Disruptor Award in Engineering and named one of GlobeSt. Real Estate Forum's 50 Under 40. Mr. Green was selected as one of the 2021 Crain's New York Notable Black Leaders and Executives. Mr. Green actively serves on the Diversity, Equity + Inclusion Corporate Committee for Langan and is the DE+I Corporate Liaison to the Black Professionals @ Langan Employee Resource Group.