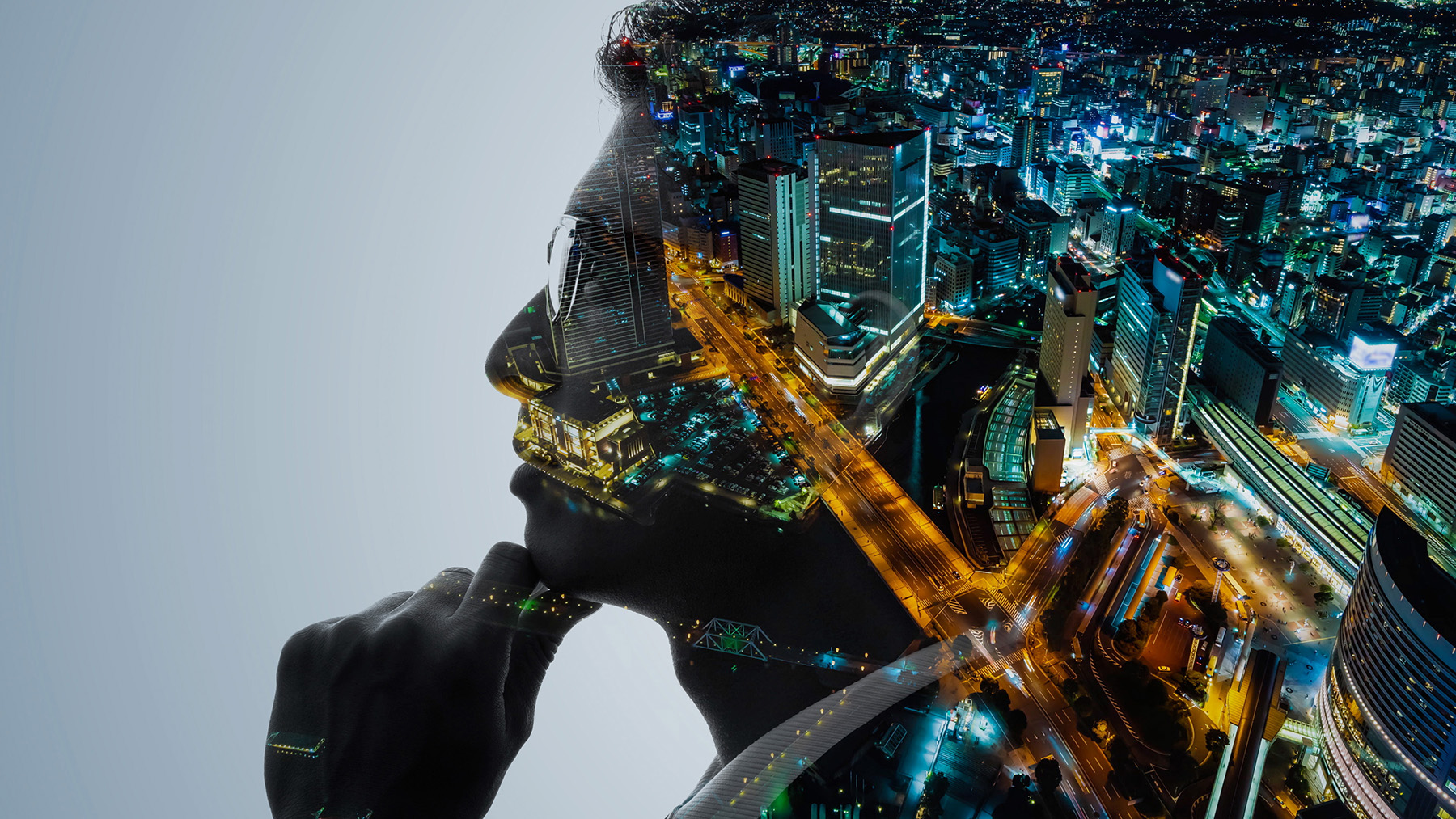 By Jay Landers
The $1.2 trillion Infrastructure Investment and Jobs Act includes unprecedented levels of federal funding for practically all infrastructure sectors. With an emphasis on resiliency and social impacts, the new law has the power to reshape America's relationship to the critical infrastructure on which the country relies.
Signed into law by President Joe Biden on Nov. 15, the $1.2 trillion Infrastructure Investment and Jobs Act (P.L. 117-58) is as ambitious as it is wide ranging. For infrastructure advocates long frustrated in their attempts to secure significant increases in federal funding, the new law represents a new day.
With $550 billion in new spending over five years, the IIJA affects essentially every infrastructure sector and practically all aspects of civil engineering. At the same time, the law seeks, in key ways, to encourage civil engineers and others to ensure that our infrastructure remains resilient well into the future and accommodates everyone, including those whose voices historically have not been heard as part of the infrastructure development process.
A 'generational investment'
Against the backdrop of decades of underfunding of U.S. infrastructure, the spending provided by the new law offers a welcome change, says Caroline Sevier, the director of government relations for ASCE. "It's truly historic," she says. The IIJA represents a "generational investment in our nation's infrastructure and goes a long way to make a down payment on the infrastructure investment gap that we had identified as part of" ASCE's 2021 Report Card for America's Infrastructure, Sevier says. "It's really not like anything we've seen."
However, the new law does more than simply provide funding for infrastructure. Rather, the IIJA aims to shift the focus of many infrastructure projects to ensure that they also address climate resilience and social and environmental justice. These issues have taken center stage in recent years as a result of greater awareness of the threats associated with climate change and the push to achieve greater equity among historically marginalized and disadvantaged communities.
ASCE is pleased to see the emphasis on these topics in the new law, Sevier says. "It's very important to note that resilience is essentially woven throughout the entire package," Sevier says. "There's $50 billion in resilience investments throughout the bill. It's really hitting all different sectors of infrastructure."
With $550 billion in new spending over five years, the IIJA affects essentially every infrastructure sector and practically all aspects of civil engineering.
As an example, Sevier points to the $500 million in the law for the U.S. Federal Emergency Management Agency to carry out the provisions of the Safeguarding Tomorrow through Ongoing Risk Mitigation Act. Known as the STORM Act, the legislation became law in early 2021, authorizing FEMA "to provide capitalization grants to states or eligible tribal governments to establish revolving loan funds to provide hazard mitigation assistance to local governments to reduce risks to disasters and natural hazards," according to a Nov. 15 news release from FEMA. Program funds "may finance water, wastewater, infrastructure, disaster recovery, community and small business development projects," the release states.
Another FEMA effort, the Building Resilient Infrastructure and Communities program, will receive $1 billion over five years as a result of the IIJA. A source of funding for pre-disaster hazard mitigation projects, the BRIC program enjoys the staunch support of ASCE, Sevier says. "The reason why ASCE is such a strong supporter is that so often we just see funding from the federal government to rebuild after a disaster," she says. "This funding would go to certain projects across the country to make sure they're building to a higher code or standard."
In a similar vein, the new law provides $492 million to the U.S. National Oceanic and Atmospheric Administration for its efforts related to coastal and inland flood mapping, forecasting, and water modeling. This funding will enable NOAA to modernize its data regarding precipitation frequency and probable maximum precipitation estimates, data that play critical roles in the designs of many infrastructure projects. Some of the data have not been updated "in many decades," Sevier says.
Increasing equity
The concept of using infrastructure as a means of increasing equity also permeates the new law. "You have programs throughout the entire legislation that are strictly focused on disadvantaged communities," Sevier says. Along these lines, the law includes set-asides in water and energy programs to ensure that certain portions of funding benefit disadvantaged communities and rural communities, she says. In other cases, the IIJA waives certain cost-share requirements for disadvantaged communities, Sevier notes, while providing these communities with additional technical assistance for such activities as grant writing to help them take advantage of the newly available funds.
The new Reconnecting Communities Pilot Program is one such element of the IIJA that seeks to improve disadvantaged communities through infrastructure. Or to put it more precisely, by reconfiguring or removing existing infrastructure that bifurcated or otherwise disrupted previously intact communities. In promoting the concept in the run-up to the law's passage, the Biden administration cited various cases in which the construction of the Interstate Highway System, in particular, had divided minority communities.
To be overseen by the U.S. Department of Transportation, the $1 billion program is intended to "restore community connectivity" by "removing, retrofitting, or mitigating an existing eligible facility," according to the IIJA. The law defines such facilities as a "highway or other transportation facility that creates a barrier to community connectivity, including barriers to mobility, access, or economic development, due to high speeds, grade separations, or other design factors."
As part of the Reconnecting Communities Pilot Program, the DOT may award planning grants of up to $2 million and capital construction grants of at least $5 million to states, local governments, tribal governments, metropolitan planning organizations, and nonprofit organizations.
Because of their smaller size, planning grants are "meant to be distributed widely," says Jeff Davis, a senior fellow at the Eno Center for Transportation and editor of Eno Transportation Weekly. Although it could award a maximum of 125 such grants, the DOT "may retain up to $15 million of the planning money to provide technical assistance grants to applicants from economically disadvantaged areas, which would mean fewer grants," Davis says. "There will be far fewer capital construction grants," he notes. All told, Davis estimates "somewhere between 38 and 50 capital grants" could be awarded.
Bettering bridges
In addition to reauthorizing the federal surface transportation program as part of the IIJA, Congress included more than $100 billion in competitive grants to be distributed by the DOT. Among these are two new bridge programs that together total more than $36 billion. "That's pretty significant," says Susan Howard, the program director for transportation finance at the American Association of State Highway and Transportation Officials.
The larger of the two, at $27.5 billion, is a formula-based program intended to fund bridge replacement, rehabilitation, preservation, protection, and construction projects. Under the program, "there's a guarantee that every state will get at least $45 million per year," Howard says. "But some states will be getting more based on the quality of their bridges."
Based on the apportionment formula to be used by the Federal Highway Administration, 75% of the funding will be distributed to states based on their share of the total cost of replacing all bridges classified as "poor." The remaining 25% is to be distributed to states based on their share of the total cost of rehabilitating all bridges classified as "fair."
The second program, totaling nearly $9.3 billion, is a competitive grant program open to states, local governments, and tribal governments. The funding is to be used to rehabilitate, replace, preserve, or protect bridges on the National Bridge Inventory. Other eligible projects include the replacement or rehabilitation of culverts to improve flood control and habitat connectivity for aquatic species.
Separately, Congress created the National Culvert Removal, Replacement, and Restoration Grant Program within the DOT. Funded at $1 billion over five years, the grant program will focus on projects that restore or improve passage for anadromous fish.
Another new grant program, the National Infrastructure Project Assistance program, received $5 billion from the IIJA. The program is intended to help finance large, complex, and expensive transportation projects, particularly those that have "nationwide public benefit but have been difficult to move forward," Howard says. As examples, she cites the Hudson Tunnel project between New Jersey and New York City and the Brent Spence Bridge spanning the Ohio River between northern Kentucky and Cincinnati.
For such projects, "it is difficult to secure (sufficient funding) through the existing formula-based funding year to year to year," Howard says. Grants from the program are meant to provide greater funding reliability for projects that require financing over many years.
To promote greater use of electric vehicles, the IIJA created a $5 billion grant program to support the deployment of EV charging infrastructure. The grant funding is to be distributed to states primarily by formula, with 10% of the total to be set aside and disbursed as discretionary grants.
"Every state is going to get money" for EV charging infrastructure, Howard says. This is in keeping with the Biden administration's goal to "build out a national network" of EV charging stations, she notes. "That has to touch every state. It can't just be in high-population areas where the demand already exists."
Targeting transit
Transit did particularly well under the IIJA, with its funding increasing by $19 billion, or 43%, over previously authorized levels. Along with authorizing $69.9 billion for transit during the next five years, the law includes an additional $39 billion in appropriations for the sector, raising its overall funding to approximately $108 billion.
"This is historic in virtually every measure," says Paul Skoutelas, P.E., the president and CEO of the American Public Transportation Association. "These are record-level investment numbers."
The funding boost will enable the transit sector to begin to address part of its "huge backlog of unmet needs" and embark on an effort to modernize transit systems around the country, Skoutelas says. Depending on a particular community's needs, this modernization effort could take the form of bus replacements, rail car improvements, station upgrades, or replacements of tracks, signaling, and bridges. "This is a major step forward to begin to make the investment levels to get the industry back toward where it needs to go," he says.
At the same time, the new funding will enable the transit sector to expand, by facilitating "larger capital investments across the various modes," Skoutelas says. Such expansions will differ from city to city but could take the form of new bus rapid transit lines, new or extended light-rail systems, or extensions of commuter rail or heavy-rail metro systems, he says. The funding from the IIJA "will allow a fair amount of that kind of investment to go forward," Skoutelas says.
Meanwhile, expanded funding for transit contributes to broader efforts to reduce the environmental impacts associated with transportation, Skoutelas maintains. "Public transportation sits at a very critical point because we are a major contributor to helping the country address climate change," he says.
Passenger rail likewise benefited greatly from the IIJA, which provides advance appropriations for the sector of an astonishing $66 billion over and above the authorized federal spending levels for the next five years. Of this amount, Amtrak will receive $22 billion directly, of which $6 billion is for its Northeast Corridor and $16 billion is for its national network. Meanwhile, $36 billion is provided for the Federal-State Partnership for State of Good Repair Grant Program, which aims to improve intercity passenger rail performance. Of this amount, up to $24 billion may be used for projects on Amtrak's Northeast Corridor.
Testifying before a Dec. 9 hearing of the House Committee on Transportation and Infrastructure's Subcommittee on Railroads, Pipelines, and Hazardous Materials, Stephen Gardner, the president of Amtrak, noted the historic nature of the IIJA's spending on passenger rail. "To put the scale of this investment in context, the $58 billion the IIJA designates for intercity passenger rail is roughly equivalent to the total federal funding for Amtrak in the 50-plus years since Amtrak's creation," Gardner said in his written testimony to the subcommittee.
Also included as part of the $66 billion advance appropriation is $5 billion for the Consolidated Rail Infrastructure and Safety Improvements Program overseen by the U.S. Federal Railroad Administration and $3 billion for grants to projects to eliminate grade crossings.
Lifting airports
The law provides $25 billion for airports through the IIJA. Of this amount, $5 billion goes to the U.S. Federal Aviation Administration for improvements to air traffic control towers, while $20 billion is for airport infrastructure.
As air travel has been curtailed as a result of COVID-19 during the past two years, airports have seen sharp declines in the funding they have received for infrastructure upgrades from passenger facility charges, says Kevin Burke, the president and CEO of Airports Council International-North America. "In this environment, getting $20 billion for infrastructure is always a big, big help," Burke says.
Of the $20 billion for airport infrastructure, $15 billion is in the form of formula grants, while the other $5 billion will be made available through a new discretionary grant program at the FAA focused on "airport terminal development projects that address the aging infrastructure of the nation's airports," according to the IIJA. In particular, the discretionary grants are intended to fund projects designed to increase capacity and passenger access, replace aging infrastructure, achieve compliance with the Americans with Disabilities Act, improve airport access for historically disadvantaged populations, improve energy efficiency, and improve airfield safety through terminal relocation.
Based on surveys of airports across the country, the ACI-NA has estimated that airports nationally face a backlog of approximately $115 billion in necessary infrastructure projects, Burke says. With this in mind, the $25 billion from the IIJA is a "great first step" in the process of addressing this backlog, he says. "There are literally hundreds of proven projects around the country to expand the capacity of our terminals and runways" that can benefit from the new funding, Burke says.
Improving ports
Port-related programs are slated to receive more than $5 billion from the IIJA, including $2.25 billion for the Port Infrastructure Development Program. Overseen by the Maritime Administration within the DOT, the program provides grants to ports to make improvements to their facilities or to intermodal connections. At $450 million annually during the next five years, the program will enjoy nearly double the $230 million that it received in fiscal year 2021.
Along with boosting its funding, Congress expanded the types of projects eligible for grants from the Port Infrastructure Development Program. Newly eligible projects include those that "improve the resiliency of ports to address sea-level rise, flooding, extreme weather events, earthquakes, and tsunami inundation, as well as projects that reduce or eliminate port-related criteria pollutant or greenhouse gas emissions," according to the IIJA.
The increased funding and the expansion of project types eligible for funding from the Port Infrastructure Development Program are "extraordinarily useful," says Stephanie Casella, the manager of strategic advocacy communications for the American Association of Port Authorities. "This funding will help improve and modernize both port equipment and facilities."
The law also created a new $250 million grant program for ports aimed at reducing truck emissions. Through this program, the DOT will study and fund efforts to reduce truck emissions, "including through the advancement of port electrification and improvements in efficiency," according to the IIJA. Ports are also eligible to seek grant funding from multiple transportation-related programs that are overseen by the DOT. Scheduled to receive more than $27 billion over the next five years, the competitive grant programs are open to other transportation modes as well.
Concentrating on water
Drinking water and wastewater infrastructure received significant attention in the IIJA. "The law's investment in water is nothing short of transformational," wrote Michael Regan, the administrator of the U.S. Environmental Protection Agency, in a Dec. 2 letter to all state governors. "It includes $50 billion to the EPA to strengthen the nation's drinking water and wastewater systems — the single largest investment in water that the federal government has ever made."
Of this amount, $15 billion is dedicated to replacing lead service lines, a key concern in the wake of the health crisis in Flint, Michigan, and other older U.S. cities where lead service lines have been found to be leaching the contaminant into drinking water. "That is the biggest need in the country now," says Tommy Holmes, the legislative director for the American Water Works Association.
In a previous study, the AWWA estimated that at least 6.1 million lead service lines exist in the United States, Holmes says. Replacing those lines is "going to cost a minimum of $60 billion," he notes. Against this backdrop, the $15 billion represents a "very good down payment" toward addressing the problem of lead pipes in drinking water distribution systems, Holmes says.
Rather than devising a new method for disbursing the funds, Congress opted to deliver the $15 billion by means of the Drinking Water State Revolving Fund, which provides low-interest loans and grants to municipalities and others responsible for drinking water services. However, this approach is not without its complications, Holmes says. "The challenge here is some states have more of an issue with lead service lines than others," he says. "So the traditional allocation formulas for the SRF probably don't match up to the actual need with regard to lead service line replacement. The challenge is: How do you figure out the allocations for this pot of money?"
Ultimately, individual states will decide how to allocate the funding they receive for lead service line replacements. However, the EPA is calling on states to ensure that the funds go where they are needed most. "As states initiate planning for the use of these funds, the EPA urges states to target these funds to communities who are disproportionately impacted by lead in drinking water," Regan wrote in the Dec. 2 letter.
Another $9 billion in grant funding is provided by the IIJA for the purposes of addressing emerging contaminants in drinking water, particularly the broad class of compounds known as perfluoroalkyl and polyfluoroalkyl substances (commonly called PFAS). Of this amount, $5 billion will be provided by the EPA as grants to small and disadvantaged communities, while $4 billion will be disbursed by means of the Drinking Water SRF. Another $1 billion in grant funding to address emerging contaminants in wastewater will be distributed by means of the Clean Water SRF, which provides low-interest loans and grants to municipalities and others responsible for wastewater treatment.
"We think it's an important marker to lay down ­— at least to have EPA start to establish the mechanics for how a federal low-income water assistance program will work."
— Dan Hartnett
On the drinking water side, funding for addressing PFAS and other emerging contaminants will likely be used to design and implement granular activated carbon filtration systems, says Dan Hartnett, the chief advocacy officer for the Association of Metropolitan Water Agencies. This grant funding will likely be sought by utilities that either are located in states that already have implemented regulations for particular PFAS compounds or are preparing for the EPA's anticipated drinking water regulations for two PFAS compounds known as perfluorooctanoic acid and perfluorooctane sulfonic acid. "If they were able to access some of that grant money, that would allow them to start planning for and putting in place these new treatment technologies that will be necessary to filter the PFAS out of their water supplies," Hartnett says.
More broadly, the Drinking Water and Clean Water SRFs are slated to receive a total of $11.7 billion apiece over five years under the new law. Thanks to this boost in funding, the SRFs each will receive between $1.9 billion and $2.6 billion annually. By comparison, the Drinking Water SRF received approximately $1.3 billion in FY 2021, while the Clean Water SRF received nearly $1.7 billion.
The $11.7 billion for the two SRF programs is "in addition to whatever Congress goes on to appropriate under normal appropriations" for the programs during the next five years, Hartnett notes. "When it's all said and done, the amount of funding for the Drinking Water SRF could come close to being tripled compared to what normally would be expected under regular appropriations," he says.
Meanwhile, 49% of the law's funding for the two SRF programs is to take the form of 100% principal forgiveness, grants, or a combination of the two, rather than loans. "The fact that we got roughly half of this (SRF funding) in grant dollars or principal forgiveness is a huge win," says Jason Isakovic, the director of legislative affairs for the National Association of Clean Water Agencies.
Another success involved the creation of a new Rural and Low-Income Water Assistance Pilot Program at the EPA. Much like an existing federal program that assists low-income people with energy costs, the new EPA program is intended to provide up to 40 grants to municipal programs that are designed to help customers afford water and wastewater services. However, Congress did not authorize any funding for the new program.
Even so, establishment of the program is a "very positive step forward," Hartnett says. "We think it's an important marker to lay down — at least to have EPA start to establish the mechanics for how a federal low-income water assistance program will work. It's the first time that Congress has created something like that at EPA."
Targeting resilience and reuse
To promote resilience among drinking water utilities, Congress created the Midsize and Large Drinking Water System Infrastructure Resilience and Sustainability Program. Modeled on an existing program for small drinking water systems, the new program is tailored to drinking water systems serving 10,000 or more people. Grants awarded by the EPA as part of the program are to be used for "increasing resilience to natural hazards and extreme weather events" and "reducing cybersecurity vulnerabilities," according to the IIJA.
Although the new law authorized $50 million annually for the program, Congress did not include appropriations for it. However, the creation of the program itself is a victory, Hartnett says, particularly because Congress is expected to provide new funding for climate programs in the foreseeable future. When Congress does act in this fashion, "it's very important that there's an existing, established program at EPA dedicated to helping water systems face their climate challenges," Hartnett says. Meanwhile, the IIJA created a similar program for wastewater agencies, and it was authorized to receive $25 million per year.
Also on the wastewater side, Congress provided $1 billion for water reuse projects in the western United States. The funding is for two programs administered by the U.S. Bureau of Reclamation (referred to simply as Reclamation): $550 million for the existing Title XVI Water Reuse Grants Program and $450 million for a new grant program that will cater to large-scale reuse projects having total estimated costs of $500 million or more.
"Reuse is a critical tool for communities confronting a variety of climate change impacts."
— Pat Sinicropi
Under the new law, the EPA is directed to create a Water Reuse Interagency Working Group to "develop and coordinate actions, tools, and resources to advance water reuse across the United States," the IIJA states. Among its duties, the working group is to "seek to coordinate federal programs and policies to support the adoption of water reuse," "consider how each federal agency can explore and identify opportunities to support water reuse through the programs and activities of that federal agency," and "consult, on a regular basis, with representatives of relevant industries, the research community, and nongovernmental organizations," according to the law.
Because multiple federal agencies have programs related to water reuse, the interagency working group is "very important," particularly as a means of ensuring that agencies are not working at cross purposes, says Pat Sinicropi, the executive director of the WateReuse Association. "Reuse is a critical tool for communities confronting a variety of climate change impacts," she says.
"The federal response and the federal resources that are available to help communities invest in recycling programs will be critical," Sinicropi notes. "Making sure that the bureaucratic silos don't interfere and don't present challenges to communities that are moving toward reuse — that's the essential role that the interagency working group can play."
Revamping reclamation
The $1 billion for water reuse grants is part of the overall $8.3 billion appropriated over five years in the IIJA for Reclamation. This larger figure is "almost double what Reclamation gets in a good budget year," says Ian Lyle, the executive vice president of the National Water Resources Association. "It's a huge opportunity, and there's a tremendous need for (the funding)," particularly after a year of drought that affected nearly the entire western United States.
Reclamation's largest single line item is $3.2 billion for its Aging Infrastructure Account, a relatively new program that provides funding to nonfederal entities that rehabilitate Reclamation-owned projects. The funding amounts to "seed money" for the program, which will operate as a revolving loan fund, Lyle says.
In addition, Reclamation received $1 billion for previously authorized rural water projects. "That level of funding is very significant," Lyle says. "While it won't complete the rural water authorization backlog, it takes a significant step in that direction. It's a great shot in the arm for that program."
In the IIJA, Congress created a new $100 million competitive grant program within Reclamation for small water storage and groundwater storage projects. Eligible projects must have water storage capacities between 2,000 and 30,000 acre-ft, increase surface water or groundwater storage, or convey water, directly or indirectly, to or from surface water or groundwater storage.
"I think that small groundwater storage provision will be of interest to a lot of folks in the West," Lyle says.
Energizing the grid
The IIJA includes more than $65 billion aimed at promoting clean, reliable energy nationwide. This funding "includes the largest investment in clean energy transmission and grid (infrastructure) in American history," according to a Nov. 6 summary of the law issued by the White House. "It will upgrade our power infrastructure, by building thousands of miles of new, resilient transmission lines to facilitate the expansion of renewables and clean energy, while lowering costs."
As part of this effort, the new law seeks to increase the resilience and reliability of the electrical grid. For example, the IIJA establishes within the U.S. Department of Energy a new $5 billion formula grant program specifically intended to prevent outages and enhance grid resilience. Grants are aimed at system hardening, reducing the chances of power lines causing wildfires, and reducing the likelihood and consequences of disruptive events.
"It's going to take a lot more money than $28 billion if we're going to become carbon neutral by 2035."
— Otto Lynch
Another new DOE effort is the Program Upgrading Our Electric Grid and Ensuring Reliability and Resiliency. Also authorized at $5 billion, the competitive grant program is intended to support projects that "demonstrate innovative approaches to transmission, storage, and distribution infrastructure to harden and enhance resilience and reliability," according to the law. The IIJA also authorized $3 billion for an existing grant program that promotes investment in smart grid technologies.
Ultimately, $28 billion of the energy-related funding in the IIJA is "actually for rebuilding or the building of electric infrastructure," says Otto Lynch, P.E., F.SEI, F.ASCE, the president and CEO of Power Line Systems, which develops and sells software for the design of overhead electric power lines. "That's a lot of money."
Yet Lynch warns that the funding in the IIJA will not be enough to address what he says are the three main problems facing the electrical grid. First, much of the existing grid is aging and requires rehabilitation or replacement. Second, many distribution lines in use today do not meet current design standards for wind and ice loadings, he says. Third, the country is moving to replace fossil fuel power sources with renewable energy sources to achieve carbon neutrality. However, those new energy sources tend to be located far from the populated areas that need the electricity, requiring significant new transmission lines.
Combined, the three problems represent a "perfect storm" and thus $28 billion is not enough, he says. "It's a nice start," he notes. "But it's going to take a lot more money than $28 billion if we're going to become carbon neutral by 2035." (In March 2021, the Biden administration set a goal to remove carbon emissions from the power sector by 2035.)
Increased electrification, particularly within the transportation sector, also is going to increase stress on the grid, says Larry Gasteiger, the executive director of the Wires Group, a nonprofit trade organization that promotes investment in the North American electric transmission system. A 2019 report from the group estimated that the growing electrification movement will require between $30 billion and $90 billion in additional transmission infrastructure investment by 2030, Gasteiger says. "The numbers we're talking about ... will require basically a moonshot effort," he notes.
In the face of such need, private sector investment will be required, much as it was for the original construction of much of the transmission lines across the country, Gasteiger says. "For the most part, the capital can be there to meet those needs if it's given the right signals and it's given the appropriate level of rate of return to spur that investment," he says. He views the rate-setting process overseen by the U.S. Federal Energy Regulatory Commission as the potential "spur" for helping attract greater private spending.
'Historic funding for hydropower'
When it comes to one of the oldest renewable energy sources, hydropower, the IIJA provides financial incentives for the industry totaling more than $750 million. "This is historic funding for hydropower," says LeRoy Coleman, the director of communications for the National Hydropower Association. With 281 hydropower facilities scheduled to come up for relicensing in the next decade, such funding is "critical" to ensuring that these assets "do not fall into decommission," Coleman says.
Chief among these incentives is a new $553 million grant program to be administered by the Water Power Technologies Office within the DOE. Funds from this program may be used for improvements pertaining to "grid resiliency, dam safety, and/or environmental and recreational improvements," according to a summary provided by the NHA. Under the program, individual grants are limited to $5 million annually, the combined total of which may not exceed 30% of the capital expenditures associated with the project in question.
The NHA is "extremely pleased" with the new program, Coleman says, because it offers financial incentives for owners of hydropower assets to make the necessary improvements to relicense their facilities.
The IIJA also boosted funding significantly for an existing DOE grant program that aims to incentivize the addition of hydropower capacity to existing dams and conduits. Under the program, recipients may receive grants of up to $1 million annually for 10 years. In years past, Congress has appropriated approximately $7 million annually for the program. By contrast, the new law provides $125 million. Meanwhile, Congress provided $75 million for another existing DOE grant program intended to facilitate hydropower efficiency improvements. "This program had always been authorized, but it had never been appropriated money," Coleman says.
Boosting dam safety
Rather than creating new dam safety programs, Congress raised funding for existing programs, in some cases dramatically. For example, the new law appropriated $585 million for the Rehabilitation of High Hazard Potential Dams Grant Program. Created by Congress in 2016 and overseen by FEMA, the formula-based program provides grants to states that have dam safety programs. As its name implies, the program funds efforts to rehabilitate high-hazard-potential dams, the failure of which would lead to loss of life.
Since its creation, the Rehabilitation of High Hazard Potential Dams Grant Program typically has received on the order of $10 million to $12 million annually, says Mark Ogden, P.E., M.ASCE, a technical specialist for the Association of State Dam Safety Officials. Such an amount "doesn't go very far at all," Ogden says. By contrast, $585 million over five years "will enable states to have many more projects that could get funded," he notes. Of this amount, the IIJA stipulates that at least $75 million go toward dam removal.
All told, the new law provides roughly $800 million for dam removal, including the $75 million to be used for this purpose as part of FEMA's Rehabilitation of High Hazard Potential Dams Grant Program. The remaining $725 million is split up among four other programs: NOAA's Community Based Restoration Program ($400 million), the U.S. Fish and Wildlife Service's National Fish Passage Program ($200 million), the U.S. Army Corps of Engineers' Section 206 Aquatic Ecosystem Restoration Program ($115 million), and the U.S. Forest Service's Legacy Roads and Trails Program ($10 million).
Meanwhile, Congress also provided $148 million for FEMA assistance grants to states for more general dam safety activities. This amount represents a "huge increase" in funding for the program, Ogden says. FEMA itself was provided $67 million for operations and support activities related to dam safety. This level of funding "will help the program to expand and do a lot more than they've been able to do in recent years," Ogden notes.
Broadening broadband
Of the $65 billion dedicated to broadband in the IIJA, nearly $42.5 billion will be made available through a formula-based grant program to states, territories, and the District of Columbia for deploying broadband. Separately, $2 billion was provided to an existing grant program to facilitate broadband installation in eligible tribal territories, while another $2 billion is to be offered as grants and loans for broadband projects in rural areas. The law also created a $1 billion grant program for "middle-mile" broadband infrastructure, which is necessary to connect a local telecommunications network to a network operator's core system. Completing such segments can reduce broadband costs significantly.
This federal spending on broadband "will present a once-in-a-generation opportunity to shrink our country's digital divide," says Katherine Latham, A.M.ASCE, the managing partner for Talman Consultants LLC, a consulting firm that specializes in utility engineering design. "The combination of public and private funding will provide a level of access that simply wasn't financially feasible for providers to deliver on their own."
For the broadband sector in general, the influx of federal funding is "ushering in an era of unprecedented accountability," Latham says. "Stakeholders, including an increasingly savvy tax-paying public, are primed to be laser-focused on the projected and actual impact of broadband projects. Smart upfront project planning has never been more critical for success."
In many respects, today's America has benefited from the foresight and wisdom of those previous generations that designed and built much of the infrastructure that we continue to rely on. For civil engineers and others involved in the critical tasks of designing and constructing the nation's infrastructure, the long-awaited funding provided by the IIJA is only the beginning, a promise of things to come. What is made of this opportunity has the potential to improve the lives of millions of people not just today but for generations to come.
Jay Landers is a contributing editor to Civil Engineering.
This article first appeared in the March/April 2022 issue of Civil Engineering as "Once in a Generation."
---
Want to Learn More?

Members of ASCE can access an exclusive resource center that clearly breaks down the Infrastructure Investment and Jobs Act with legislative analysis, a list of open grant applications, and opportunities to weigh in on implementation, sorted by infrastructure category. To access this benefit, go to infrastructurereportcard.org/iijaresources or check a recent edition of ASCE's Government Relations newsletter This Week in Washington for a copy of the special member-only password needed to access the site.
This article first appeared in the March/April 2022 issue of Civil Engineering as "Once in a Generation."