Liverpool and Manchester Railway
Location
Liverpool, England to Manchester, England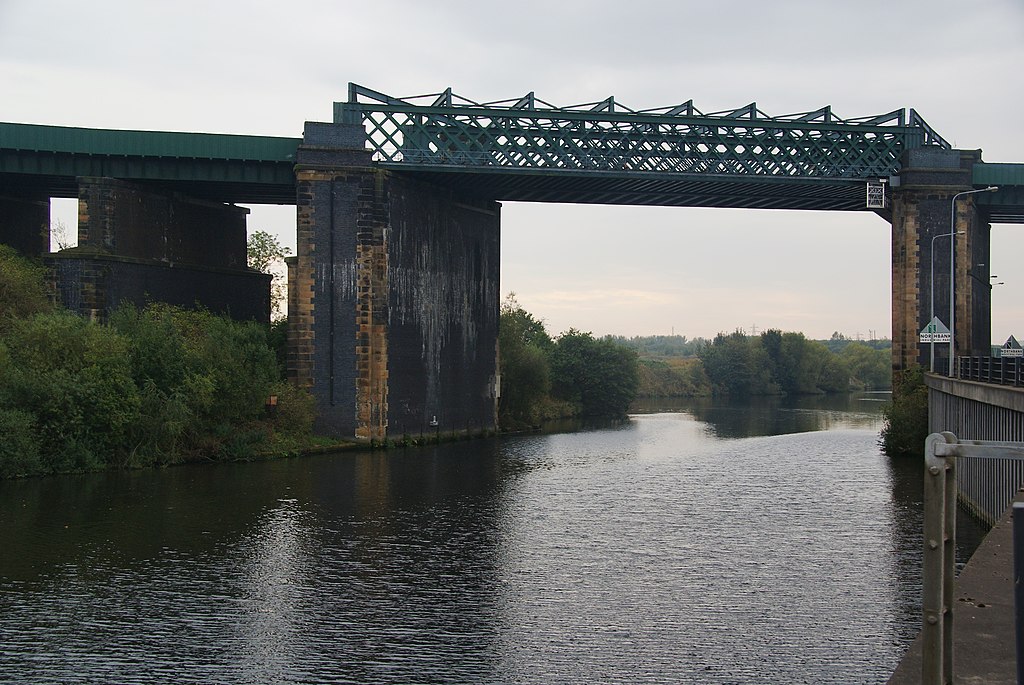 The Liverpool & Manchester Railway was the world's first mainline railway and set the standard for subsequent railways developed in the United Kingdom and throughout the world. The project included a number of firsts.
It was the first railway:
with scheduled passenger and freight service between remote cities
that was entirely steam powered
on which all trains were operated by the owners of the track
on which all motive power was provided by the railway company
to operate a mainline junction
to be double tracked throughout
Construction of the 35-mile long railway between the two cities faced a number of engineering challenges and required the construction of numerous tunnels, bridges, viaducts, cuts, and embankments to cross the terrain. Significant structures built along the railway included: a 1.25-mile long tunnel bored below the city of Liverpool (the Wapping Tunnel); a 2-mile long rock cut through Olive Mount with vertical sandstone sides up to 70 feet high; a 600-foot long and 70-foot high masonry viaduct across the Sankey Canal (the Sankey Viaduct); and a 4.75-mile long embankment across the Chat Moss that used fascine mattresses to support the embankment material over the soft soils of this massive peat bog. The railway was originally laid with 35 lbs/yd T-shaped malleable iron rails supported every three feet by four cubic foot stone sleepers (or oak sleepers along embankments).
Many well-known civil engineers were involved in this challenging project including chief engineer George Stephenson, who is also referred to as the "Father of Railways", his son Robert Stephenson, assistant engineer Joseph Locke, Charles Vignoles, William Mackenzie, and Edward Brown. The two Stephensons and Locke went on to design more than 5,000 miles of railway across 5 continents and their involvement in this pioneering railway established their reputations in the field. Even when the Liverpool and Manchester Railway was under construction the project was the subject of visits by civil engineers from France, Germany, Russia, and the United States, all indicative of its international significance.
The Liverpool and Manchester Railway was designated as an International Historic Civil and Mechanical Engineering Landmark on September 14, 2016. A plaque marking the designation is located at Rainhill Station; the town of Rainhill was the site of the famous railway trials of 1829 at which Robert Stephenson's locomotive Rocket won the public competition and was awarded the contract to manufacture locomotives for the railway. Today much of the route of the original railway is still in use and it forms the northern railway line between Liverpool and Manchester (with trains running via Newton-le-Willows).