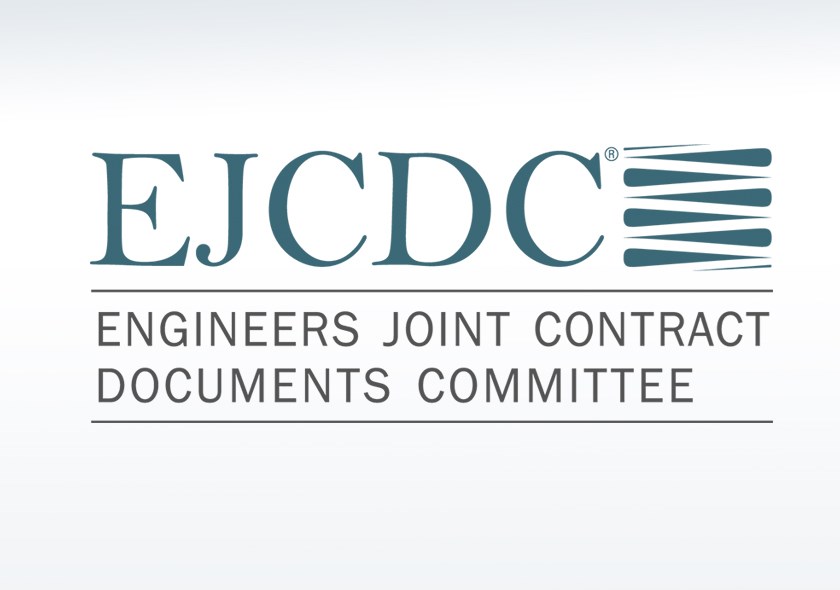 Reduce conflicts and avoid litigation with EJCDC® documents
EJCDC contracts are prepared by experienced engineering and construction industry experts, construction lawyers and legal counsel. These customizable documents provide balanced and fair provisions and reduce conflict and litigation.
Learn more about the benefits of EJCDC® contracts (PDF)
USDA preapproved documents
Construction series (C-series)
Construction Manager at Risk series (CMAR-series)
EJCDC
Browse and purchase contracts
EJCDC's guiding principles
EJCDC's overall mission is to develop, publish, and maintain high-quality standard design and construction contract documents; to promote the use of the documents in the engineering profession and construction industry; and to provide guidance and information to users of EJCDC's documents. EJCDC strives to identify, acknowledge, and fairly allocate risks, using a balanced approach that assigns a specific risk to the party best able to manage and control that risk. EJCDC's publications are written to be objective and fair to all parties; to recognize and respect the parties' separate interests, capabilities, and roles; and to contribute to the continual improvement of professional engineering services and construction contracting practices throughout the United States. It is the intent of EJCDC that its documents be thorough, practical, and even-handed.
The members of EJCDC represent a major cross-section of the professional design and construction community. The EJCDC documents are prepared with the active participation of representatives of project owner groups, contractors, professional liability insurers, surety and insurance experts, the engineering and design community, design-builders, construction managers, construction lawyers, and other project stakeholders, all of whom are active participants in document development and revision.
EJCDC is administered and supported in equal measure by the following national sponsoring organizations:
American Council of Engineering Companies (ACEC)
American Society of Civil Engineers (ASCE)
National Society of Professional Engineers (NSPE)
Use of EJCDC documents
The EJCDC documents are commonly used on both public and private projects, and are intended for projects principally designed by engineers, including public infrastructure; water and wastewater treatment and conveyance facilities; other utility work; solid waste handling and processing facilities; transportation projects; production and processing facilities; electrical projects; plumbing and fire protection projects; engineered instrumentation, controls, and information technology projects; site development work; environmental remediation projects; street, curb, and gutter work; tunneling and excavating projects; and similar applications.
Published articles on EJCDC's contract documents