Chain of Rocks Water Purification Plant
Project Type
Water Supply & Control

Location
St Louis, MO
38 45 18.5 N, 90 11 11.6 W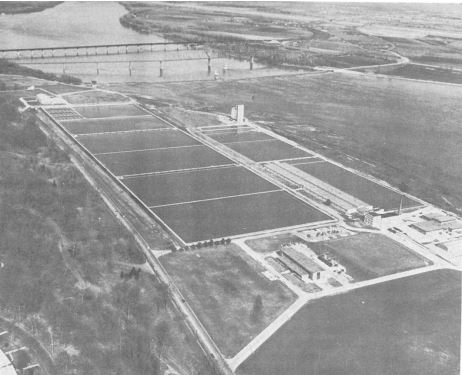 At the Chain of Rocks Water Purification Plant, a civil engineer and a chemist cooperated on an innovative process of chemical coagulation to purify the highly turbid water of the Mississippi River. This pioneering effort was recognized internationally as an outstanding success in the field of municipal water supply.
Clarifying the turbid waters of the Mississippi River for use as drinking water was a formidable challenge. The Chain of Rocks Water Purification Plant provided the first application of a system of flocculation, sedimentation, and rapid sand filtration for water purification.
The system played a major role in reducing the impact of St. Louis' typhoid and cholera epidemic of 1903 that claimed 287 lives. Continued improvements to the plant reduced that number to 91 by 1914. It is estimated that 1,900 lives were likely saved between 1903 and 1915 due to the filtration system.
The plant was the world's largest water treatment and filtration facility when it opened. It remains fully operational and continues to serve the city of St. Louis.