Location
Denver, CO
39 12 27.0 N, 105 16 20.1 W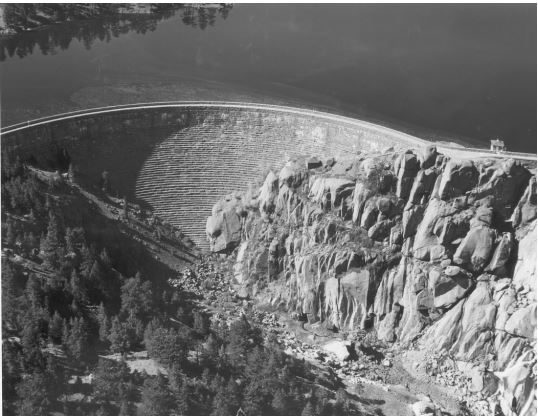 When completed, the Cheesman Dam was the world's highest gravity stone arch masonry dam.

The Cheesman Dam was the first major dam in the U.S. to incorporate the gravity arch, and upon completion it was the highest gravity arch stone masonry dam in the world. It is the key structure in Denver's water supply.

Three years into original construction, flooding swept away the partially completed rock-filled structure. A solid masonry replacement dam was completed in just five years - a major feat for such a remote and complex project. When it was finished, the dam rose higher than the tallest building in Denver.