Croton Water Supply System
Completion Date
1837 - 1842

Project Type
Water Supply & Control

Location
New York, NY
41 00 42.5 N, 73 52 36.4 W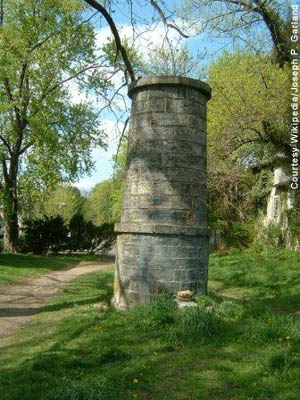 In its era, the Croton Water Supply System was the model municipal water supply system in the United States and the prototype for many large-scale projects that followed.
"New York became the first large city to liberate real estate and industry on a metropolitan-wide scale from the limitations of a feeble water supply ... while Boston, Philadelphia and Cincinnati had aqueduct systems, they could not compare with Croton."
- Eugene Moehring, historian, 1985
Inferior water and the lack of a sufficient water supply prompted public pressure to find a significant water source for the 360,000 of people living in New York City at the time. Studies determined that the Croton River, 40 miles north of the city, was the best available source. The original system served as a prototype for large-scale water supply projects across America.