Project Type
Water Transportation

Location
Houston, TX
29 44 35.8 N
95 06 16.5 W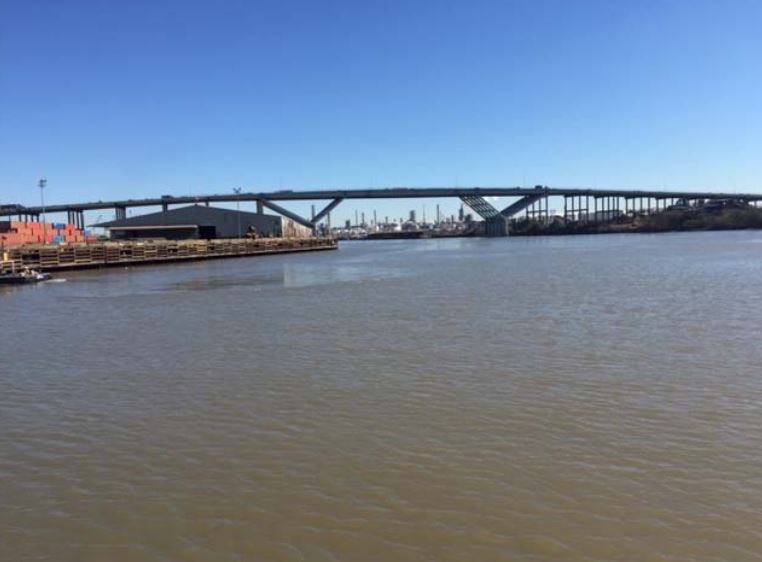 Under continuous development since the original construction, the Houston Ship Channel is directly linked to hundreds of transportation facilities, industrial plants, and other enterprises that use the channel to ship products to markets throughout the world.
"Houston is truly the town that built a port that built a city."
- Fentress Bracewell Former Chairman, Houston Authority Commission

The 50-mile Houston Ship Channel is a manmade port for ocean-going vessels, stretching from the Gulf of Mexico to Houston and Harris County, Texas.

The waterway was originally known as Buffalo Bayou and was swampy, marshy, and overgrown with dense vegetation. Steamboats and shallow draft boats were the only vessels able to navigate its complicated channel. The dredging and deepening of the channel opened Houston to the world and is credited with fostering the growth and prosperity of the entire State of Texas. In 1909, Harris County citizens formed a navigation district (an autonomous governmental body charged with supervising the port) and issued bonds to fund half the cost of dredging the channel. The U.S. Congress providing matching funds.

When the ship channel opened in 1914, there were few industries located on its banks. By 1930 eight refiners had located there, and today the channel and surrounding area support the second largest petrochemical complex in the world.


Facts
The channel measures 40 feet deep for most of its length and runs from 300 to 400 feet in width.
The original depth was 25 feet and it was later deepened to 40 feet.
The channel stretches from the Gulf of Mexico through Galveston Bay and up the San Jacinto River, ending four miles east of downtown Houston.
When the ship channel formally opened on November 19, 1914, President Woodrow Wilson fired the salute to the occasion from his desk in the White House, by pushing an ivory button wired to a cannon in Houston.