Completion Date
1857-1912

Project Type
Water Supply & Control

Location
Louisville, KY
38 16 50.0 N
85 42 04.3 W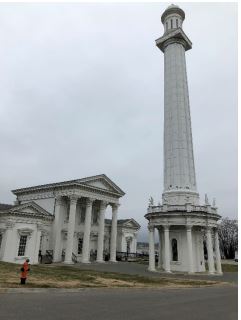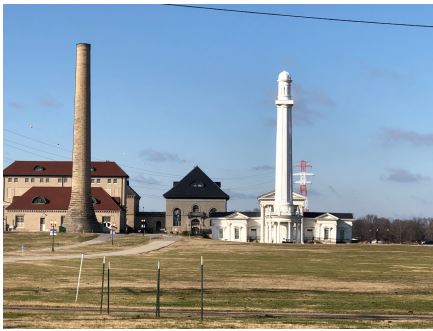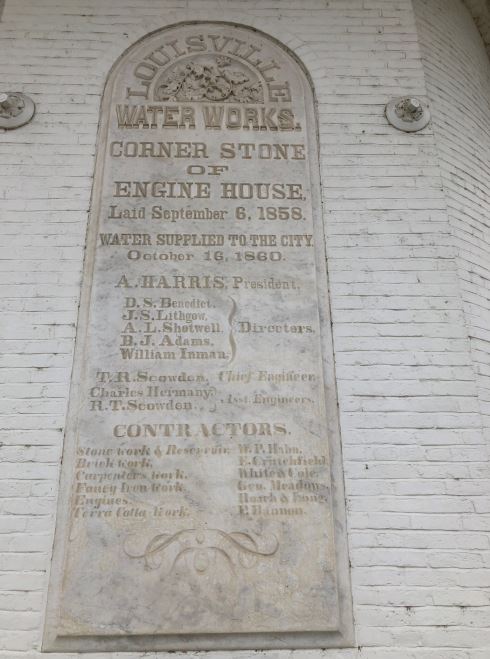 When constructed, the Louisville Waterworks demonstrated the practicality of rapid sand filtration on a municipal scale, and was a major milestone in American sanitary engineering.
In the 18th century, French architect Claude-Nichols Ledoux was known for forging architectural beauty with industrial efficiency. One hundred years later his vision was given new life through the design of the Louisville Water Company Pumping Station. Inspired by Ledoux's Royal Salt Works at Arc-et-Senans, France (completed 1775), Louisville Water Works' engine room is built in the shape of a Corinthian temple; the facility's 169-foot standpipe tower resembles a Roman column with a circular portico over 38 feet in diameter; and the gatehouse at the Crescent Hill Reservoir is patterned after castles along the Rhine River.
The Louisville Water Works demonstrated the practicality of rapid sand filtration for drinking water. In this process, water flows rapidly through a layer of sand to remove solids and impurities. Rapid sand filtration was a major advance in helping prevent cholera epidemics.
The pumping machinery, designed specifically for this plant, was among the most efficient of its kind and became a model for other water works facilities across America. A replica of the machinery is displayed at the Smithsonian Institution.