Location
Allegan, MI
42 31 32.7 N
85 50 54.6 W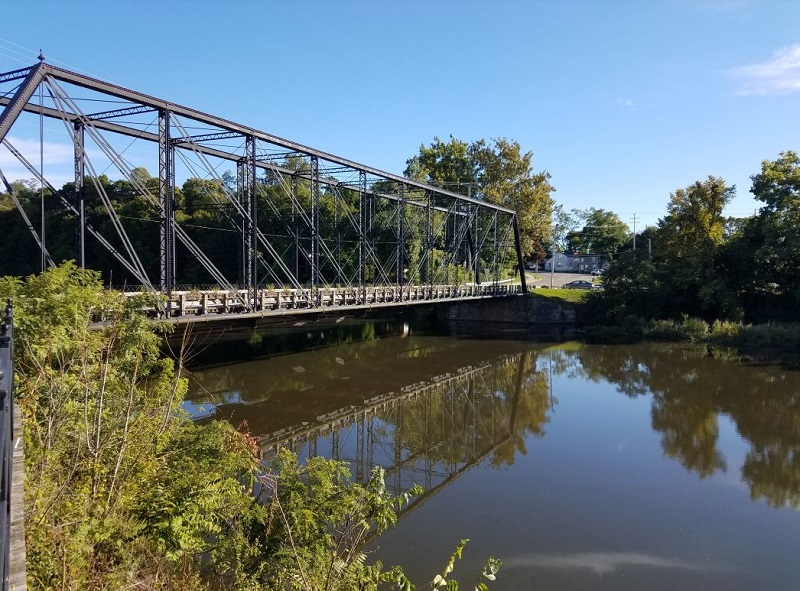 The Second Street Bridge - a 225-foot span, Whipple double intersection through truss - represented the culmination of an era during which cast iron was replaced by the far more reliable wrought iron as an engineering material.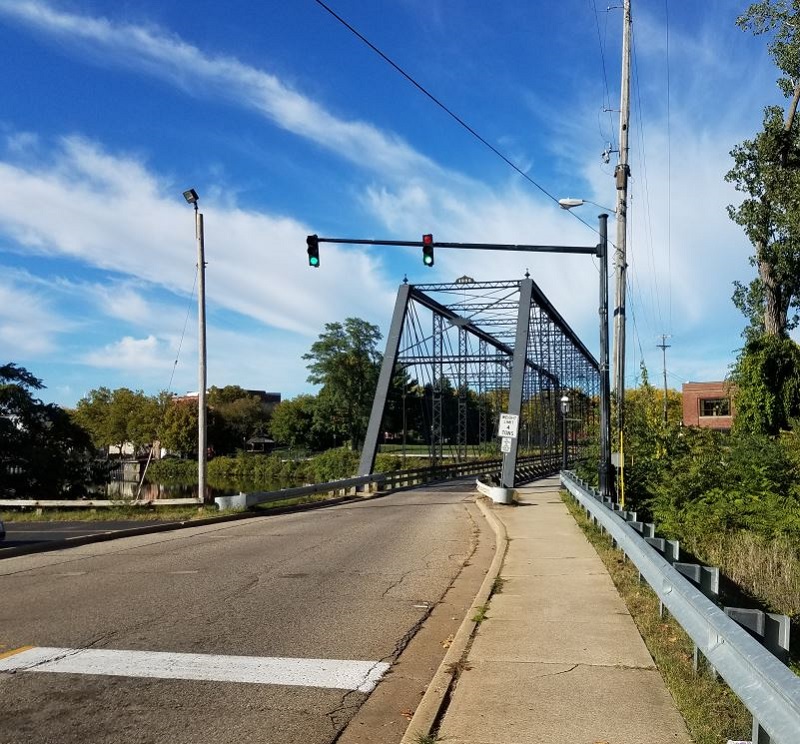 "The structure miscalled a bridge ... is nearly buried in liquid mud, which serves to cover up some of the holes. We hope steps will be taken to secure an iron bridge before the old one tumbles down."
- Allegan Journal and Tribune, March 1886 on the dire need for a new bridge
The Second Street Bridge is a simply ornamented, wrought-iron structure. It is 18 feet wide and spans 225 feet over the Kalamazoo River. It was built to replace a dilapidated wooden bridge that had served the area for nearly 50 years.
The bridge is anchored to fieldstone abutments on each shore, and the deck is composed of wood beams. Iron lattice work provides structural stability and iron finials on the end posts provide aesthetic appeal. It includes a wooden pedestrian walkway.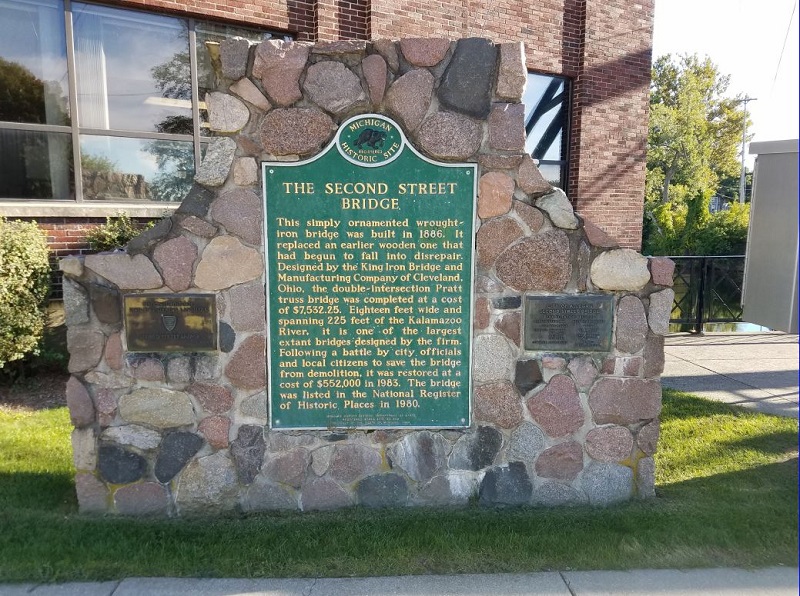 This is one of the largest structures constructed by the King Iron Bridge Company, prominent bridge builders in the late nineteenth century. The bridge was designed by Zenas King, the company's founder. Fears that the old wooden bridge would collapse before the iron replacement was finished prompted the company to complete erection in just two and a half months. The bridge was restored in 1982, and is one of the last remaining truss bridges of its type.