Project Type
Other Structures

Through the aesthetic genius of Frederick Bartholdi and the engineering ingenuity of other French and American engineers, particularly Gustav Eiffel, Charles Stone and Charles C. Schneider, the Statue of Liberty was completed in 1886 and became the world's symbol of the United States as the land of the free.
Sculptor Frederic-Auguste Bartholdi is credited with bringing the concept of the Statue of Liberty to fruition, deriving inspiration from the 19th-century penchance for grandiose monuments. He originally designed the statue for placement at the Suez Canal, but the project was never commissioned. After a promotional trip across America, Bartholdi's ideas finally took hold in 1874, and a Franco-American coalition was formed to fund the project, with the Americans building the base and the French the statue. Bartholdi delivered the statue in pieces: first the arm and torch, then the head, and finally the body.
French engineer Gustave Eiffel designed the intricate skeleton for the statue, an iron frame that supports the copper-sheathed exterior. American architect Richard Morris Hunt designed the pedestal.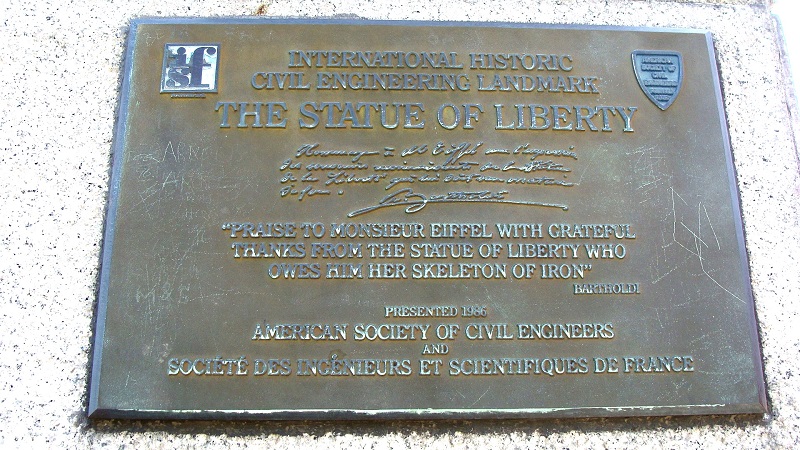 Resource
Mary J. Shapiro, How They Built the Statue of Liberty , New York: Random House, 1985.