Location
Rye, NY
41 01 32.45 N

73 40 03.08 W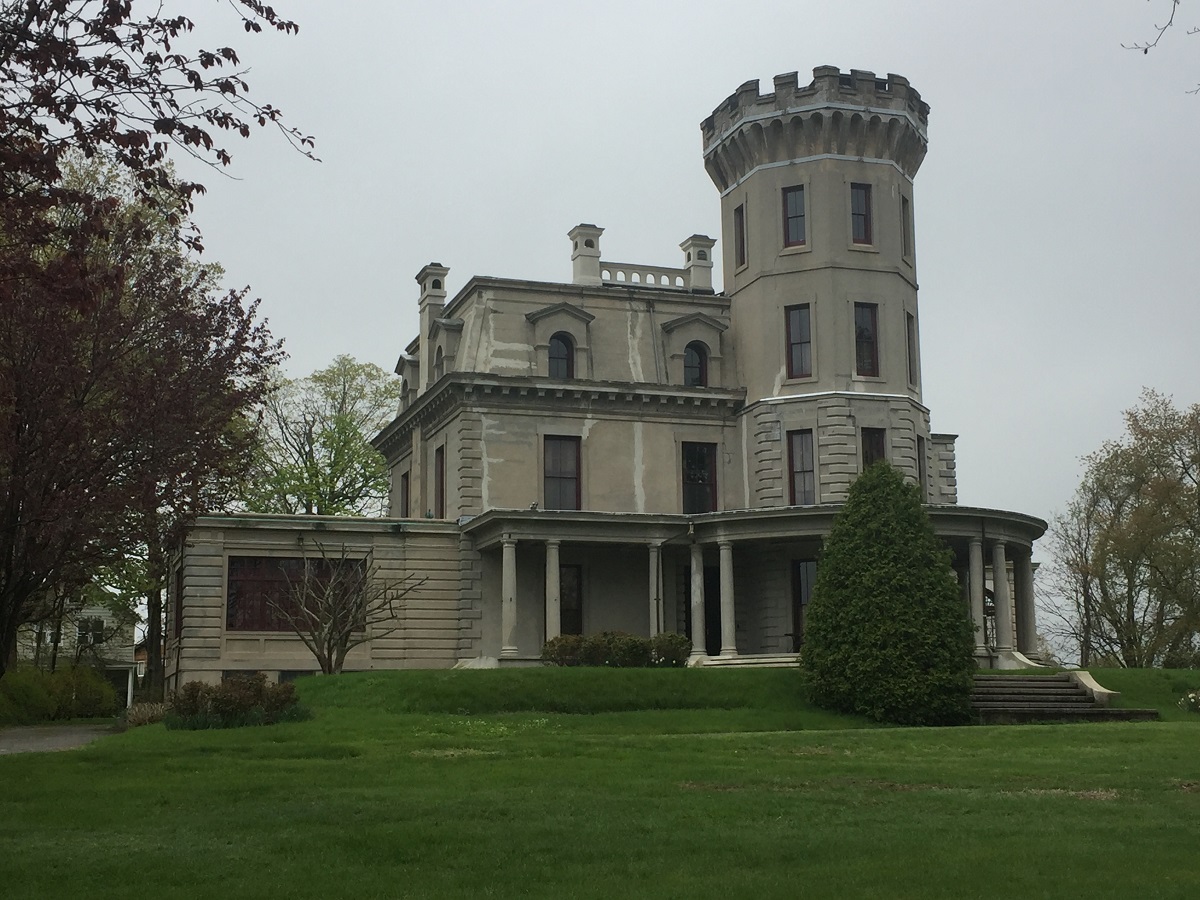 When built, the Ward House was the first reinforced concrete building constructed in the United States dramatically demonstrating the construction potential of an engineered combination of steel and concrete.
It is a large, imposing structure (over a dozen rooms and spacious halls) dominated by a four-story octagonal tower at one corner and a second shorter square tower at another corner containing tanks for potable and fire-fighting water supply.
The Ward House, named for its builder William E. Ward, a mechanical engineer, is the first and oldest extant reinforced concrete building in the United States. Ward House is constructed entirely of Portland cement concrete reinforced with I-beams and rods of iron. Only the doors, window frames and trim are of wood. The design is an outstanding example of combined Gothic Revival and French Second Empire styles.
No attempt was made to disguise the reinforced concrete. Rather, the design stressed concrete's character as a building material. The structure demonstrated the practicability of reinforced concrete as a construction material for fireproof permanent structures. It also introduced the building industry to a new type of construction that was to proliferate throughout the United States, promoting the nation's development.
Facts
It is a large, imposing structure (over a dozen rooms and spacious halls) dominated by a four-story octagonal tower at one corner and a second shorter square tower at another corner containing tanks for potable and fire-fighting water supply.
Ward House was purchased in the late 1970s by Mort Walker, creator of the syndicated cartoon "Beetle Bailey," who has converted it, without alteration, to a Museum of Cartoon Art.



National Historic & Concrete Engineering Landmark plaque: Ward House