Are you an ASCE member interested in advocating for the profession, strengthening valuable leadership skills, and learning firsthand how policy is crafted on Capitol Hill?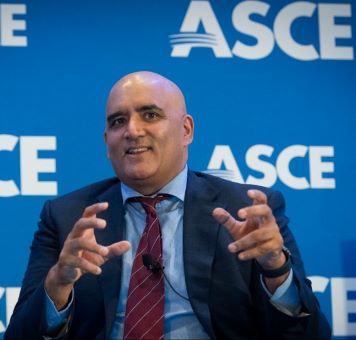 Every spring, ASCE holds its Legislative Fly-In in Washington, DC, an exclusive and intensive two-day event providing participants with professional development in honing their skills in the public policy process and advocacy, as well as valuable peer-to-peer networking with fellow ASCE influencers.
"Members who engage in advocacy aren't just doing a favor for ASCE— they are also building valuable personal skills that will help advance their career."
ASCE members will have an opportunity to meet with their Members of Congress or their senior legislative staff and advance the Society's collective policy priorities while learning beneficial leadership skills they can bring back to the workplace.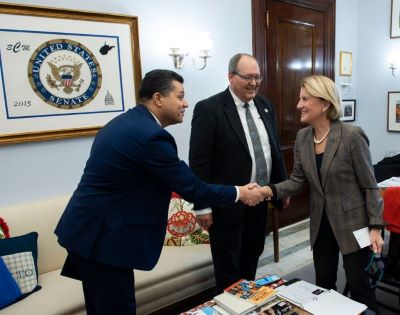 At the 2023 in-person event, 242 ASCE members participated from 47 states, DC, and Puerto Rico and met with 258 Congressional offices. Attendees heard from an array of senior policymakers to get a deep understanding not just of the issues, but to learn how to be a stronger advocate, prior to their Congressional meetings.
The next Fly-In
We are happy to announce that the 2024 Legislative Fly-In will be held exclusively in-person in Washington, D.C. on February 28 – March 1, 2024. ASCE will follow guidance from federal, state, and local governments and health officials to provide for a safe environment.
Apply now to take advantage of this member benefit to help you excel in your career.
The Fly-In program includes:
Exclusive briefing sessions on key activity in Congress impacting the profession, new regulations and implementation plans, and ASCE's legislative priorities.
Interactive training on advocacy, communicating your "ask", and building relationships with your elected leaders — including pre-event webinars.
Networking with your ASCE peers from across the country.
Virtual meetings with your Members of Congress or their staff.
Tips on continuing valuable relationships with your elected officials once you return home.
The application for the 2024 Legislative Fly-In is now available. No fee is required to apply. A registration fee will be collected during the registration process once you have been selected to attend the Legislative Fly-In.
ASCE Government Relations offers a limited amount of travel awards (2 per diems) for a select number of attendees to help defray some travel costs. The remaining travel costs, including transportation fares, are the responsibility of the attendee.
For additional information about the application process, check out our application guide answering frequently asked questions, or contact us at [email protected].