Are you an ASCE member interested in advocating for the profession and learning firsthand how policy is crafted on Capitol Hill?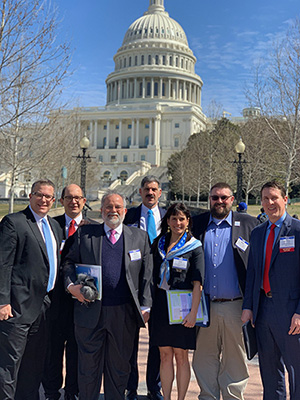 Every spring, ASCE holds its Legislative Fly-In program in Washington, DC, an intensive two-day program that provides participants with an inside look at the public policy process and an opportunity to interact directly with Capitol Hill staff from their districts. Any ASCE member is highly encouraged to attend this useful and informative event.
At the 2019 event, over 250 ASCE members visited over 360 Congressional offices. While the 2020 event was cancelled due to the COVID-19 pandemic, 2021 saw the first-ever virtual Legislative Fly-In, where over 230 ASCE members "visited" more than 300 Congressional offices to share the 2021 Report Card for America's Infrastructure and urge members of Congress to pass a comprehensive infrastructure package.
We hope to see you again in 2022!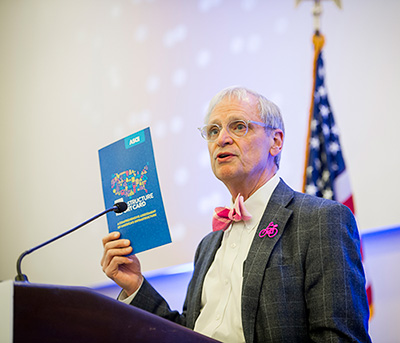 The Fly-in program includes:
Meetings with your members of Congress or their staff
Exclusive briefing sessions on key legislative activities in Congress and ASCE's legislative priorities
Training on lobbying and influencing your elected leaders — including pre-event webinars
A younger member program designed to prepare you as an emerging leader
Tips on continuing relationships with your elected officials once you return home
Networking with your ASCE peers from across the country
The application window opens each fall and no fee is required to apply. A registration fee will be collected during the registration process once you have been selected to attend the Legislative Fly-In.
For additional information about the application process, check out our frequently asked questions (PDF) or contact us at [email protected] or 202-789-7850.