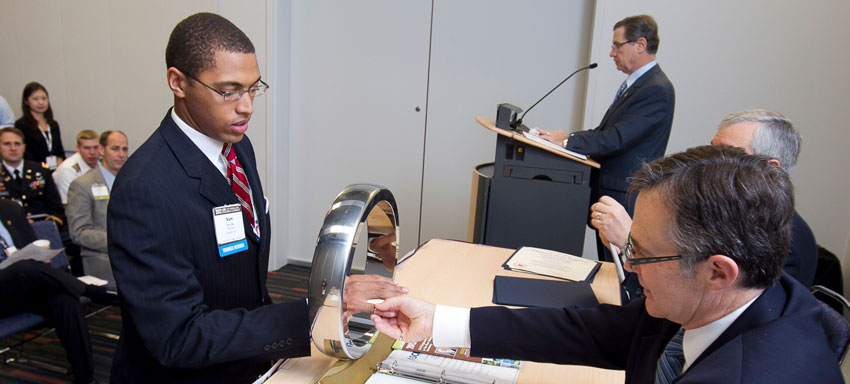 The Order of the Engineer was initiated in the United States to foster a spirit of pride and responsibility in the engineering profession. The goal is to bridge the gap between training and experience, and to present to public a visible symbol identifying the engineer. Participants take the Obligation of the Engineer and receive a steel ring to be worn as a reminder of their commitment to high ethics and professionalism.
Anyone who meets one of the following criteria may be inducted into the Order:
Graduate in engineering from an

accredited

program by the Engineering Accreditation Commission of ABET, Inc. (EAC of ABET) (Check to see if your school is included.)
Senior in EAC of ABET-accredited engineering program within one academic year of graduation
Professional Engineer licensed in the United States
Member of the Canadian Calling
Eligibility requirements are established by the Order of the Engineer organization, which governs the program.
ASCE is an official Link of the Order of the Engineer, which means it is allowed to conduct Ring Ceremonies at Society events and in conjunction with ASCE Sections and Branches. Contact Carolina Albornoz for details on how to conduct a ceremony for your ASCE event.