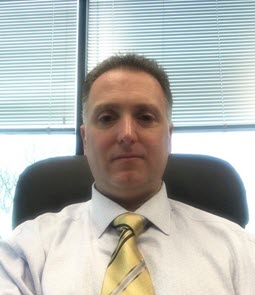 Steven W. Eisenberg, P.E., F.ASCE, an Associate at L.K. McLean Associates, P.C., has been named a fellow by the ASCE Board of Direction.
Eisenberg has been with "LKMA" since 1996 and has spent his entire career in the Traffic & Transportation industry, working for municipal clients including but not limited to the NYSDOT, PANYNJ, Nassau & Suffolk Counties, as well as numerous towns and villages throughout Long Island. He has worked on and managed numerous projects involving the design and rehabilitation of several traffic signals, traffic signal optimization studies, traffic impact studies, speed studies, traffic calming studies, and PSAP and safety-related projects to name a few.
He has been an ASCE member since his freshman year in college over 30 years ago, as well as a fellow in the Institute of Transportation Engineers (ITE). He served as president of the ITE Metropolitan Section of NY & NJ in 2018, and was an executive board member for eight years. He served on the Local Arrangements Committee for several years prior to being elected to the Executive Board. Eisenberg was honored with the ITE Northeastern District Section Activities Award at the District level in both 2019 and 2020. He has co-chaired numerous ASCE/ITE events at the section/branch level.
Eisenberg has had the great opportunity and privilege to have continually worked on and be involved with important projects that ultimately improve the quality of life for all roadway users, while at the same time making our infrastructure as safe and efficient as possible. He has said the following: "Having all roadway users co-mingled utilizing the same spaces can be a very challenging and daunting task, but as engineers in this industry, we do our very best to accommodate all roadway users without sacrificing the safety of any individual whether it be by means of vehicle, bicycle, or pedestrians themselves. In addition, reducing the carbon footprint by improving a roadway's level of service and at the same time reducing the total delay of vehicular traffic along our country's corridors is an extremely important benefit to the health of all people. In closing, I believe that mentoring the younger generation to become the best versions of themselves is the single most rewarding aspect of my job, as these young, talented engineers will one day shape our industry utilizing all the knowledge and experience they have learned from their mentors over the course of their careers, in addition to the amazing new technologies and advancements that currently help to make and keep our industry on the cutting edge."
Eisenberg graduated from Polytechnic University with a bachelor of science degree in civil engineering. He is currently a licensed professional engineer in New York, and is OSHA certified in hazardous waste operations and emergency response (HAZWOPER), confined space, and construction safety.