ASCE.org has a new look!
The brand new ASCE website lets you find what you need, when you need it, wherever you are. Discover one source for all your ASCE content, with a personalized home page, AI-driven search results, and many more features.
Improved Navigation
Find what you need
Logical, intuitive navigation makes things easier to find. Whether you are looking for publications, a community, educational or professional opportunities, we've got you covered.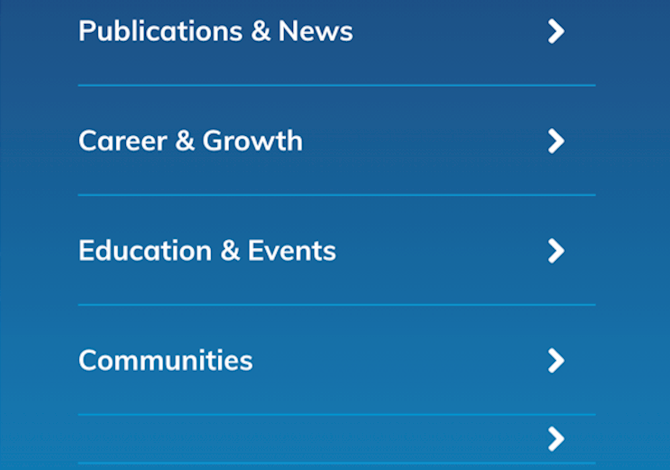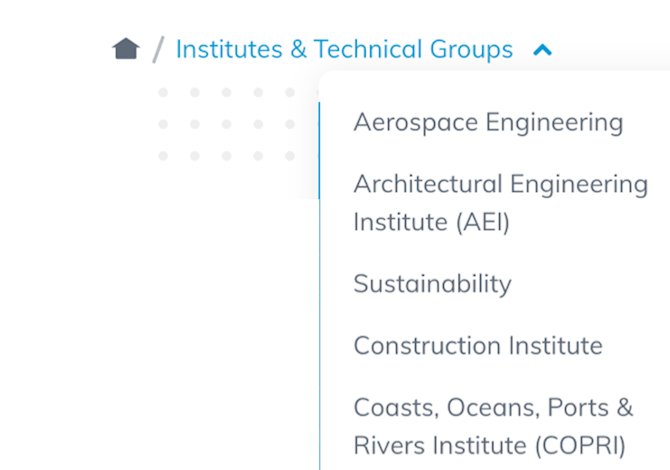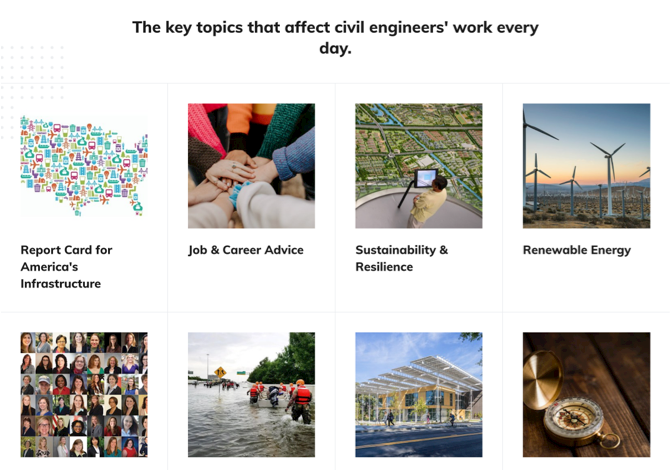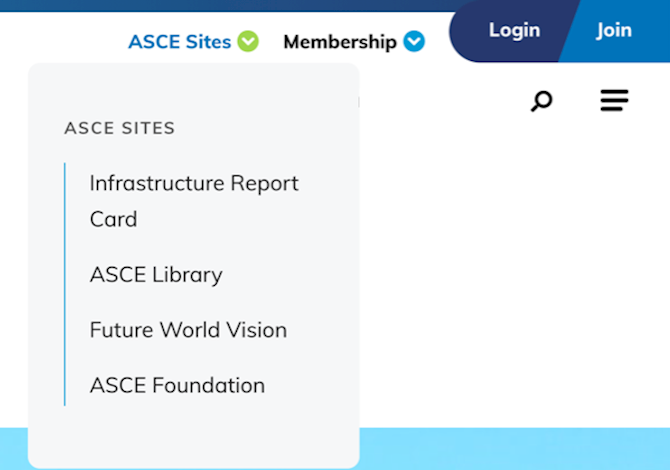 Consistent
Log in on ASCE.org and you will automatically be logged in to ASCE Library, myLearning, and ASCE Collaborate.
Categorized
Clickable keywords or tags, are now displayed alongside content to help you discover similar content.
Curated
Article recommendations, curated by the editors, will appear alongside content.
Civil Engineering Source
ASCE's news and information hub
One source for ASCE and engineering articles, Civil Engineering magazine, podcasts, and other media.
Go to the Source