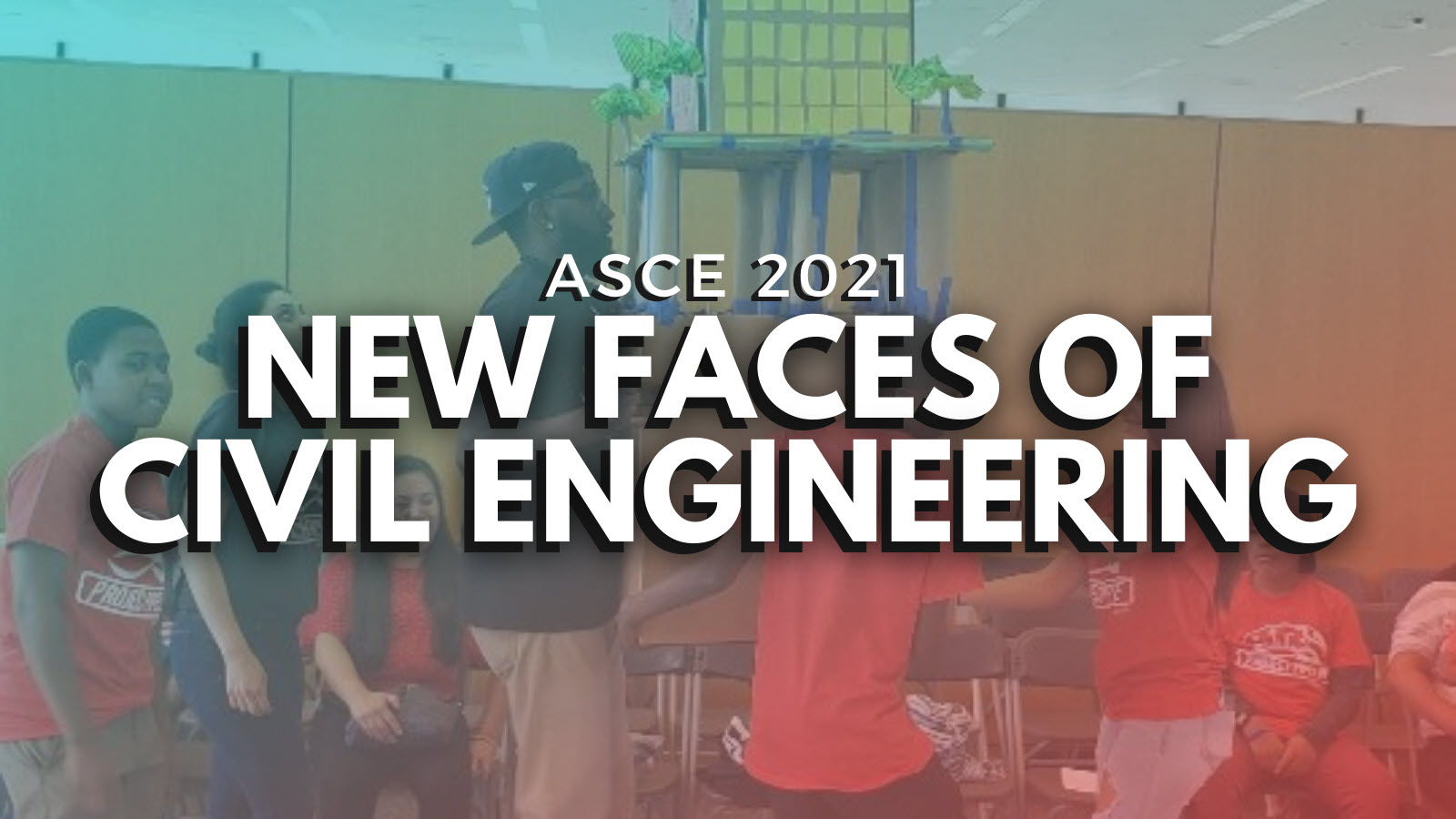 Timothy Alston isn't one of those civil engineers who started dreaming of a career in civil engineering from an early age.
As a kid, he was more into animals, nature.
"I was always fascinated and intrigued by the wonders of the natural world," said Alston, who grew up a creative, inquisitive only child in Germantown, Maryland. "As a child, I would read all types of books about animals, their ecosystems, and the role that people have played in both the preservation and the destruction of our planet's precious resources."
But part of that love for nature manifested itself as a passion for water. And it wasn't long before that interest in water led to a bachelor's degree in environmental science from Claflin University – a historically Black university in Orangeburg, South Carolina – and a master's degree in environmental engineering from the University of Illinois at Urbana–Champaign.
After two years as an environmental consultant for CDM Smith in Chicago, Alston now works as a plant engineer for the Gary (Indiana) Sanitary District. Invested in giving back to the community and inspiring others, he is an active member of ASCE, the National Society of Black Engineers, and the Water Environmental Federation. For ASCE, he serves as a committee member for MOSAIC (Members of Society Advancing an Inclusive Culture) and is the professional mentorship and student outreach chair for the Illinois Section.
ASCE has honored Alston, A.M.ASCE, as a 2021 New Face of Civil Engineering.
He spoke recently with Civil Engineering Source about his career.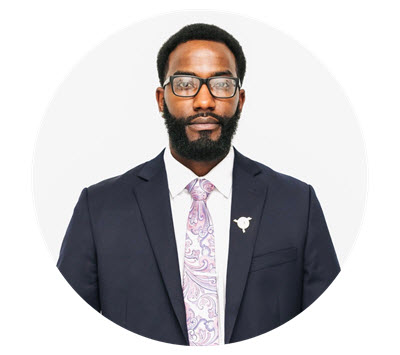 Civil Engineering Source: What led to your decision to attend Claflin University?
Timothy Alston: When I was applying to schools, I kind of wanted to get away from the nest, experience life outside of Maryland.
But I think it was my first semester of my senior year in high school when my counselor, who was a family friend of ours, talked to me about looking at Claflin, which he called a "hidden gem of the South." My family had a tradition of attending HBCUs, so I was already familiar with their historical significance, and how they foster the success and achievements of Black students, as well as creating a support system not just financially, but academically that is usually harder for disenfranchised students to find at larger and predominantly white institutions.
But for me, I grew up in a diverse community, surrounded by people of all racial and ethnic backgrounds. So at the time, I couldn't imagine thriving in a space that seemed homogenous on its surface. But my counselor pulled me aside and said, "It's not just about race. It's about opportunity." And he told me about Claflin in Orangeburg, South Carolina – a small, liberal arts HBCU. He said they have an impressive campus, a strong family environment, and a robust STEM program. I applied, I got in, and I was selected as a Presidential Scholar, which awarded me a full ride.
Source: How do you think attending an HBCU influenced your career?
Alston: It was an amazing experience. The difference in going to a small university is that it's more family oriented. And with an HBCU, you have a lot of professors, who look like you, they want you to succeed, they check in on you. Looking back, it helped keep me on track, and I definitely appreciated those relationships I was able to forge with my professors.
For an example, I had an environmental science professor, Dr. Johnson. He saw my potential, knew that I was passionate about environmental science and engineering. And even though I wasn't in the engineering curriculum, he would give me articles or publications on engineering. I was doing my own readings on the side, learning more about the discipline and how broad and fascinating it was.
He actually took me on an internship with him to the Department of Energy's Brookhaven National Laboratory in New York my sophomore summer, where I was able to work with him on bioremediation research. We looked at how environmentally friendly materials, such as garlic extract, could be used to improve the bioremediation capabilities of aquatic bacteria that were able to break down carcinogenic metals, such as chromium. That experience really got me engaged in research and environmental engineering principles.
I feel like going to Claflin really helped expose me to a lot of opportunities that I might not have had if I had gone to a larger university, where I'm fighting over hundreds of other students who want the same opportunities as me. It allowed me to stand out and make an impact.
Source: After seven years of school, you could have gone the Ph.D. route. Are you happy that you're in the field now and applying all these things in real life?
Alston: Yeah, I'm definitely happy that I chose to go into industry. After grad school I accepted a job with CDM Smith. I was able to work with the environmental team there, and we did a lot of groundwater sampling and remedial investigative projects. I helped lead different groundwater sampling teams looking for contamination at different sites around the country.
I definitely enjoyed working in that field, and it helped get me to where I am now, where I'm working as a water utility process control engineer.
Source: I know you're passionate about social reform and community outreach. How have you tried to combine those things with your civil engineering work?
Alston: I've always had a passion for mentoring and outreach.
Fast-forward to now being in Chicago. I didn't know much about Chicago other than what I heard on the news, which was always negative. The first thing you think about Chicago, if you're not from here, is gang violence, shootings, people getting killed. I didn't know how big, diverse, and beautiful the city was until I actually lived here. But then again if you're a professional, you might be blind to the struggles and the systemic racism that plagues the city historically.
I decided that I wanted Chicago to be a place where I laid down roots, so I wanted to get involved in the community. That propelled me to join professional organizations – whether it was NSBE or ASCE – and I've been able to get really involved with those organizations primarily in terms of outreach and mentoring.
For example, with NSBE right now we have a program called 500 by 2025 where we want to graduate 500 Black undergraduate students from Northwestern, IIT, UIC, and University of Illinois. We provide these 500 students with a scholarship, and they also get a mentor who helps them along their journey – whether it's professional or academic advice, resources, a sounding board, or connections.
I'm a mentor to a student here at my alma mater, who's a junior. And it's been great. I'm able to talk to him, help with his resume, give him resources on how to potentially navigate that environment. When you feel like you're isolated, especially during COVID-19 when social interactions are restricted, it's kind of nice to talk with somebody who's in the field so they can give you that knowledge outside-in.
I could keep going on and on. I'm really passionate about mentorship and outreach because I had that foundation growing up, while a lot of people that look like me don't necessarily have that – especially living in a big city where school systems are not that great. I feel that it's my duty, and I want to be there to do what I can.
Read more about the 2021 New Faces of Civil Engineering.