It usually starts with a daydream.
"What if instead of working for my boss, I was the boss? What if I was the one making all the decisions? Maybe I could start my own company."
For 99% of civil engineers, the daydream remains just that – the stuff of imagination.
Mike Howell, on the other hand, turned that dream into reality. After nearly 15 years of work for structural engineering companies in the eastern United States, Howell struck out on his own in the summer of 2019, opening Arrow Engineering in Morgantown, West Virginia. Throughout a series of articles for the Source, Howell gives his fellow civil engineers a firsthand look at what it takes to start your own business and how to make it work.
This is Startup.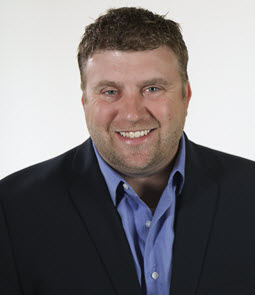 Part 5
Let's be honest, it's not exactly a bad problem to have.
Too much interest? Too many good opportunities?
It's the kind of problem small-business owners dream about – but a problem to address, nonetheless.
"It's getting so crazy busy here lately," said Mike Howell, owner and CEO of Arrow Engineering. "Going off on your own is one thing but starting to grow a company is a whole different game. And I'm learning that in the last six months."
Howell started Arrow more than a year and a half ago, kept the business profitable through a pandemic, and found himself staring down a potential decision point last fall.
Is it time to hire an employee?
For Howell, the answer was "yes."
"It happened very organically," Howell said. "It really had just gotten to the point where I started to say 'no' to work. And that prompted me to think, 'All right, I need to open up some flexibility here to be able to take on these projects. I've got revenue coming in. But now, I need someone to share this load with.'"
Arrow now boasts a staff of three – Howell, field engineer Frank Iaquinta and junior engineer Phillip Bailey.
"Being small, you really have to hire the right person," Howell said. "Phillip and Frank are both very, very good. So it does pay dividends."
Bailey embraced the essence of Arrow from the start.
"One thing that drew me to Arrow was the small company, startup aspect of it," Bailey said. "Before I worked at Arrow, I worked at a large-scale construction company. I dealt with the typical bosses that live in Texas and point fingers from a webcam hanging up on the side of a building. I didn't really like that.
"Here, the small company definitely fits my personality, my drive more. I really want to grow Arrow."
He and Howell work together every day in the Arrow office (at Howell's home), with Bailey taking on more and more responsibility as he learns the business.
"We work really well together. We both have pretty similar personalities," Bailey said. "He throws his ideas at me, and we talk long term and short term. Long term, Mike has big dreams for Arrow. And short term, we've got to take the baby steps – all the hard work; trudging through the mud."
For Howell, having a staff has allowed him to continue taking on more work for the company. Arrow has two very large projects in the works right now. Of course, hiring employees also means new layers of management work for Howell, too. There's the training of new employees that's required. And then there are the payroll taxes, endless forms, the W2s.

"But I enjoy the business side of it," Howell said. "To be honest, when I need a break, I go in and check my accounting or work on proposals. I enjoy that side of it, which is maybe a little different from most engineers."

If it was intimidating at first to master the HR aspects of growing his business, Howell has leaned on his overarching philosophy: "Take things as they come and do the best you can." Meanwhile, he recommends anyone thinking about starting their own civil engineering firm to build a network of experts around them.
"My network has helped me tremendously with the accounting and the HR. I've got friends I can reach out to and say, 'Hey, tell me about the PPP forgiveness. When should I file that?' And they're right there with answers," Howell said.
"I don't know how anyone could do this without having that network around them."
Remarkably, five months since making the move to add Bailey, Howell may be looking to expand again soon. Things have gone so well with the new hires, and the work just keeps coming.
"Listen, it will beat you up. It's not the fun and games, sitting in the coffee shop with a laptop. At least not in our industry," Howell said.
"But this has been the coolest part about owning a business so far, having employees, having people you can count on. I gave out Christmas bonuses – and they weren't huge or anything, but that was the best point for me, being able to do that, recognizing how much I depend on these people.
"That's what gets me excited now to grow Arrow. Not just to do the bigger projects but grow a company that I can be part of too."
Learn more about Arrow Engineering.
Read previous entries in the StartUp series.