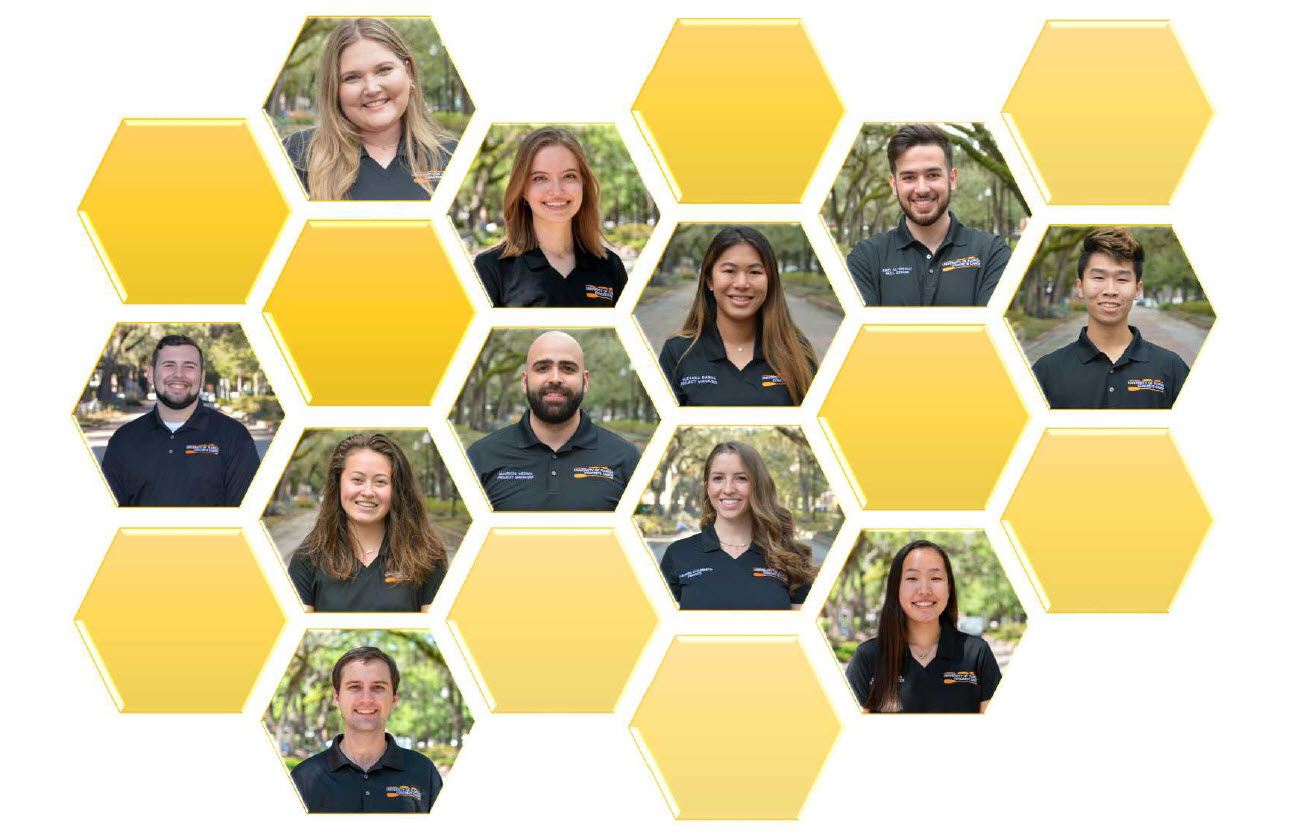 The more things change, the more they stay the same.
At least in the world of concrete canoe.
The last time ASCE crowned a champion of its Society-wide concrete canoe competition, the University of Florida won the title in June 2019.
Two very complicated years later, the winner of the 2021 Society-wide concrete canoe competition, hosted online, June 25-27, by ASCE and the University of Wisconsin–Platteville … you guessed it, those very same Florida Gators.
"I mean, I started crying I was so excited," said Suzanna Barna, a co-project manager for the University of Florida team, after hearing her team's name announced during the virtual awards ceremony Sunday evening. "It's been an incredibly difficult situation. Nobody going into this knows how to handle it. It's very strange. It's just been a whole year in the making, and it's really nice to see it pay off."
In some ways, it was actually two years in the making. Florida and teams from schools around the world were set to compete in 2020 competitions when the COVID-19 pandemic forced ASCE to cancel the spring's events.
The 2021 competition was the first in a virtual format. No in-person travel to the host school, the University of Wisconsin–Platteville. No canoe races.
Instead, teams were judged on their oral presentations, technical proposals, and enhanced focus area reports that allowed them to add inventive elements to their projects.
All of which meant very different processes and approaches for the teams.
"It was really important that we try to keep as much normalcy as possible," said Barna, quick to credit the entire team and faculty. "With such a weird year, we were trying to be considerate of health and safety protocols, but we also wanted to make sure it was still fun, and that we were still advancing technically and addressing everything that the competition was asking of us. And maintaining that University of Florida legacy we have going on with our family of alumni."
The University of Florida canoe – the Polligator, named for its theme of pollination and honeybees – placed Top 3 in all three categories: second in the technical proposal category, second for technical presentation, and third for enhanced focus areas.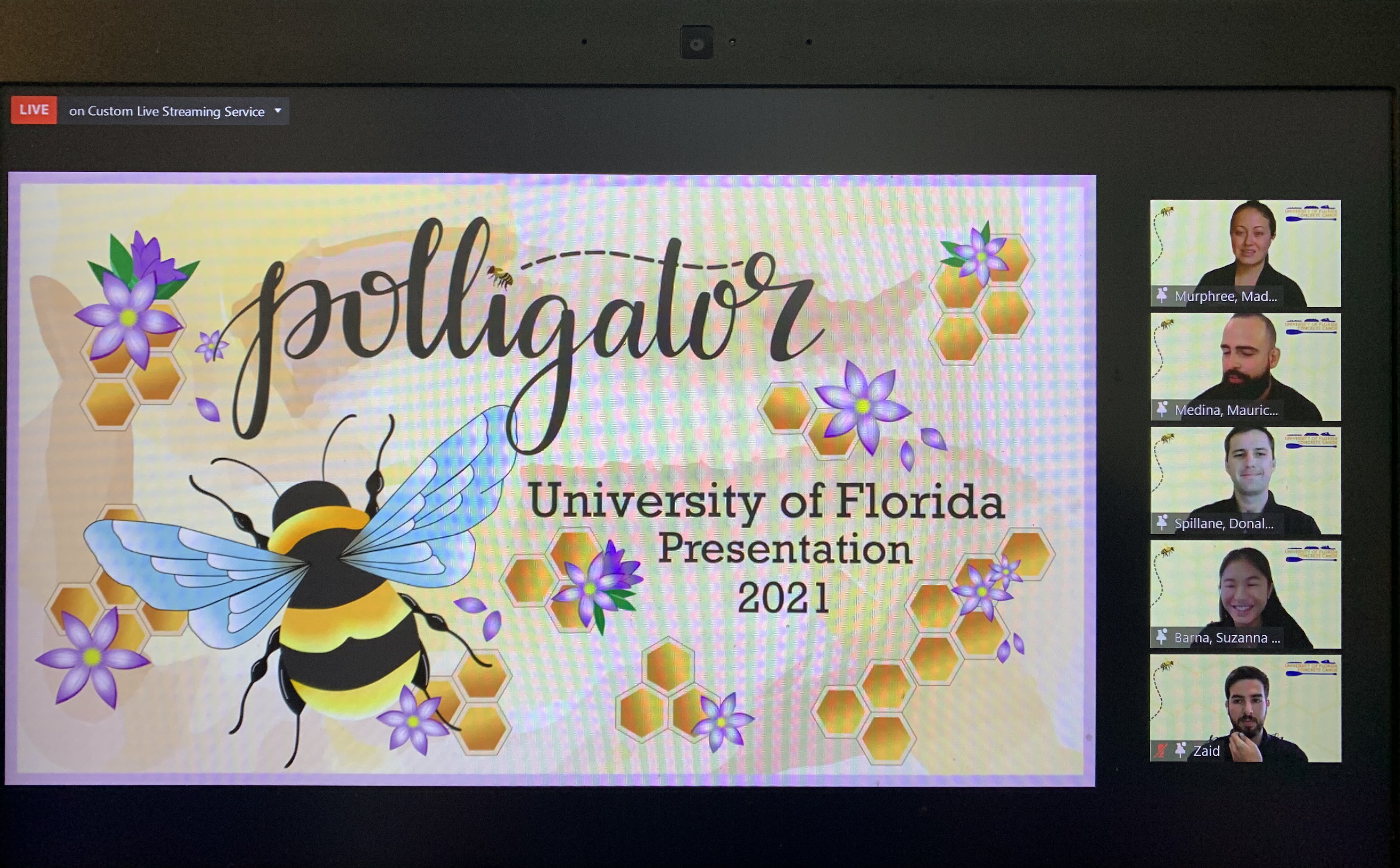 The top five overall standings included the University of California, Los Angeles in fifth place, Tongji University in fourth, the University of Washington in third, Youngstown State, which fielded the competition's first all-female team, in second, and Florida in first.
"This year, because you didn't have that opportunity to travel – which is an incentive for a lot of people to join canoe and go through the rigors of this competition – or have that opportunity to socialize and go to a new place, to get to the end and win it, it's worth everything," said Florida team co-project manager Mauricio Medina.
Florida also earned the ASCE Can-Do Champion Award for the school that most embraced the social and collaborative aspects of the weekend's program.
The University of Puerto Rico Mayaguez won the R. John Craig Award for its video submission, detailing the positive contributions of concrete canoe competition.
UCLA won the award for best technical proposal. The University of Washington took first place in the technical presentation category. Tongji University won both the Innovation Award and first place for its enhanced focus areas. The Clemson University team, which volunteered to change presentation time slots to accommodate another school, won the Spirit of the Competition Award.
Medina said his Florida team started brainstorming ways to navigate what they already assumed would be a virtual 2021 landscape last spring when the 2020 competition was canceled. The Gators came up with what they called a technician program, a means of giving everyone on the team a specific role so that member retention and teamwork thrived even when the work couldn't happen in the same room.
"We were able to really bond with each other and maintain those relationships throughout the year, staying connected online," Barna said. "Something that I think is so intertwined within our program is the friendships that form. It's a club that we do that means so much more for us. It's just natural that you want to do well for the person sitting next to you and make each other proud and do your best for each other."
Medina called it a concrete canoe family – a University of Florida family that won championships on both ends of the COVID-19 pandemic.
"It's our family away from home," Medina said. "A lot of us are not from Gainesville originally. Our families are somewhere else. So we tend to try to fill that gap with something, and concrete canoe fits perfectly."
View the complete results of the ASCE 2021 Society-wide concrete canoe competition.
Read more about the other ASCE competitions from the weekend.
This program funded in part by the ASCE Foundation. Learn more.