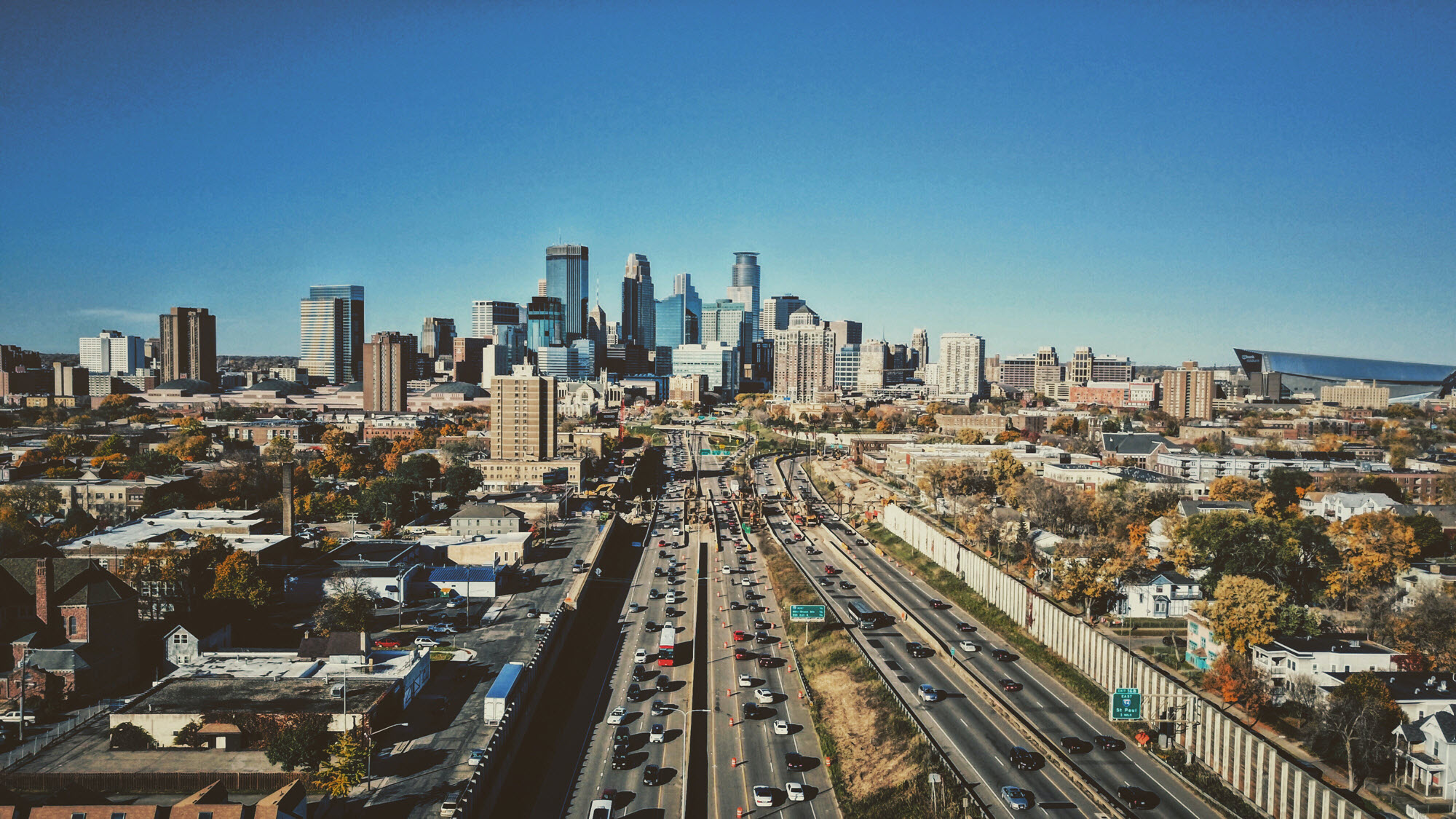 This article is part of the series "Equity and Infrastructure: How Infrastructure Influences Social Equity," which is being published by Civil Engineering magazine and Civil Engineering Source over the next several months.
The recent reconsideration of a major interstate expansion project in Texas (read Civil Engineering magazine's article here) has reignited conversation around the ways civil rights and community needs intersect with infrastructure.
These conversations, of course, go right to the core of what the civil engineer's role is when designing and building infrastructure projects.
Civil Engineering Source asked several ASCE members to share their perspectives about how to best integrate community needs and civil rights into an infrastructure project:
What is the best way to integrate community needs and civil rights into an infrastructure project?
Kimberly Pugel
S.M.ASCE
Doctoral candidate in civil engineering, University of Colorado Boulder
"There's no question that infrastructure addresses people's needs and transforms lives; the real question is whose needs does a project serve? The needs of the more privileged, powerful, or vocal? Or of the more vulnerable, underrepresented, or hard-to-reach?
"Equitably integrating the needs of all citizens into infrastructure projects should start from the early stages of project design. The National Environmental Policy Act's current scoping process, which requires public comment periods or public hearings after the final design has already been selected, in no way provides equal, meaningful opportunities for engagement. Meaningful engagement should be a collaborative process between all relevant stakeholders (including industry, governments, community representatives, and other interested parties) to explore issues and identify solutions together. Collaboration is different from public input; being collaborative means that all parties bring their knowledge and perspectives to the table, learn from each other, and create solutions that no single entity could have developed by themselves.
"My doctoral thesis has focused on the ways that diverse stakeholders can identify and solve complex infrastructure problems collaboratively, such as unsafe or unequal access to water or sewage systems."
K.N. Gunalan
Ph.D., P.E., D.GE, F.ASCE
Senior vice president, AECOM, Salt Lake City, Utah; ASCE 2020 president
"It all starts with an in-depth understanding of the 'purpose and need' for the infrastructure project. This needs to be followed by an appreciation for the environment (project setting) and history, as well as genuine concern for those that may be affected by the project.
"Yes, we have all of these steps outlined in the federal National Environmental Policy Act process. But it takes leadership to implement them in a fair and equitable manner.
"Given the long history of infrastructure development, we have a number of both good and bad examples of how to integrate civil rights and community needs. The best way is to engage the community at the outset; make sure that everyone and all the concerns are heard, documented, and addressed. The majority of concerns arise from not being heard. It is all about communication!
"You need to make sure that the project does not disrupt people's lives; does not impede opportunity for the community to grow and prosper; that it enhances and does not diminish the environment or the quality of life."
Bob Prieto
A.M.ASCE
Chairman and CEO, Strategic Program Management LLC
"Two out of three large infrastructure projects fail. Given this simple and shocking fact, it is worth asking 'Why?' and 'How?' when responding to the question, 'Can we better address social justice and community concerns?'
"Let me limit the causes of failure to two:
"First, the owner has never clearly defined the strategic outcomes that the project is to accomplish, nor obtained agreement on them or continuously communicated them. Second, large infrastructure projects rarely fail technically; they fail because stakeholder needs and concerns have never been addressed adequately.
"So, in addressing social justice and community needs, we must begin with stakeholder engagement. This is very different from stakeholder management, which is often more akin to manipulating a set of stakeholders towards somebody else's predetermined outcome and solution. Stakeholder management has clearly failed to deliver success.
"Social justice and achieving community needs requires early and continuous engagement of both direct and often indirect stakeholders in defining what is to be done; what is to be accomplished; what is the outcome collectively desired. Engagement requires an ability not just to listen but to understand the context of the comments received. Listening is not enough.
"Finally, engagement is even more. It is about the stakeholders – the community – taking a role in leading and having a meaningful stake in success. Social justice and meeting community needs are not veneers to be applied at a later stage in a project."
Kelly Farabee
P.E., PTOE, M.ASCE
Complete Streets project manager, S&ME, Tampa, Florida
"Our jobs as civil engineers are so important. We have the ability to drastically alter people's lives – either for the good or the bad.
"Just look at the interstate highway system in the United States. On the one hand, it has enhanced connectivity throughout our nation. On the other hand, we can't ignore the fact that many disadvantaged communities were sacrificed in the process of constructing the system.
"If we are to avoid such tragedies in the future, I believe we need to remember our past mistakes and learn from them. We need to approach projects from every angle to identify potential negative impacts to different members of the community. In particular, we need to take special care that disadvantaged or vulnerable groups are not taken advantage of just because they don't have the same resources or political clout as other groups.
"Finally, we have to listen. We have to take the time to listen to the community in which we are working. How do they live? What challenges do they face? What do they love about their community? If we can better understand the needs of the local community, then we can find solutions that truly enhance their lives."
Read the Civil Engineering magazine article about the suspension of the I-45 expansion project and more from the "Equity and Infrastructure: How Infrastructure Influences Social Equity" series.