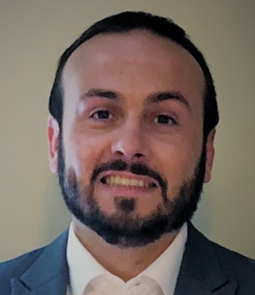 Kevin J. LaMalva, P.E., F.ASCE, principal fire consultant and U.S. lead of Warringtonfire, part of the Element Materials Technology Group, has been named a fellow by the ASCE Board of Direction.
LaMalva has 14 years of experience as a consultant with dual registration in both fire protection engineering and civil engineering, and licensure in 12 states. His primary passion is structural fire safety, on which he has lectured at four universities, and his application of engineering extends to expert witness services, structural and fire forensics, structural design, fire/life safety design/code consulting, and fire protection systems design.
He has consulted on major construction projects, including the Wilshire Grand Tower, LaGuardia Airport Redevelopment, SoFi Stadium, Kennedy Space Vehicle Assembly Building, Facebook MPK22, Virgin Hyperloop One, Kuwait International Airport, and Lusail Towers, among many others.
Aside from faithfully serving clients, LaMalva is a member of numerous industry committees (ASCE/SEI, SFPE, ICC, NIST, ACI, CTBUH, NFPA, etc.) that conduct research and develop standards for structural fire safety. Notably, he led a group of over 40 engineers to develop a first-of-its-kind ASCE/SEI Structural Fire Design Guide, which was sponsored by the Charles Pankow Foundation. Additionally, he served as editor of the recently released ASCE/SEI Manual of Practice No. 138, Structural Fire Engineering and as co-editor of the soon-to-be released SFPE International Handbook of Structural Fire Engineering.
For his dedicated efforts to advance structural fire safety in the U.S., LaMalva was awarded the SFPE D. Peter Lund Award and was one of ENR's Top 25 Newsmakers for serving the "best interests of the construction industry and the public."
LaMalva's current focus is to introduce provisions for structural fire engineering into the International Building Code (IBC). Encouragingly, structural fire engineering per the ASCE/SEI 7 Appendix E standard (which LaMalva co-authored) has already been acknowledged in the 2021 editions of NFPA 5000 and NFPA 101.
LaMalva hopes for structural engineers to transition from general onlookers to integral participants in structural fire protection design, a paradigm that has not appreciably changed in a century. He believes that such a transition to structural design for "earth, wind, and fire" could produce better buildings that are intrinsically safer and more efficient to construct.