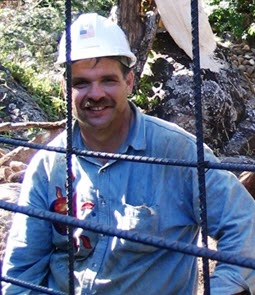 Michael Paddock, P.E., P.S., F.ASCE, a professor at Marquette University and civil engineer who has managed some of the largest infrastructure projects in Wisconsin (totaling over $5 billion), has been named a fellow by the ASCE Board of Direction.
Paddock's most significant contribution to the profession is in service engineering. As a volunteer, he has completed over 100 international service engineering projects on five continents as the Engineer in Responsible Charge.
He has been a proud member of ASCE for 32 years. Recently he was awarded the 2021 Wisconsin Section's Distinguished Service Award for his efforts during the COVID-19 pandemic response, in which he served as the engineer in responsible charge for healthcare facilities improvements, including water supply / storage and facility expansion in several countries. He also provided program management services to assist four countries with local PPE production, vaccine distribution, and medical waste treatment.
Paddock has mentored many young engineers at CH2M HILL during his consulting career. He has signed letters of recommendation for over 20 engineers as they applied for and passed their professional engineer exams.
As an adjunct professor at Marquette he teaches senior design, having mentored and taught 53 of the profession's young engineers in 2021. His course includes lectures on the engineering profession and teaches engineering ethics using the recently updated ASCE Code of Ethics. Students learn that ASCE was one of the first organizations to adopt such a code over 100 years ago, in 1914.
Hundreds of student engineers have been mentored by Paddock during the execution of his engineering service projects through Bridges to Prosperity and Engineers Without Borders USA.
On an international scale, he has had the opportunity to give presentations on how to build the capacity and standing of the engineering profession with engineering organizations in Mozambique, Ghana, Equatorial Guinea, and Guyana. These presentations have highlighted the importance of a professional engineering organization that upholds the ASCE Code of Ethics and Professional Standards.
Paddock has authored two books, Bridging Barriers and Global Inspirations, along with writing the Engineering with Heart series for ASCE Civil Engineering Source.