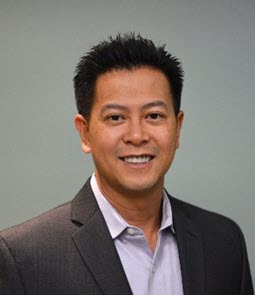 Duong Do, P.E., F.ASCE, vice president for Pacific Advanced Civil Engineering Inc. (PACE), has been named a fellow by the ASCE Board of Direction.
Do is a technical expert in the civil engineering field of water and wastewater. He was the engineer of record (EOR) and project manager in the design of 18 wastewater treatment facilities in the last 20 years. His designs incorporated various processes, including conventional activated sludge process, sequencing batch reactors (SBR), membrane bioreactor (MBR), oxidation ditch process, modified Ludzack-Ettinger (MLE) process, 4-stage Bardenpho, and Biolac extended air process.
He has over 25 years of experience consulting for both the private and public sectors, specializing in rural towns and communities in the Southwest, where funding and resources are very limited and scarce. Do has worked with these communities to plan, design, and construct new water and wastewater infrastructure incorporating value engineering and performance-based specifications to ensure treatment performance, ease of operation, energy efficiency, and automation while maintaining very limited budgets.
These facilities have earned multiple awards, including recent recognitions such as the ACEC 2021 Engineering Excellence Award, 2020 APWA Project of the Year, and 2018 Water Reuse Award.
In the past 15 years, Do has been instrumental in the development of performance-based specifications. Performance-based specifications is a procurement tool used to help clients select and purchase major equipment at reduced capital cost while ensuring high quality and performance. Do has implemented these specifications in most of his projects and has continued to improve this tool by incorporating maintenance agreements.
Through his introduction of performance-based specifications, many municipalities in the Southwest and government agencies have accepted performance-based specifications as a procurement tool, including Las Virgenes Municipal Water District (L.A. County), municipalities throughout Maricopa County, Arizona, and the United States Department of Agriculture–Rural Development (USDA-RD).
In addition to his recognized achievements in wastewater treatment design, Do also provides design services for wastewater infrastructure, including sewer pump stations, gravity sewer collection systems, low-pressure sewer collection systems, and reclaimed water distribution systems. His work in water infrastructure includes well system design, water treatment system design, water storage tank design, potable water booster station design, and water distribution system design.