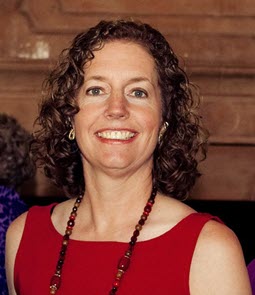 Helene Finger, P.E., F.ASCE, a faculty member in the civil and environmental engineering department at Cal Poly, San Luis Obispo, has been named a fellow by the ASCE Board of Direction.
Finger took a break from 2007 to 2010 to pursue a doctoral degree in mechanical engineering, focusing on computational science and engineering and thermo-fluid sciences. At Cal Poly since 1997, she teaches courses in water resources, water quality, and environmental engineering.
In 2000, she took on the additional roles of Women's Engineering Program director and Cal Poly Society of Women Engineers (SWE) advisor. Under her leadership, the SWE section has grown to one of the largest in the country, and won the first of numerous consecutive years as the Outstanding Student Section in the nation. Finger is passionate about inspiring and mentoring students to the highest levels of professionalism and has created a legacy of former students who serve as engineers and leaders in their companies and communities throughout the nation. Sixteen of Finger's former students have been recognized with national SWE individual awards.
In addition to mentoring Cal Poly chapters of SWE and Tau Beta Pi (co-advisor), Finger individually advises and mentors students on academic and career issues. For her efforts, she was recognized as the national 2019 Outstanding SWE Faculty Advisor. Additional awards that she has received include the 2020 Cal Poly Engineering Student Council Outstanding CENG Club Advisor; 2015 American Society for Engineering Education (ASEE) DuPont Minorities in Engineering Award; 2014 Women in Engineering ProActive Network(WEPAN)'s Women in Engineering Program Award; 2014 Women of Distinction, SLO Community Foundation/Cuesta College; and others.
Finger is also actively involved in research on recruitment and retention of female engineering students. One of her papers in this area was awarded the Best Zone Paper in the nation at the ASEE 2014 Conference. From her efforts real progress has been made in the recruitment of women to engineering at Cal Poly, as evidenced by the freshmen female enrollment increasing from 11.8 percent in 2004 to over 28 percent in 2021.
Finger volunteers in her community as well, and in 2017 founded a nonprofit organization to expedite construction of a multiuse trail from SLO to Avila Beach. Most recently she helped secure an $18 million grant to fully fund this project.
In addition to her university responsibilities, she worked as a consultant on the Fukushima tsunami reevaluation project for Diablo Canyon Nuclear Power Plant, providing engineering assessment of the project including tsunami modeling, projectile loading, and hydrostatic/hydrodynamic loading calculations.
Finger is a licensed professional civil engineer with a bachelor of science degree in civil engineering and a master's degree in civil and environmental engineering, both from Cal Poly.