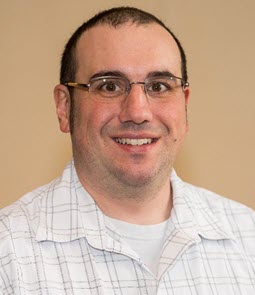 Chad T. Morrison, P.E., F.ASCE, senior engineer at the Berlin Steel Construction Company, Johnston, Rhode Island, has been named a fellow by the ASCE Board of Direction.
Morrison is responsible for the design of structural steel connections and miscellaneous steel items, including stairs, rails, and other architectural features. His design work is focused not only on the safety of the general public, but also on the field and shop workers who make it a reality. Berlin Steel is an industry leader with projects stretching from Washington, D.C., to Boston, where Morrison has been able to serve as a delegated designer for a wide range of steel applications.
Specializing in building retrofits, he uses compact steel solutions to achieve the desired resilience and historic preservation. Connections are developed to meet unique design challenges, including extreme loading, acute skews, multiple members intersecting, and envelope constraints. Morrison takes advantage of his computer-aided drafting background to develop one-of-a-kind connections based on application of engineering fundamentals, AISC guidance, and knowledge of shop processes and field practices.
Delegated design of miscellaneous steel is being given increased attention within the building industry. Public safety and maintaining the architectural vision of ownership are often the main priorities. It requires a strong understanding of applicable building codes, architectural considerations, and proprietary product applications to offer the best solutions. Materials beyond steel that are frequently integrated include glass, aluminum, and concrete. Determining the scope of design means relying on an understanding of the client's needs, contractual obligations, and constructability. While items like monumental stairs, doors/partitions, theater features, and medical equipment supports often fall into a certain category, each presents its own unique design challenges.
Morrison has contributed to many notable projects, one of his first being The Central Artery AKA Big Dig Boston, where he gained experience as a detailer. Another is the Connecticut Science Center. And in September 2017, the DC Water Headquarters appeared on the cover of Modern Steel Construction as it was being erected by Berlin Steel. Morrison was also able to sign the topping-off beam for his alma mater, the URI College of Engineering. He takes great pride in medical and educational infrastructure projects, especially those for children and veterans.
Morrison currently serves as president of the Rhode Island Section of ASCE. He has used his platform to advocate for infrastructure improvements in his home state as a contributor to its first infrastructure report card, published in 2020.
Recruited in high school as a miscellaneous steel detailer, he worked throughout his studies at the University of Rhode Island, where he earned his master's degree in civil and environmental engineering in 2008.