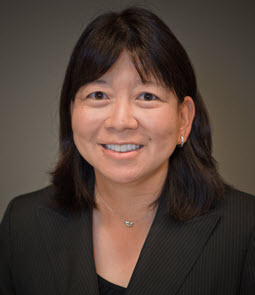 Kathereen M. Shinkai, P.E., F.ASCE, director of civil engineering and an associate principal at LPA, an integrated design firm located in California and Texas, has been named a fellow by the ASCE Board of Direction.
She leads the civil engineering for LPA's six offices. The firm has all their disciplines in-house and delivers sustainable designs that benefit the environment and enrich the human experience to ensure a better future.
Shinkai has more than 20 years of experience in land development and has been managing and mentoring throughout her career. Her areas of expertise cover planning, design, and construction for small and large land development projects. She has managed and designed a wide range of projects that include institutional, retail/commercial centers, master planned residential communities, religious facilities, public works, and industrial facilities.
Her technical expertise includes the master planning, design, and coordination of water, sewer, storm drain, horizontal control, rough and precise grading, and street improvements plans. She is also adept in obtaining environmental compliance and has prepared many EIR, SWPPP, and WQMP reports.
On all projects, Shinkai helps clients meet their objectives and resolve conflicts, and she responds to field conditions and completes the design and construction in a manner that is efficient, ethical, and profitable. She is responsible for managing the project from start to finish, making sure it is on schedule within the budget allocated. She understands that each jurisdiction has special needs, and is proactive in making sure that all requests are addressed.
Shinkai has been recognized among her peers throughout her career, with her last award being the Orange County Branch Land Development Engineer of the Year and also the Los Angeles Section Civil Engineer of the Year. Working within LPA's integrated design process, her efforts focus on civil engineering design, stormwater strategies, and sustainability. Her recent work includes the six-story County Administration South Building for the County of Orange; the West Hollywood automated parking garage, which earned a COTE Award from AIA-LA; and the Environmental Nature Center Preschool in Newport Beach, which earned an AIA National COTE Top Ten award this year, the industry's highest award for sustainable design.
Shinkai is dedicated to the field of civil engineering and has served in various ASCE positions for the Younger Member Forum, Orange County Branch, and Los Angeles Section. She has served on various executive boards and enjoys volunteering in many ASCE activities. Shinkai is continuing her involvement as the Region 9 Governor at Large starting in October 2021.
She graduated with her bachelor of science degree in civil engineering, with an emphasis in structural engineering, from the University of California, Irvine in 1998.