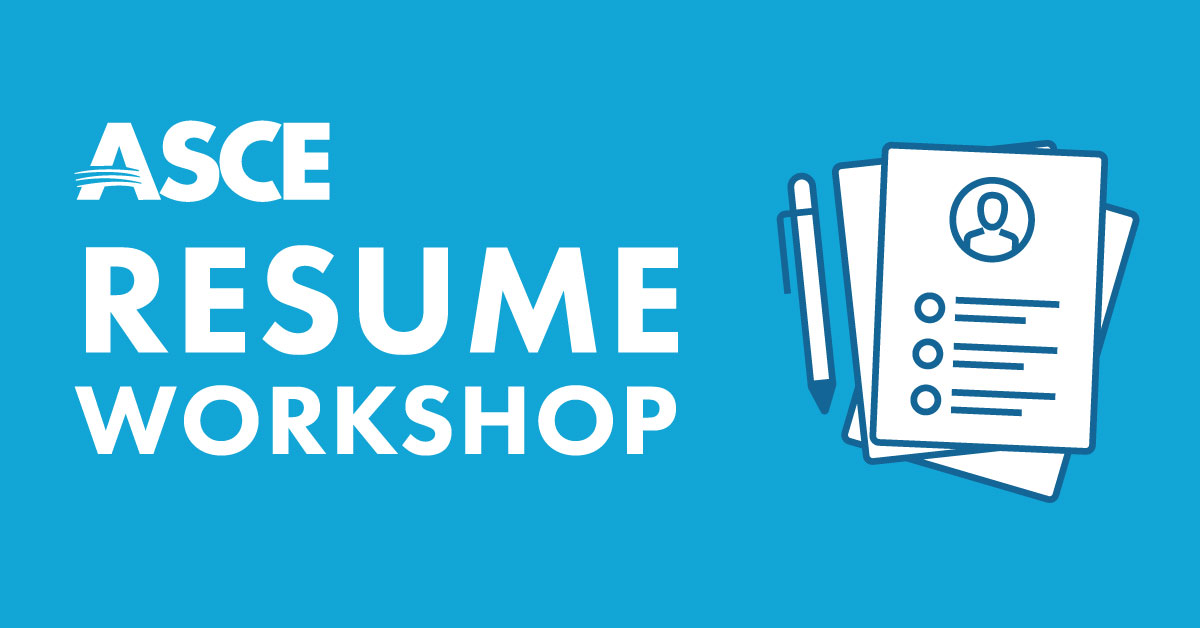 Resume tips fall squarely into the category of things in life you really can't get enough of.
And advice to improve your resume is only more valuable these days as the industry continues to change.
The ASCE Resume Workshop aims to help civil engineers turn job applications into job interviews. This year's workshop will be held Nov. 8-12 in two open discussion threads in ASCE's Career by Design – one thread focused solely on public sector resumes.
All submitted resumes will be reviewed by coaches and receive a response by Nov. 15 in Career by Design. (You must be an ASCE member to get your resume reviewed.)
In advance of the workshop, here are a few essential resume tips from ASCE's team of resume coaches.
Joe Woliver, P.E., M.ASCE
Chief geotechnical engineer, Naval Facilities Engineering Command – Atlantic
"In the federal employment realm, more information about your career and accomplishments, not less, is always better on a resume."
Bruce King, P.E., M.ASCE
Transportation project manager, Agency of Transportation Rail & Aviation Bureau, Vermont
"Don't miss the little things. For example, if there's a typo in your resume, which is your 'final copy' presented to potential employers, then what does that say about your attention to detail when on the job?"
Elizabeth Bialek, P.E., M.ASCE
Engineering manager, East Bay Municipal Utility, California
"Take time to customize your resume for each job application, especially for public sector jobs. Read the job description in detail and make sure that your resume describes your experience in those areas."
Ramzi Awwad, P.E., M.ASCE
Director of public works, Rancho Palos Verdes, California
"Keep the information concise."
Mike Pniewski, P.E., P.S., F.ASCE
County engineer, Lucas County, Ohio
"Always tailor your resume to the job announcement. Job opportunities are not one-size-fits-all. Your resume shouldn't be either."
Dennis Randolph, P.E., M.ASCE
Traffic engineer, City of Kalamazoo Public Service Department, Michigan
"Always keep your resume current, even if it is to show how your career has progressed."
Mike Wallace, P.E., LEED AP, ENV SP, M.ASCE
Chief of construction, Port Authority of New York and New Jersey
"Quality versus quantity. Resumes should include professional language and descriptions that catch the reviewer's eye. Remember – the resume is the key to get you in the room, but the interview is how you get the job."
David Drevinsky, P.E., PMP, M.ASCE
Program manager, General Services Administration Design and Construction, Maryland
"Never list a friend as your reference. Rather, list an industry professional or university dean and network with them often."
Hossein Ajideh, Ph.D., P.E., QSD
Engineering manager, City of Carlsbad, California
"Focus on your achievements rather than responsibilities."
Register for the ASCE Resume Workshop.
Find related resume advice on Career by Design.