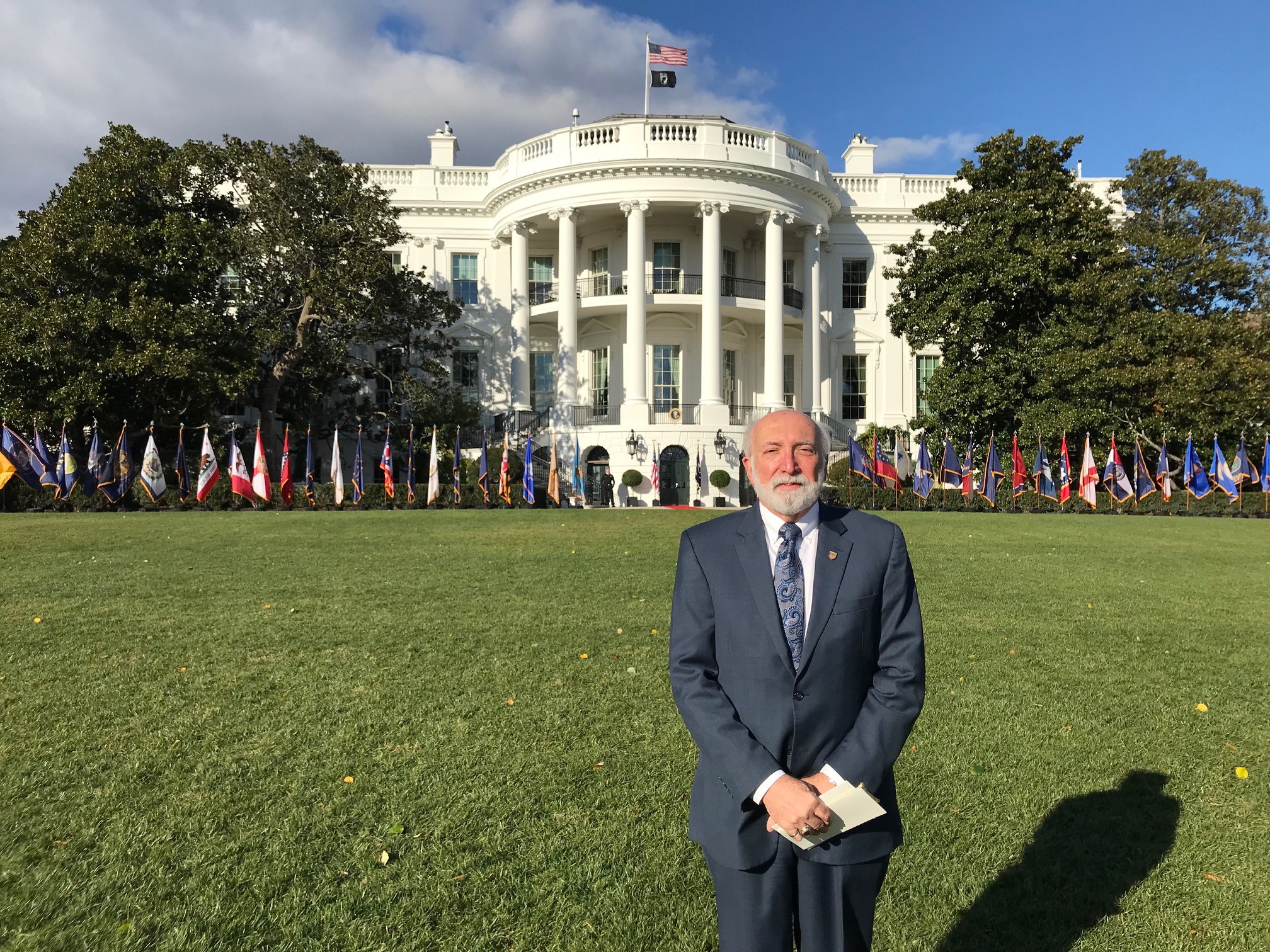 ASCE's advocacy efforts have given civil engineers a proverbial seat at the table for years as elected leaders and policymakers at all levels of government craft infrastructure legislation.
Monday, that seat at the table was at the White House.
President Biden signed the Infrastructure Investment and Jobs Act into law Monday afternoon, Nov. 15, with ASCE President Dennis D. Truax in attendance among the group of bipartisan members of Congress and business leaders from around the country.
"What an honor to be asked to attend the signing of the IIJA by the White House as the representative of our Society," said Truax, Ph.D., P.E., D.WRE, F.ASCE. "This is recognition of the role our ASCE volunteers have played in crafting the infrastructure conversation to a point that this monumental legislation has come to fruition. It isn't every day that the hard work and servant leadership of civil engineers is recognized, but today is just such a day."
The five-year, $1.2 trillion infrastructure package marks the country's largest investment in infrastructure in nearly a century. The bill, developed as a bipartisan effort, passed the Senate in August before passing in the House of Representatives late into the night of Nov. 5 – ASCE's 169th birthday.
"With a keen awareness of the challenges ahead and a unique responsibility to protect the public health, safety, and welfare, ASCE has long advocated for safe, sustainable, and resilient infrastructure, and we are delighted to see this historic legislation cross the finish line," said ASCE Executive Director Tom Smith, ENV SP, CAE, F.ASCE. "We know, however, that this is just the beginning, and we look forward to working with federal, state, and local governments, along with the private sector and all stakeholders in our built and natural environment, to implement this important legislation and enhance the quality of life for current and future generations."
The investment has the potential to transform the way Americans live and, by extension, the civil engineering profession.
"With the signing of the IIJA, we have turned a corner on the kind of national infrastructure investment that ASCE and our volunteers have worked diligently for decades to see," Truax said. "But of course, our work only begins with this event."