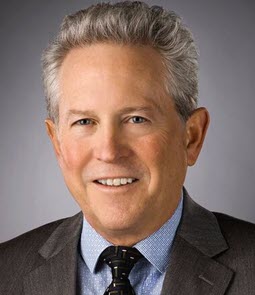 Patrick J. White, P.E., ENV SP, a professional with more than 34 years of civil engineering design, construction administration, and project management experience as a consultant, has been named a fellow by the ASCE Board of Direction.
White's career was interrupted by a short stint with an electrical contractor that built wind farms and hydroelectric project upgrades. His work early on focused on field survey work and design of residential subdivisions and commercial business park developments in the Seattle area. He made an intentional change by moving to municipal engineering of water, wastewater, and stormwater projects, and in the mid-1990s, in Seattle, he began a long journey into trenchless technology.
Moving back to Montana after 11 years, and as his company's lead trenchless engineer, White's most significant achievement has been introducing trenchless technology to Montana municipalities and having it adopted. He has presented the technology at municipal operator schools and numerous conferences and has designed and administered construction of pipe bursting, microtunneling, horizontal directional drilling, CIPP, and various boring technologies within Montana's municipalities, making trenchless technology a common option in water and sewer pipeline projects.
White's trenchless work also extends to Alaska, Wyoming, and Arizona. His most noteworthy project was the first microtunneling project in the state, where tunneling under the active Billings Logan international airport runway was accomplished by setting a North American record for hard-rock microtunneling with two ~35-inch diameter parallel bores, 805 feet long each. That project also included the first two successful pipe-bursting runs in the state. Additionally, his work involves building siting and site design, and coordinating owners, architects, and MEP engineers on 100-plus government, education, healthcare, and commercial projects.
White's sense of environmental stewardship was recognized in 1991 with a project award for environmental planning. He co-authored the Greater Yellowstone Framework for Sustainable Development in 2008, as well as the MOP 151–Sustainable Design of Pipelines, currently in final publication with ASCE.
Hired by CH2M (now Jacobs) in 2018, White currently leads utility design projects and teams and strongly advocates utility risk management and subsurface utility engineering. He also serves as senior review engineer for utility design and constructability on programs and projects in the west. He promotes learning and communication within teams, knowing that his project design solutions and resulting construction projects are better with contributions from all team members.
White graduated from Montana State University.